Three Trainees Present Their Learning and Take Their Next Steps as the Next Generation Leaders.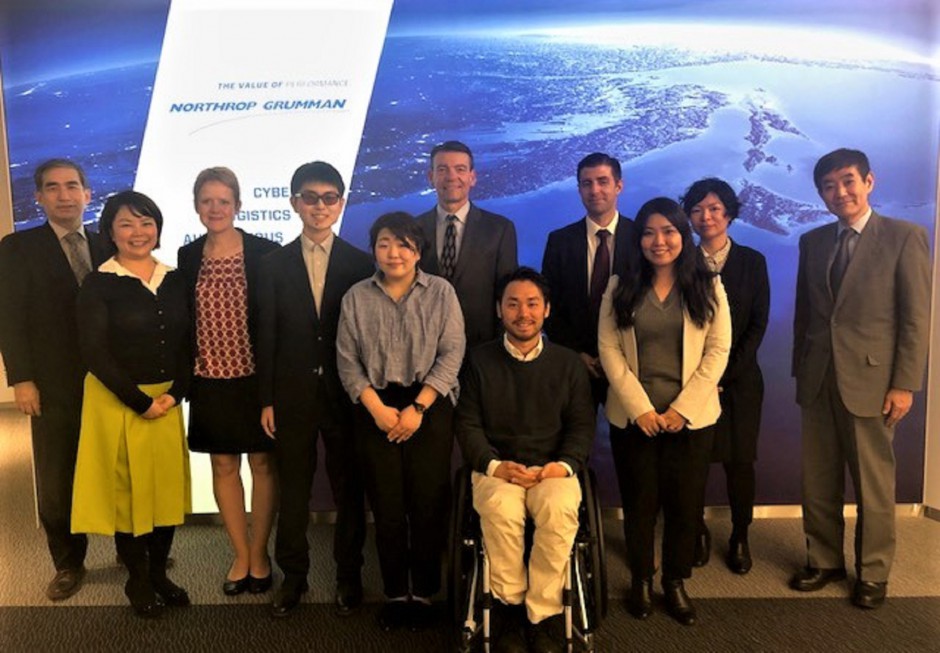 On March 18, 2019, participants of the TOMODACHI Disability Leadership Program in America 2018 visited Northrop Grumman Japan, the program's sponsor, to share their TOMODACHI experiences. This program provides young Japanese people with disabilities a four-month training experience in leadership and advocacy in Boston.
Tomoshige Kabetani presented on his experience interning with Northeast Passage, which is part of the University of New Hampshire and specializes in barrier-free recreation and health promotion. Mr. Kabetani shared what he learned during his internship, including what he gained by joining and competing with the Wildcats, a New Hampshire wheelchair rugby team.
He commented, "I saw that sports has the power to bridge differences such as nationalities, cultures, and so on, and that's a really important force,"
Keiji Oka interned with the Asian American Studies Program at UMass Boston, learning about diversity and inclusion initiatives in the U.S. and how to report on disability issues in an ethical manner. In his presentation, Mr. Oka talked about using digital storytelling techniques to interview members of a Boston-based Japanese parent disability support group. He created a five-minute-long movie, or "digital story," that he showcased as part of his presentation.
Reflecting on his time in Boston, Mr. Oka said, "Learning about different family perspectives and experiences with disabilities made me reflect on my own family . . . The program really challenged me to learn more about myself, which I believe will make me a better journalist."
Kana Takahashi presented on her internship with the Department of Early Intervention at Boston Children's Hospital. There, she observed how early intervention services for children and their families are incorporated into home visits and community play group sessions.
Ms. Takahashi reflected, "When I was in Japan, I didn't want to use my white cane in public and tried hard to hide my visual impairment. However, I began to use a white cane in Boston and actually felt comfortable doing so. I realized that I need a white cane and that it's better to be visible in the community."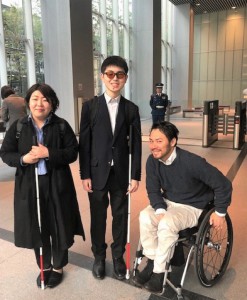 Mr. Stan Crow, the Chief Executive of Northrop Grumman Japan, acknowledged how much the participants had grown personally and professionally, the best possible outcome for a program sponsor.
With the completion of their presentations, the participants have taken another step forward. We expect that they will continue thier outstanding success in their fields as the next generation of Japanese disability leaders.
This program is made possible by generous support from Northrop Grumman Corporation.