New Online Platform TOMODACHI ALUMNI CONNECT Launches on May 1, 2019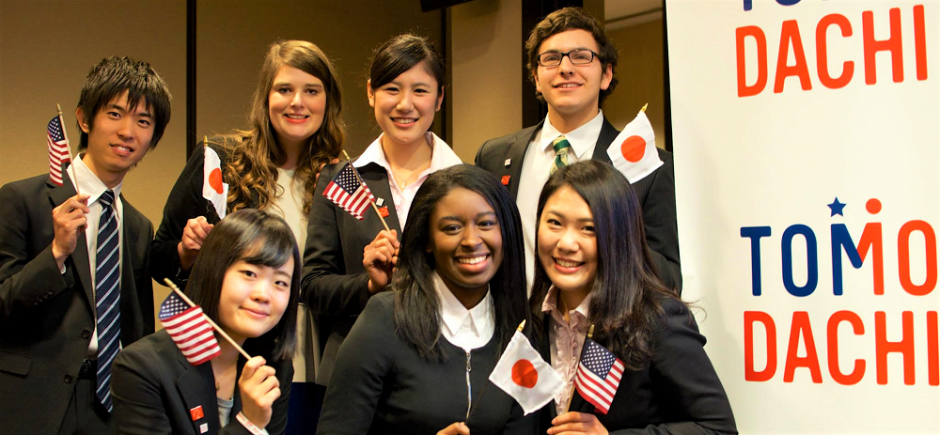 On Wednesday, May 1, 2019, a new online platform, TOMODACHI ALUMNI CONNECT, will launch, strengthening the connection and communication between TOMODACHI Alumni.
TOMODACHI ALUMNI CONNECT is an exclusive online platform serving TOMODACHI alumni, where they can post and share information and messages, and sustain the close relationships built during their TOMODACHI programs. Members can search different categories, like Feed, Directory, Opportunities, Groups, and Events, to find information relating to other members and companies in the network, regional groups, and events of interest.
Since the establishment of the TOMODACHI Alumni Leadership Program in 2014, 7,800 TOMODACHI alumni have participated in over 290 TOMODACHI programs (as of December 2018). TOMODACHI Alumni CONNECT aims to create a community that not only provides a way for this ever-growing network of alumni to share fond memories through new opportunities and updates, but also to connect alumni of all age groups, including high school and college students preparing to enter society and young professionals from different regions, to stimulate and help one another continue to grow by utilizing and sharing their skills and experiences.
TOMODACHI Alumni CONNECT is a closed community for alumni, as well as staff members of the U.S.-Japan Council and the U.S. Embassy, who administer the TOMODACHI Initiative. It will be a vibrant and lively space for next generation leaders to expand their networks and build a close-knit and supportive community.