The U.S.-Japan Council Annual Conference 2018: Three Alumni Representing the TOMODACHI Generation Share Thier Stories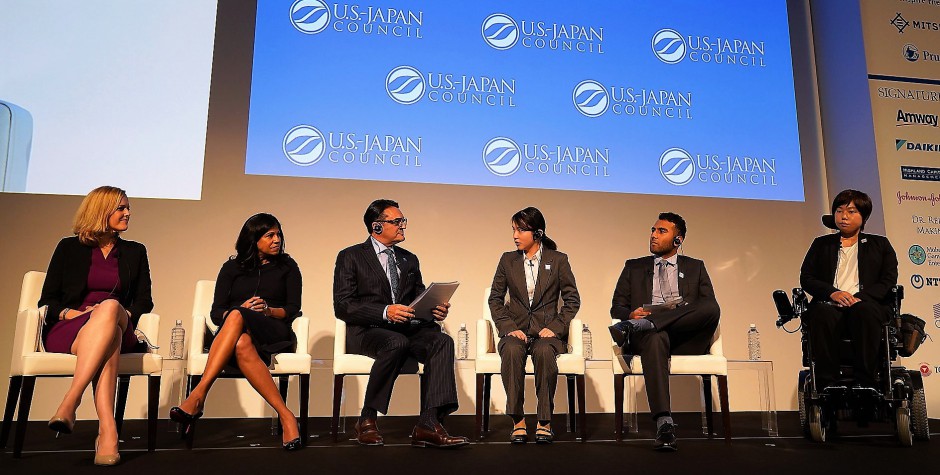 From November 8 to 9, 2018, the 2018 U.S.-Japan Council Annual Conference was held in Tokyo. This year's conference was themed "Partnering for Impact Today, Investing in a Sustainable Tomorrow" and was attended by more than 700 American and Japanese leaders from all sectors. Three TOMODACHI alumni, Juan Hernandez, Mio Kakuchi, Toshiko Kudo, had the opportunity to speak at one of the Annual Conference Plenary Sessions, "The TOMODACHI Generation: Next Generation Leaders Shaping our Future" on November 8, and share their experiences during the TOMODACHI Programs.
Mio Kakuchi, alumna of the TOMODACHI Summer 2015 SoftBank Leadership Program, talked about the broadening of her perspective and finding a new dream through the TOMODACHI program. "People who I have met through the TOMODACHI are my textbooks. They teach me a lot of skills I don't have. TOMODACHI significantly changed me. I was able to have confidence and came to enjoy interacting with people."
Toshiko Kudo, alumna of the TOMODACHI Disability Leadership Program in America 2016 and TOMODACHI ADA25 Lead On! Program 2016, reflected on her experience participating in various activities in Japan after the TOMODACHI program, saying, "I didn't have confidence in my life because of my disability, but the TOMODACHI program changed my perspective of what a leader is. Now I am able to advocate for what I can do. This is the great impact that TOMODACHI gave to me."
Juan Hernandez, alumnus of the TOMODACHI MUFG International Exchange Program 2013 and the TOMODACHI Daiwa House Student Leadership Conference 2018, shared what he learned from the TOMODACHI programs, saying, "Through TOMODACHI, I learned the importance of considering and adapting to diverse cultural differences in order to be a global leader."
The reception was attended by distinguished guests including Japanese Foreign Minister Taro Kono, the U.S. Ambassador to Japan William F. Hagerty, and Ambassador Masaharu Kohno, Senior Advisor to TOMODACHI and Special Representative of the Government of Japan, as well as key business and government leaders from the United States and Japan.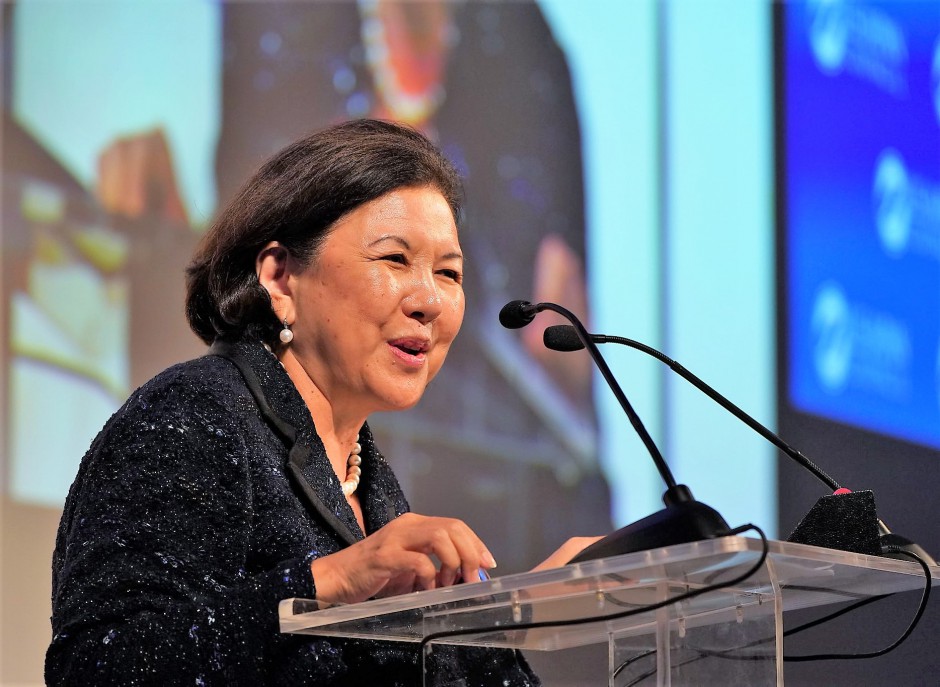 At the beginning of the reception, U.S.-Japan Council President Irene Hirano Inouye announced a new partnership with Amway Japan Foundation that will enable TOMODACHI to continue developing young leaders in Tohoku, through an exchange program focused on inbound tourism. Furthermore, several additional announcements were also made, including the extension of partnerships with Mitsui & Co., Ltd., Prudential Financial, Inc., Mitsubishi UFJ Financial Group Inc., and Sumitomo Corporation, FAST RETAILING CO., LTD., Johnson and Johnson Family of Companies in Japan, and Honda Motor Co., Ltd.
To commemorate the conference reception, U.S.-Japan Council President Irene Hirano Inouye remarked, "I'd like to express my deep gratitude to all of you here today, who help make our work at the TOMODACHI Initiative possible. Our shared belief in providing opportunities for the next generation of young Japanese and American leaders has united us. We are all in this together, working to create a better future for both our countries. Let's keep moving forward together."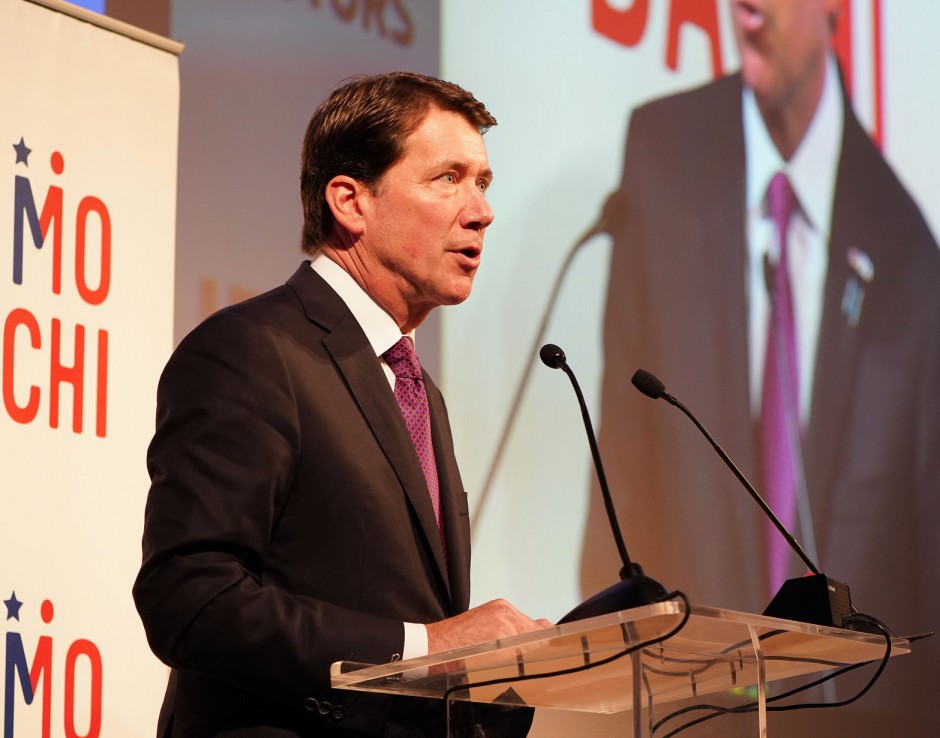 Ambassador Hagerty emphasized the importance of the partnership between U.S. and Japan, commenting, "You're contributing to the future of our two countries' relationships and it means a great deal…The sort of leaders we're creating today through the TOMODACHI Initiative, I believe, are the leaders that will carry us forward… You are our future."
Over 7,000 alumni have participated in TOMODACHI programs since TOMODACHI's inception in 2012.