Rebranding Fukushima through the "Power of Scent"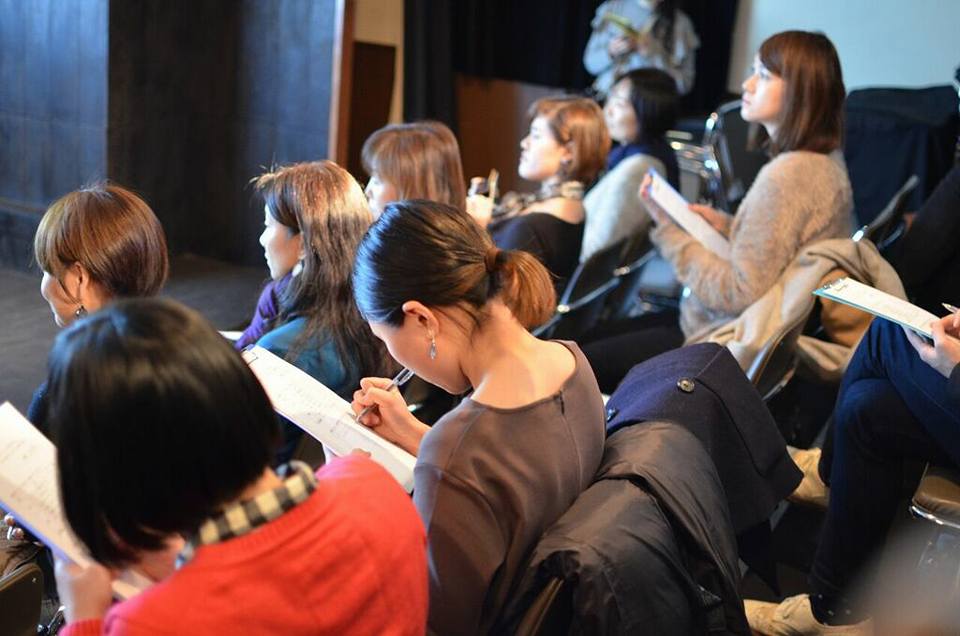 How do you want to change Fukushima? Who do you want to tell about all the great things in Fukushima? Where do you want to communicate this message? These questions are part of the "Fukushima KaoLINK Project," in which students from Fukushima discussed ways to rebrand their prefecture through the power of scent. TOMODACHI alumni also participated in this project, which began in October 2016 and held the final of three sessions on February 5th.
The first session was held in Shimogo in Minamiaizu District, Fukushima. In this session, high school and university student leaders led discussions about branding through scent, followed by brainstorming ideas about how they can tie this concept to branding Fukushima.
The second session took place in Tokyo in December 2016. The participants first experienced the power of scent at the Sumida Aquarium, where they rented a space to conduct presentations about Fukushima's strengths. Then, they attended a seminar on happiness, which was held in the showroom at Air Aroma Japan, the organizer of this project. The participants also discussed and analyzed advertisements in Fukushima from 20 years ago, and saw a new side of the prefecture, where people valued the warmth and beauty in each other's hearts.
The last session was held at a theater in Shimokitazawa. Here, the students presented ideas that they turned into business plans and potential products. After listening to the participants' presentations, Ms. Mai Yanagawa, CEO of Air Aroma Japan, said, "All of the students' presentations were very inspirational and full of great ideas. I would like the scent experts taking on this project to do their best to realize these ideas." The students also attended a seminar and workshop by Yumi Yoshikawa, an art director based in the Sendai and Minamisanriku areas, and then got on stage to individually express their views and feelings of Fukushima in their own way.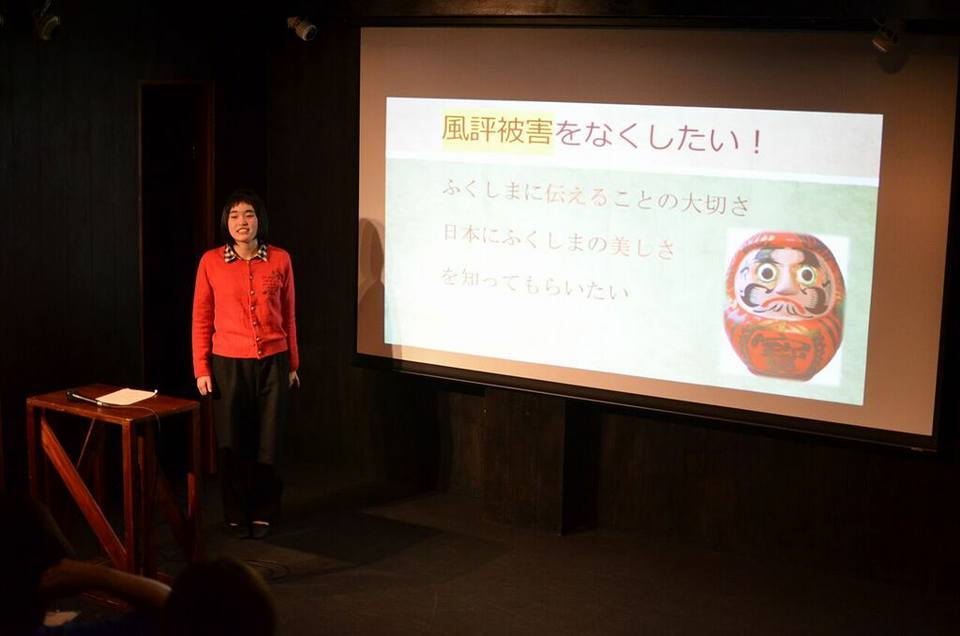 Yumeka Watanabe, one of the TOMODACHI alumni who participated in the project, reflected on the experience and said, "By participating in the project, I learned that smell is the most important sense for humans. Smell is associated with memory and attitude, and when people smell a scent, they stop and start a conversation. I'm happy that I was able to share the experience and spend time with people from my hometown. I'm glad I was able to develop my post-college plans through this project as well."