Alumni Inspired to Take On Leadership Roles After Attending the Women in Business Summit Hosted by the American Chamber of Commerce Japan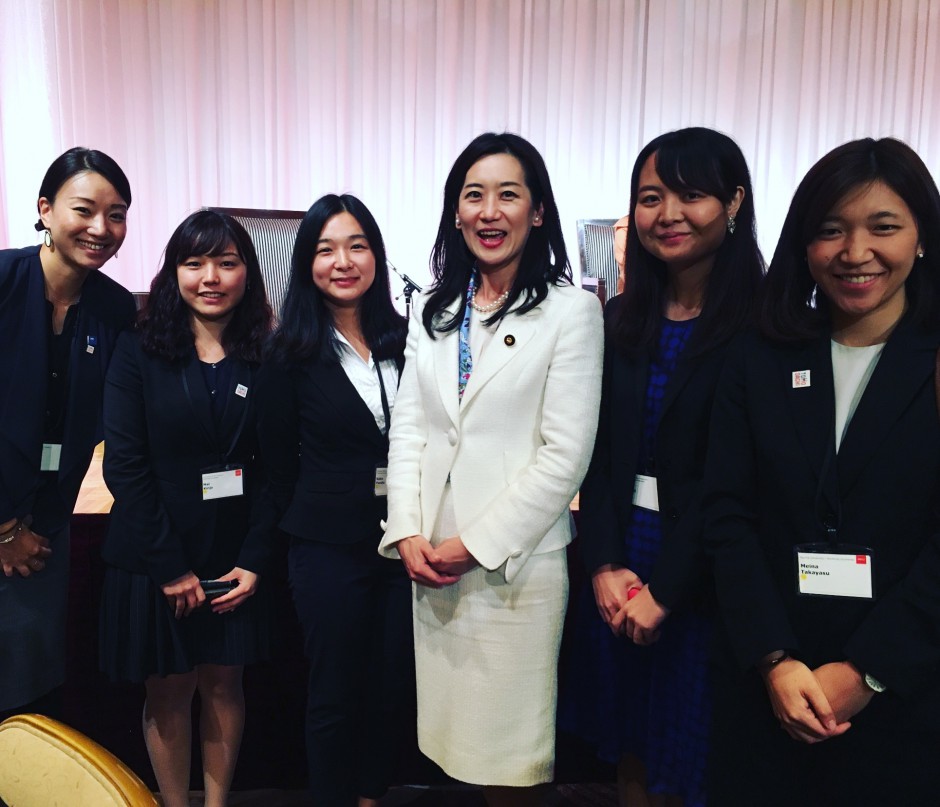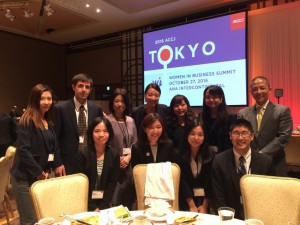 Four stellar TOMODACHI alumni who are Japanese university students were selected to join the ACCJ Women in Business (WIB) Summit 2016 in Tokyo on October 27, 2016.
These alumni "shined" at the event as they attended panels and actively took part in various workshops and networked with various individuals. They met Rui Matsukawa (Member of the House of Councillors with the Government of Japan) and Miwa Kato (Regional Director for the Asia Pacific Region of UN Women), to name a few. Also in attendance were U.S. Embassy Tokyo Deputy Chief of Mission Jason Hyland, who gave remarks and presented a video message from U.S. Ambassador to Japan Caroline Kennedy, and Government of Japan Minister of Women's Empowerment and Gender Equality Katsunobu Kato. In addition, they announced that the World Assembly for Women (WAW!) 2016 will be coming up on December 13 and 14.
A debriefing session was organized after the event, in which the students gushed with excitement as their lessons learned from the summit were discussed. They expressed their interest in pursuing knowledge and best practices on how to further the role of women in society and for them to take on leadership roles. The experience also began shifting the way they saw their own futures as Japanese women in society.
Meina Takayasu was really inspired by Miwa Kato (UN Women Representative Director of the Asia Pacific Region) for the work she does and her comments really resonated with her. Ms. Takayasu stated, "Some people might say they don't like feminism but it is not just about gender. Men and boys should be empowered too. The point is that it is good for the economy once women can work without facing barriers and thinking about pressures."  She has been interested in work at the UN and was incredibly excited to have been able to meet and speak with Miwa Kato in person after hearing her talk.
Attendance of the TOMODACHI alumni at this WIB Summit was made possible by Northrop Grumman, which provided the registration fees and shared a spot at their sponsors table during lunch. Transportation costs were provided as part of the TOMODACHI Alumni Leadership Program which is generously supported by the Prudential Foundation.