Deputy Secretary of State Blinken Meets TOMODACHI Alumni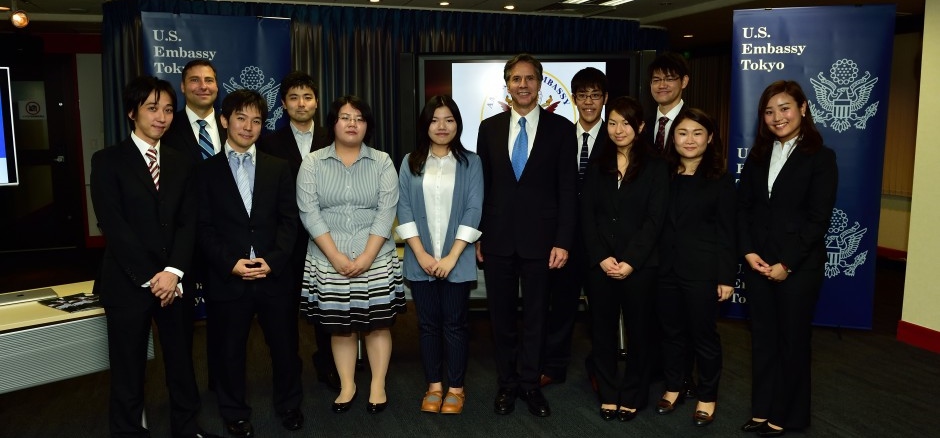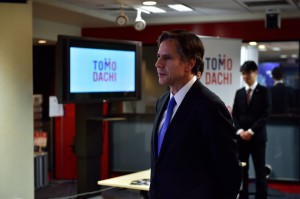 On October 5, 2015, Deputy Secretary of State Tony Blinken met with young Japanese entrepreneurs and budding social innovators including TOMODACHI alumni in Tokyo. The student groups each presented their innovative projects to the Deputy Secretary who commented on how impressed he was with the level of innovation and entrepreneurship with the younger generations in Japan.
TOMODACHI Generation alumni included students from the following TOMODACHI programs: TOMODACHI Social Entrepreneurship Award Program, TOMODACHI Social Innovation in Seattle Program, and the U.S. Embassy Tokyo – Keio SFC-TOMODACHI Entrepreneurship Seminar.
Shota Eda, alumni of the TOMODACHI Social Innovation in Seattle Program, commented on this opportunity:
"I had never imagined that being a TOMODACHI scholar would provide me with such a great opportunity even after the program itself was over. I would like to appreciate and cherish this network of TOMODACHI alumni and the opportunities that the TOMODACHI Initiative offers me."
Similarly, Ryu Ogawa, alumni of the 2014 TOMODACHI Social Entrepreneurship Award Program, appreciated the opportunity to meet and speak with Deputy Secretary Blinken and other TOMODACHI program alumni, as well as US Embassy of Tokyo diplomats:
"Thank you for providing me the opportunity [to meet with Deputy Secretary of State Blinken]. I was able to network with other students who also presented, the US Embassy, staff at the American Center Japan, in additional to Science and Technology Advisor, Vaughn."