McKinsey & Co. Presents TOMODACHI Initiative as a Model for Public-Private Partnerships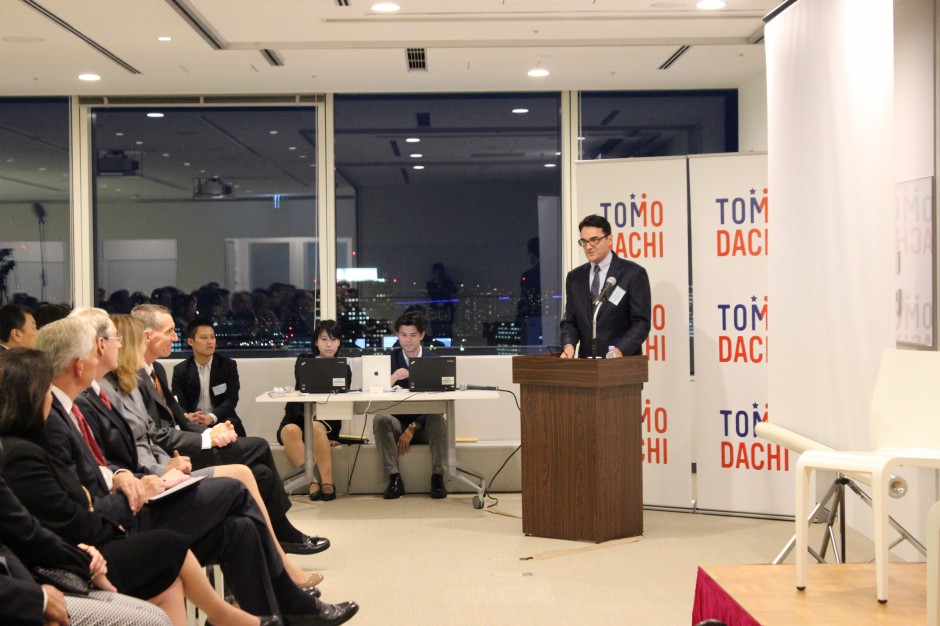 On September 16, 2014, McKinsey & Company unveiled the results from their pro-bono strategic review of the TOMODACHI Initiative, held at their Tokyo headquarters.  This exclusive event focused on the TOMODACHI strategy, impact, and role of public-private partnerships, and was attended by approximately 50 donors of TOMODACHI and U.S.-Japan Council members.
The event was moderated by Todd Guild, Director of McKinsey & Co. in Japan, and opened with remarks from US-Japan Council President Irene Hirano Inouye, who conveyed her gratitude to the donors for their continued support of the TOMODACHI Initiative.
The Deputy Chief of Mission to the U.S. Embassy Tokyo Jason Hyland followed, commenting on the common goals between the United States Embassy in Tokyo and the TOMODACHI Initiative towards fostering the next generation of those committed to the continued friendship of our two nations.
Todd Guild then presented McKinsey & Co.'s review of the TOMODACHI strategy and impact, touching upon the organization's successes, accomplishments, and future goals into 2020.  Categorizing cross-cultural leadership development into four phases, he explained that the TOMODACHI Initiative contributes to three vital stages; creating the initial exposure, providing inspiration, and encouraging leadership development through alumni programming.
He went on to further explain that by exposing students to personal, intercultural, academic and professional development, the TOMODACH Initiative promotes leaders of the next generation who can inspire others with strong entrepreneurial skills and a public service mindset.  He closed his remarks by encouraging donors to continue to work closely with TOMODACHI to deliver innovative programs that align with their corporate objectives, as well as that of stronger US-Japan relations.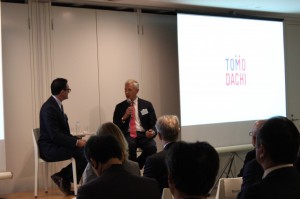 Following the presentation, McKinsey & Co. Global Managing Director Dominic Barton discussed the importance of public-private partnerships. He called the TOMODACHI Initiative a "real lighthouse" and a unique model for public-private partnerships in the area of cross-cultural leadership.
"TOMODACHI has really evolved and is even more impressive than when I first got to know this initiative" said Alison Birch, Managing Director and Head of Human Resources at JPMorgan Securities Japan. [The presentation and slides were] very helpful to me as I seek to be an advocate for JPMorgan's continued involvement with TOMODACHI." 
The event ended with a reception, which was joined by five TOMODACHI program alumni from various programs, who shared their experiences with the guests.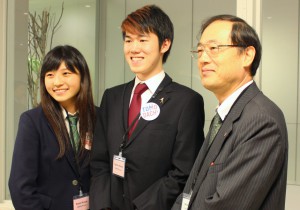 Takahiko Shibata who participated in the TOMODACHI Toshiba Science & Technology Leadership Program said, "The TOMODACHI program really changed my life.  All the experiences and memories during the program — from learning about the engineering design process to visiting various museums and facilities, having discussions beyond language barriers, and the fun, in-depth talks with the participants — are my treasure.  I'm so glad that I got to share my experience and how it has impacted me."