2014 TOMODACHI-SCORE Study Tour in California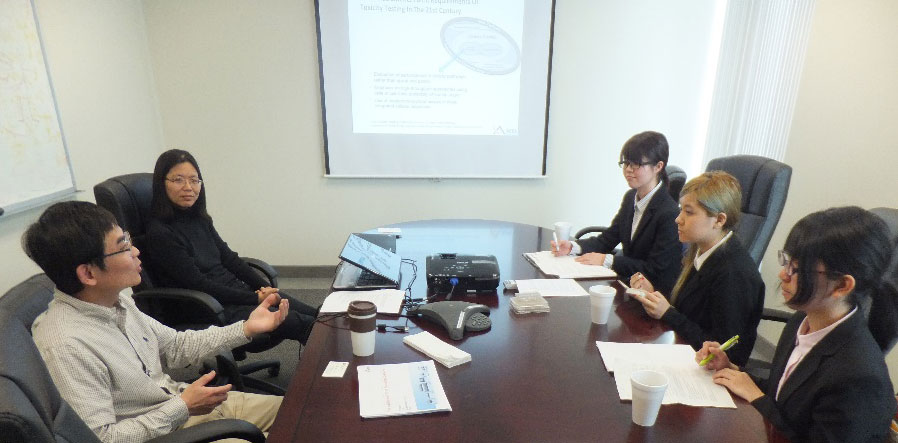 On March 17, 2014, the three High School students who participated in the TOMODACHI-SCORE Study Tour in California returned home to Okinawa after 13 days in the United States.  These students were winners of the first prize in the Second Annual Science in Okinawa: Research for Enterprise Science Fair (SCORE!).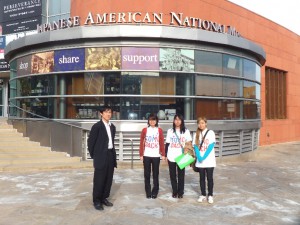 They arrived in California on March 5, where they spent time in Los Angeles, San Diego, Santa Barbara, and Silicon Valley in San Francisco. Over the course of their trip, they spoke to American University and Graduate School students about higher education in the U.S., visited a science and natural history museum, went to a Biotech firm and met the scientists working there, and participated in a science exchange program with High School students.  They also had an opportunity to visit the Japanese American National Museum, where they learned about the discrimination and suffering that Japanese Americans experienced during World War II. This visit to the museum made the students even more determined to put an end to racism and prejudice, and align with the TOMODACHI ideals to serve as a bridge between the Japan and the U.S.
On top of their jam-packed schedule, they were also able to experience first-hand the breadth of America's culture and see various scenes of its natural beauty.