Update from Team TOMODACHI
April 2016
Thirty-Four University Students Participate in the 2nd TOMODACHI Daiwa House Student Leadership Conference Held in Dallas
From April 8-10, the second TOMODACHI Daiwa House Student Leadership Conference took place in Dallas, Texas. Following the success of the 1st Daiwa House Student Leadership Conference in Silicon Valley, California in 2015, this year's conference became the second Student Leadership Conference to be sponsored by Daiwa House.

A total of thirty-four students attending a college or university in Texas and Arkansas in the United States, including Japanese exchanges students who are interested in U.S.-Japan relations participated in the conference. This year's theme was '"U.S.-Japan Relations in the South: Transforming Communities for the Future" and students considered a broad range of issues under that umbrella from a leadership perspective, such as being part of a Japanese community in Texas, Japanese-American history, and the Great East Japan Earthquake.

After opening remarks from U.S.-Japan Council President Irene Hirano Inouye, the student participants were greeted by Daiwa House Texas Inc. President Takeshi Wakita and were offered words of encouragement by Consul-General Tetsuro Amano from the Consul-General of Japan in Houston. The conference also included networking workshops, as well as a reception attended by professionals and leaders involved in U.S.-Japan relations from the Dallas area. Read More>>
Message on the Kumamoto Earthquake
Issued by Irene Hirano Inouye, President of the U.S.-Japan Council, on April 19, 2016

On April 16, a 7.3 magnitude earthquake shook the Kumamoto Prefecture in the Kyushu Region of Japan. This main quake and several aftershocks have caused severe damage and serious injuries throughout the Kumamoto and Oita Prefectures. Fourty-four people were killed as of now, and over 100,000 have been displaced to date.

The U.S.-Japan Council and the TOMODACHI Initiative has ties to the Kumamoto and Oita communities through many of our recent people-to-people leadership programs. We offer our condolences, support and prayers for all of the affected and their families.
The Latest on TOMODACHI Programs and Activities
The TOMODACHI Fukushima Youth Sinfonietta Program Concludes After Performing to an Audience of Nearly 2,000 at Symphony Hall in Boston
Nearly fifty members of the Fukushima Youth Sinfonietta (FYS), a young orchestra comprised of middle school and high school students from ten schools in Fukushima City, traveled to Boston from March 26 to April 4, 2016 on the TOMODACHI Fukushima Youth Sinfonietta Program. After a week of intensive rehearsals and an array of Boston sightseeing activities, the program concluded with a concert in Boston's renowned Symphony Hall, where the students performed a program of challenging works by Mozart, Barber, Glinka, Elgar and Rachmaninoff to an audience of nearly 2,000 Bostonians. The concert was a huge success, with the orchestra receiving a fifteen-minute standing ovation, which moved many performers and audience members to tears. More>>

This program is possible by TOMODACHI's Fund for Exchanges through generous contributions from Toyota Motor Corporation, Mitsubishi Corporation, and Hitachi, Ltd.
Mentees from the TOMODACHI MetLife Women's Leadership Program Return to Japan After Meeting with Influential Women Leaders in Washington, D.C. and New York
From March 22-30 the TOMODACHI MetLife Women's Leadership Program (TMWLP) mentees traveled to Washington, D.C. and New York City. The group of 46 female Japanese University students spent five days in Washington, D.C. where they met with leading government, corporate, nonprofit, and entrepreneur women, including Ambassador Kristie Kenney, Congressmen Joaquin Castro, and Dr. Sachiko Kuno from the S&R Foundation.

During their workshops and visits to college campuses, the TWMLP mentees were joined by TOMODACHI participants from the TOMODACHI-STEM @ Rice University Program and TOMODACHI Sumitomo Scholars who were also in Washington, D.C.

On March 27 the TMWLP group headed to New York City for a full day of activities at MetLife's headquarters. They enjoyed a tour of the historic boardroom located above Penn station before hearing from Esther Lee, MetLife's Executive Vice President and Global Chief Marketing Officer. They had an opportunity to enjoy lunch with many leading women at MetLife before giving their own presentations about policies Japan could adopt to encourage women's empowerment. More>>
TOMODACHI Social Innovation in Seattle (SIIS) Program Concludes
From February 22 to March 25, 2016, twenty five Japanese social entrepreneurs and community leaders, aged 18 to 25, participated in the TOMODACHI Social Innovation in Seattle (SIIS) Scholars Program implemented by iLeap. In its third year, a total of nearly 75 young Japanese individuals have graduated from the five-week intensive program, where they learned about leadership and social innovation through group projects, professional training, personal growth and exploration. Scholars also conducted site visits to social businesses and organizations, and participated in homestays with American families. More>>
Japanese Students Return After Participating in a Science and Engineering Internship in Houston, Texas and Washington, DC on the TOMODACHI-STEM @ Rice University Program
Ten Japanese undergraduate students majoring in science & engineering participated in the 2016 TOMODACHI STEM @ Rice University Program in Houston, Texas and Washington, D.C. from February 21-March 26. During this five-week research internship program, the participants gained real world experience and had opportunities to collaborate with American undergraduate students.

At Rice University, the Japanese participants worked on a research project while participating in weekly English language classes, several graduate level seminars, and attended The Houston Livestock Show and Rodeo with TOMODACHI alumni from the TOMODACHI-Mitsui & Co. Leadership Program and TOMODACHI Sumitomo Scholars Program. In Washington, D.C., the students participated in a one-week Science & Technology Policy Study Tour. The highlight of the week was a joint one-day program hosted by the TOMODACHI MetLife Women's Leadership Program, which also welcomed the TOMODACHI Sumitomo Scholars. More>>
TOMODACHI Social Entrepreneurship Award Winners Travel to Silicon Valley to Pitch Ideas to Influential Organizations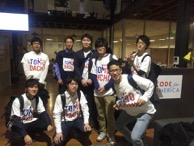 During the week of March 15-20, 2016, four winning teams of the TOMODACHI Social Entrepreneurship Award had the rare opportunity to travel to Silicon Valley with two young professional mentors to visit the offices and present their ideas to venture capitalists, influential startups, and student entrepreneur groups such as Draper Nexus Ventures, Fenox Venture Capital, Wold Innovation Lab, CODE for San Francisco, Nifty, Rakuten Group, Global Brain and Wilson Sonsini Goodrich & Rosati.

The four winning teams are Team MoonGlass from Sojo University, Team TechProgress from Ehime University, Team ECOLOGGIE from Waseda University, and Team DelphiMed from Chiba University. For these student entrepreneurs, it wasn't only an opportunity to pitch their ideas to these influential individuals and organizations, but also an opportunity to be exposed to the Silicon Valley mindset, the American entrepreneur style of pitching, and to connect with one another as representatives of the student entrepreneur culture of Japan. More>>

Special thanks to Delta Airlines for contributing complimentary flights to the participants.
TOMODACHI Sumitomo Scholars Visit Washington, D.C. and New York City During Spring Break
Two of the five 2015 TOMODACHI Sumitomo Scholars visited Washington, D.C. and New York City during their spring break from March 20 to 27. This week-long leadership program, hosted and organized by Sumitomo Corporation and Sumitomo Corporation of the Americas (SCOA), provided the students with an opportunity to learn more about Sumitomo, experience a homestay with SCOA executives, and present about their experiences during the first semester in the United States. Three of the five scholars had participated in this program in January 2016.

After visiting New York City, the scholars traveled to Washington, D.C. and took part in U.S.-Japan Council (USJC) activities, met with USJC President Irene Hirano Inouye, attended a home hospitality dinner hosted by USJC members, and joined events with the TOMODACHI MetLife Women's Leadership Program participants. More>>
The 2016 TOMODACHI Inouye Scholars from the University of Hawaii at Hilo Exchange Ideas on Indigenous Language and Culture in Hokkaido and Tokyo
Twenty one undergraduate students from the University of Hawaii at Hilo spent nine days in Japan from March 19-27 on the 2016 TOMODACHI Inouye Scholars Program, where they expanded their understanding of global citizenship and reaffirmed individual responsibility toward their indigenous cultural and linguistic heritage.

During the trip, which was the first to Japan or anywhere outside of Hawaii for the majority of the students, the group traveled to Tokyo and Hokkaido. The students participated in cultural exchange activities, had an opportunity to listen to a foreign policy lecture at the Ministry of Foreign Affairs in Tokyo, and attended lectures by experts in the field of Japanese indigenous people, the Ainu, at the Center for Ainu and Indigenous Studies at Hokkaido University. More>>


Upcoming Programs and Events
April 19-29 Four high school students who will be part of the TOMODACHI Generation were selected to visit Japan for the State Department 2016 Junior Summit in Mie

Apr 23-24 The TOMODACHI MetLife Women's Leadership Program Annual Conference will be held in Tokyo at the New Otani Hotel

May 16-29 Ten Japanese participants will travel to Seattle, Washington to participate in the TOMODACHI Food Innovation for Regional Sustainability in Tohoku Program implemented by iLEAP
Recruitment for TOMODACHI Program Participants
Please forward and share these opportunities with people who may be interested.
For TOMODACHI Alumni: TOMODACHI Disaster Resilience Leadership Training Program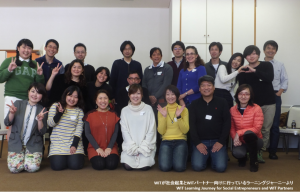 From June 4-5, this two-part program will provide the TOMODACHI Generation with both practical skills and theoretical knowledge in the fields of disaster preparedness, disaster management and psychosocial support in Ishinomaki, Miyagi Prefecture.
Apply Now: TOMODACHI Suntory Music Scholarship Fund for Fall 2016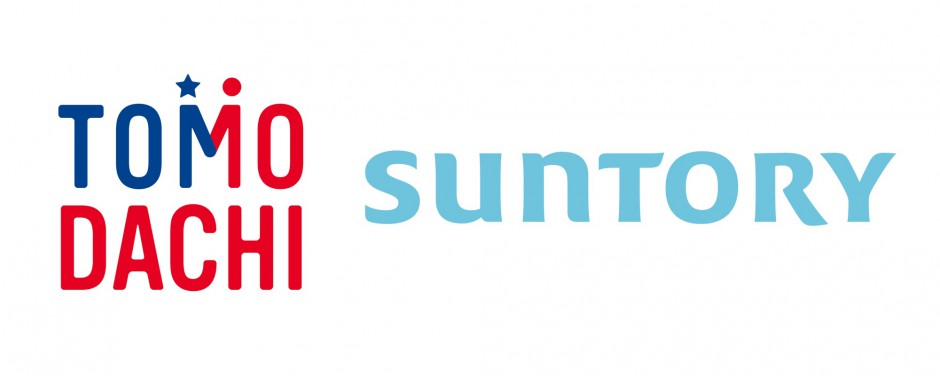 Apply for the TOMODACHI Suntory Music Scholarship Fund, which creates opportunities for young Japanese to attend three of the most prestigious music schools in the United States: The Juilliard School; Berklee College of Music; and San Francisco Conservatory of Music. Individuals interested in the scholarship must first apply directly to each educational institution. For more information, click here.
TOMODACHI Career Opportunities
Executive Director, U.S.-Japan Council (Japan) -Tokyo Office
The Council seeks a talented, dynamic individual for a newly-created position of Executive Director, U.S.-Japan Council (Japan). The Executive Director will provide leadership and oversight of the Council's general programs and activities and of the TOMODACHI Initiative. This will include responsibility for the implementation of program goals and objectives, providing leadership and oversight of program development and management, fundraising, communications and operations. The Executive Director will be based in Tokyo and manage the staff in Japan and will work closely with the U.S.-Japan Council (U.S.) staff in the United States.

For more information and to apply, click here.