TOMODACHI Generation: Shinichiro Monobe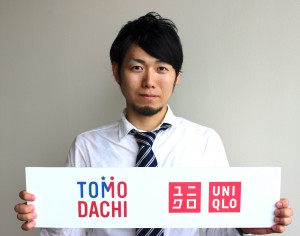 Shinichiro Monobe is currently studying to receive his MBA at Stanford's Graduate School of Business. With a medical background in psychiatry and an entrepreneurial spirit, he came to the fellowship interested in bringing innovative business practices together with his medical background to bring Japan's medical system to the next level. Now in his second year, Shinichiro is developing a medical app designed to easily diagnose skin conditions.
Shinichiro has worked as a psychiatrist in Japan, first at Toin Hospital in Mie, followed by an internship at Yoshida Hospital in Nara in 2010. His area of research has primarily focused on common mental illnesses of the elderly, including Alzheimer's disease, major depression, and atypical psychosis.
While treating patients, he has also served as the chief psychiatrist at Toin hospital where he was responsible for designing and implementing collaborative systems with member hospitals toward the establishment of a network of regional conferences aimed at enhancing the methods in which medical practitioners can share the latest medical knowledge amongst each other.
During his internship at Yoshida Hospital, where psychiatrists who specialize in geriatric mental health care are highly sought after, Shinichiro realized that he wanted to play a role in building a sustainable healthcare system.
Mr. Monobe gained a strong appreciation through his experiences as a medical practitioner for the future challenges being presented by a rapidly aging population. He plans to leverage his education and experiences gained through the Stanford Business School to support his aspiration of building a sustainable health care system in Japan.
He earned a Bachelor of Arts in Medicine from Kochi Medical School in 2010. Prior to that, he founded a publishing company with a strong focus on hospitals in 2005 while studying as a medical school student. This experience provided him with a medical-related business background through his role and contributions as the CEO.
Photos