TOMODACHI Story Jam for Youth with Disabilities
TOMODACHI Story Jam for Youth with Disabilities is a 9-week digital storytelling and youth leadership program that brings together Japanese and American college students and young professionals with disabilities to collectively explore and identify a moment or moments related to overcoming barriers. Participants will have opportunities to interact with peers from Japan and the US, and to learn about each other's cultures.
This program is supported by the Northrop Grumman Corporation and Japanese American Citizens League, Sacramento Chapter, and implemented by the Institute for Community Inclusion (ICI) at UMass Boston.
TOMODACHI Story Jam for Youth with Disabilities 2022
Meet the 2022 Story Jam Storytellers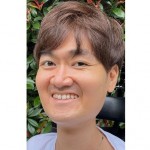 Dan Ito, Freelance English Language Teacher Staff at the Center for Independent Living (CIL) Higashiyamato, Tokyo
Dan is a young entrepreneur and linguist who currently lives in Tokyo. He runs his own business teaching English as a freelance English Language Teacher while also working for the Center for Independent Living (CIL) Higashiyamato. Prior to starting his business, Dan lived and studied in Utah in the US for nine years. He graduated from Brigham Young University with a bachelor's degree in English language and a minor in Teaching English to Speakers of Other Languages (TESOL). While at the college, Dan also completed other minor course work in civic engagement leadership and was really drawn to this topic and concept. Since returning to Japan in 2019, Dan has been looking for opportunities to get involved in inclusive civic engagement initiatives to leverage his cross-cultural understanding and personal experience of being an individual with a physical disability.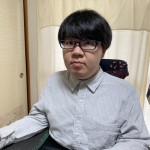 Ryoga Kaneko, College Graduate & Disability Advocate
Ryoga is a college graduate with a bachelor's degree in foreign studies. "Since graduation from the university, my heart has been filled with the passion for seeking the meaning of my life as a disabled [person] and contemplating my life." As a person with a physical disability (Duchenne muscular dystrophy), Ryoga has been an active and outspoken disability advocate and activist. For example, he wrote about his experience as a college student with a disability navigating access barriers for the (Japan) Nationwide Support Center for Students with Disabilities (NSCSD), a non-profit dedicated to improving college experiences for students with disabilities. He served as a peer mentor to students with disabilities and collaborated with the district where he lives to design and build barrier-free facilities and spaces, such as schools and parks. His professional goal is to become a career counselor for people with disabilities and to establish his own business.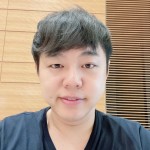 Daisuke Kasanayagi, Staff at DPI-Japan (Japan National Assembly of Disabled Peoples' International)
Daisuke hails from Tokyo, where he has been working for the Japan National Assembly of Disabled Peoples' International (DPI-Japan) for the past 11 years. At DPI-Japan, he is responsible for public relations, website presence, and fundraising, which is a new area of focus for the organization. Daisuke is very interested in fundraising for activities that promote disability inclusion. He recently won a prestigious fellowship from the Duskin Ainowa Foundation for emerging Japanese disability rights leaders and activists. For his Duskin Fellowship, he is planning to visit the US to learn about disability, fundraising, and capacity-building with the goal of applying what he learns to his role at DPI-Japan. Daisuke was born with Charcot-Marie-Tooth syndrome, a progressive muscle atrophy disability. He has been using a wheelchair for 10 years. For the TOMODACHI Story Jam Program, Daisuke is eager to learn about disability rights and disability advocacy in the US. He wants to hone his communication and presentation skills through digital storytelling so that he can be more efficient and effective in fundraising for DPI-Japan.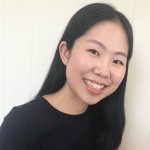 Kiina Wakiyama, Student at Waseda University, Social Work Major
Kiina is a social work student at Waseda University. For her final thesis, Kiina is researching the psychological barriers that students with disabilities might face when advocating for themselves and requesting accessibility accommodations in college. Through her research, Kiina seeks to identify effective strategies and practices that can help other students better communicate and navigate the accommodations request process at college and in life more broadly. After graduating from college, Kiina plans to enroll in graduate school. Kiina was diagnosed with Guillain-Barre Syndrome when she was in high school. She learned how to advocate for herself through the DO-IT Japan Program, a disability advocacy skills training program for youth and young people implemented by the Tokyo University Research Center for Advanced Science and Technology (RCAST). Going through this program helped Kiina re-focus her life and future goals.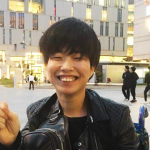 Yui Higashikawa, Waitress at the Avatar Robot Cafe DAWN ver.β by OryLab Inc., and Artist
Yui hails from Fukuoka. She currently works as a remote waitress for the Avatar Robot Café in Tokyo. This is an experimental business by OryLab Inc., where people with disabilities from Japan and across the globe can work for pay by remotely controlling robots called OriHime. Yui is also an artist and a certified pastel art instructor. In her free time, she volunteers at a local junior high school teaching English, math, and pastel arts. She graduated from Chikushi Jogakuen University in Fukuoka with an English language degree. While at college in 2015, Yui won a prestigious fellowship from the Duskin Ainowa Foundation to participate in a 5-month intensive disability advocacy and leadership program at the Institute for Community Inclusion (ICI), University of Massachusetts Boston in the United States. Yui is very passionate about disability advocacy and using the arts as a space to bring people with and without disabilities together to create more inclusive communities.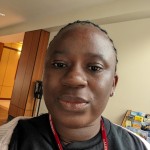 Rachel Clarke, Graduate Student, Sacred Hart University, Global Studies Major
Rachel graduated from Norwalk Community College and is now a junior at Sacred Heart University, where she majors in global studies with a minor in business administration. Eight years ago, Rachel emigrated to the United States from Liberia. Her professional goal is to pursue a career in the foreign or diplomatic service. She hopes to become a US Ambassador one day. Toward this goal, Rachel is seeking opportunities beyond her academic studies to learn and gain experience in international relations. This prompted her to apply to the TOMODACHI Story Jam Program to learn about Japan and Japanese culture. In addition to college, Rachel also holds a part-time job.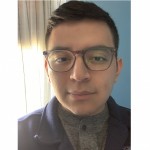 Christian (Chris) J Pancheco, Graduate Student, University of Michigan, Public Health Major
For 22 years, Chris's goal was to go to medical school and become a doctor. He graduated from high school and went to college at the State University of New York (SUNY), Fredonia, where he earned a bachelor's degree in molecular genetics with a minor in chemistry and music. In 2019, soon after graduation, Chris got a job at Rockefeller University in New York City. During his employment at Rockefeller, Chris suffered a debilitating stroke that left him with long-lasting signs of ataxia and tremors. He has not let his acquired disability prevent him from continuing his studies. This fall, Chris is attending the University of Michigan, Ann Arbor, for his master's degree in public health.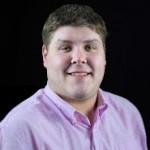 Robert Carley, Self-Advocacy Coordinator at the Institute for Disability Studies (IDS), University of Southern Mississippi
Robert hails from Hattiesburg, Mississippi, where he has been working as a self-advocacy coordinator for the Institute for Disability Studies (IDS) at the University of Southern Mississippi for the past seven years. Robert identifies as a person with a disability and has always pushed himself to strive for new opportunities. He has his own YouTube series called "Chit Chat Thursday with Taylor" where he promotes disability self-advocacy and features guest speakers. His primary audience are friends, peers, colleagues, mentors, and others. Robert has always been interested in meeting people from other countries and cultures and learning about how people with disabilities fare and advocate for themselves in those countries and communities. This interest, combined with his skills and passion to use digital media for disability advocacy, prompted him to apply to the TOMODACHI Story Jam Program. Through Story Jam, Robert hopes to hone his digital media skills and become more effective in crafting disability advocacy messages.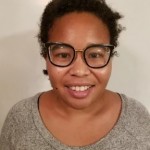 Deidra A Denson, Graduate Student, Regent University, Government/International Relations Major
Deidra is currently a student at Regent University pursuing a master's degree in government with a concentration in international relations. She has a bachelor's degree in English and Hispanic studies. As an undergraduate student, Deidra lived with American and Japanese students and participated in Japan-American Student Conferences. She really enjoyed this experience. Deidra's hometown, Newport News, Virginia, has a sister city in Japan called Neyagawa. Deidra has been involved with Sister Cities International (SCI), a non-profit that brings together citizen diplomats and volunteers from the US and foreign countries. Deidra currently serves on the SCI Neyagawa committee. Through these activities, Deidra's interest in Japan and Japanese culture has prompted her to learn Japanese language. Deidra is eager to go to Japan and is actively exploring opportunities for an internship with an organization that focuses on USJapan relations.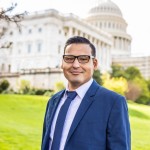 Louis (Lou), College Graduate & Disability Advocate
Lou hails from New York and has extensive experience in disability rights advocacy at a state and national level. He recently completed the Asian Pacific American Institute for Congressional Studies (APAICS) – Congressional Fellowship Program. As part of the Fellowship, Lou worked in the Office of Representative Marilyn Strickland (WA-10). Prior to this, he interned for one summer with the US Equal Employment Opportunity Commission through the American Association of People with Disabilities (AAPD), which Lou said has been instrumental in the development of his advocacy. Lou is a proud member of the Young Democrats of America, and is currently serving as the Secretary of the Young Democrats of America Disability Issues Caucus and the Vice-Chair of the New York State Young Democrats. Lou's professional goal is to work as a civil rights lawyer specializing in disability rights.
TOMODACHI Story Jam for Youth with Disabilities 2021
Participants of the TOMODACHI Story Jam for Youth with Disabilities Share Lessons Learned in the Time of COVID-19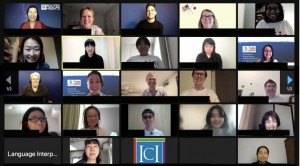 In November 2021, the final event for the TOMODACHI Story Jam for Youth with Disabilities was held online, and a total of 52 people including program participants joined the event. The eight-week digital storytelling and youth leadership program brought together ten Japanese and American college students and young professionals with disabilities to collectively explore experiences in the time of COVID-19. At the final event in November, the program culminated in the screening of the participants' advocacy story video. Participants reflected on their program experience and shared their thoughts on how they will use new leadership skills, storytelling, and advocacy resources in the future. Read More>>