TOMODACHI Fudai Kagura Performers Program 2014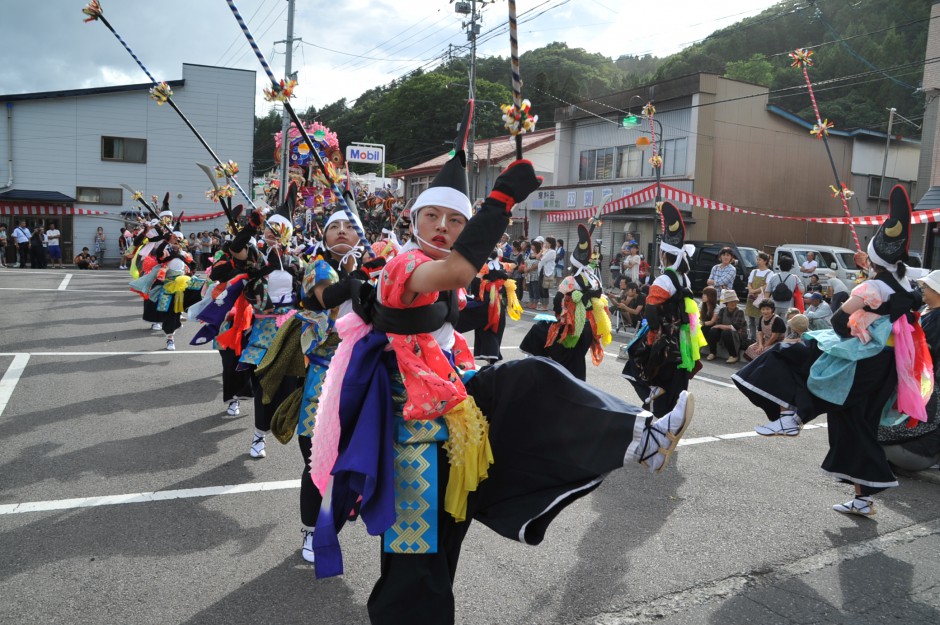 In this program, the TOMODACHI Initiative takes a Kagura group of student dancers and adult musicians to participate in the 24th Japan America Grassroots Summit in San Diego, CA from September 23-30, 2014.  The group will perform at the Opening Ceremony, participate in local homestays, and be offered the opportunity to engage with local performance art school students.
Held by Center for International Exchange (CIE) every year alternately in Japan and America, the Grassroots Summit promotes free exchange of opinions between individual citizens of America and Japan, and furthers mutual understanding and friendship between the two countries. 
Fudai-mura is a small, remote village in Northern Iwate Prefecture whose citizens practice a unique traditional Kagura, or dance and music dedicated to the Shinto Gods.  It is called "U-no-tori Nanazu Mai" (鵜鳥七頭舞), and has been danced by young people for many years.  At present, the primary dancers are students of Kagura Circle from Fudai Junior High School. 
The main industry of the village was fishing, which was totally devastated by the Great East Japan Earthquake and tsunami.  The village residents are making great efforts to recover from the disaster, and the students' traditional Kagura motivates the villagers. 

This program is funded through TOMODACHI's Fund for Exchanges, supported by Toyota Motor Corporation, Mitsubishi Corporation, and Hitachi, Ltd.