Q&A with TOMODACHI Program Participants and TOMODACHI Alumni: Teruki Akao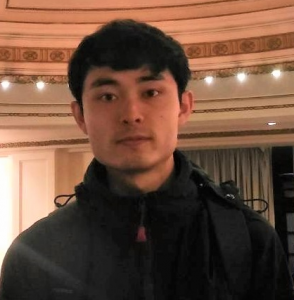 Teruki Akao is an alumnus of the Building the TOMODACHI Generation: Morgan Stanley Ambassadors Program in 2016. After graduating from Doshisha University in September 2016 with a Bachelor of Economics, he went to the Institute of Development Studies (IDS) at the University of Sussex, UK. He received a Master's degree in Gender and Development in October 2017. Since December 2017, he has been working as an international development consultant, mainly for Japanese Official Development Assistance (ODA), working on gender, health, and education projects in Malaysia, Bangladesh, and Cambodia.
This interview was conducted on October 16th, 2021, by Maho Suzuki, TOMODACHI Alumni Intern based out of Tokyo.
1. What motivated you to participate in the TOMODACHI program?
First, I wanted to deepen my understanding of Tohoku after Great East Japan Earthquake that happened around five years before the program. Right after the disaster, people paid attention to Tohoku, but as time went by, I felt that people's attention gradually moved away, as seen in less media coverage. Therefore, I wanted to participate in this program to learn about Tohoku's post-disaster recovery, current situation, and issues. Second, I was interested in multi-sectoral collaboration on social issues. I was particularly interested in civil society's role and the program's theme of thinking about Tohoku's recovery by involving multiple sectors. That is why I decided to apply.
2. What was your most memorable part of the program?
It was definitely group work. Half of the two-week program was devoted to teamwork to formulate projects on issues in Tohoku. Our team focused on issues related to the mental health of survivors (e.g., loneliness and depression after the disaster). I remember that we stayed up late every night discussing as a team because we had a very limited amount of time to set the issues and consider the stakeholders involved, budget, timeline, and so on. I was also impressed by the Networking Reception. I had never experienced this kind of meeting before and was even a little bit nervous about it. Still, I was able to talk with people from various industries, including private companies, international organizations, and NGOs. I came to see it as a valuable opportunity to exchange information and interact with each other.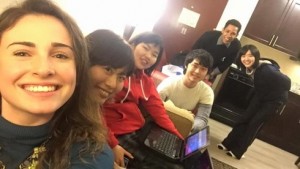 With the team members
3. Have you seen any changes in yourself since participating in the program?
I learned how to work in a team through group work in the program. Group work did not always go smoothly in the beginning. However, as we spent time together as a team, the characteristics of each person became notable, such as who is good at English and who is good at coming up with new ideas. By dividing roles while taking advantage of these characteristics, we were able to work efficiently as a team. I was assigned the team leader role during an internship in Japan that I participated in after this program, and I could also utilize those experiences at that time.
Also, during the program, there was a characteristic assessment called" Strength Finder" My type was "Analytical," and my characteristics were that I have a strength in evidence-based analysis of the causes and reasons for issues. This is a skill that I need in my current job, and learning about my strengths and thinking tendencies gave me confidence.
4. Tell us more about your current work.
As an international development consultant, I am mainly involved in Japanese ODA projects. My main job is to go to developing countries to conduct surveys and technical cooperation and to organize them into reports. Sometimes my travels get affected by external factors such as the pandemic and the conditions of the country I plan to visit. In my work, I feel that in addition to the ability to analyze issues and think logically, it is also important to have teamwork skills to understand and execute the role on my own within the team. In this respect, I think my experience in the TOMODACHI program has been helpful.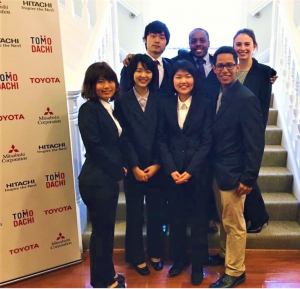 With the teammates
5. What does TOMODACHI mean to you?
TOMODACHI is a community where alumni can expand their connections and improve each other. Before the pandemic, there were opportunities for BTG alumni to get together in various places in Japan, and I was able to get to know alumni of various ages and industries. In addition, I am always inspired by the monthly newsletters and other information about the alumni activities. It has already been more than six years since the program ended, but I am glad I keep connected to TOMODACHI.