High school students from the first "TOMODACHI Toshizo Watanabe Leadership Program" traveled to the U.S. to deepen their understanding of U.S. history and culture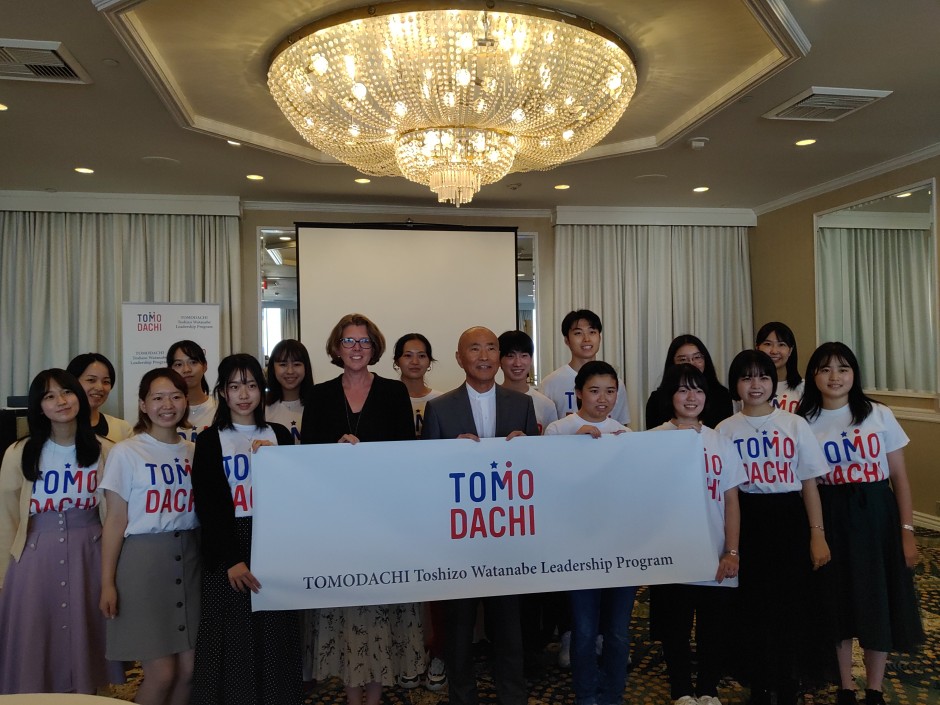 From August 10 to 20, 2022, the inaugural TOMODACHI Toshizo Watanabe Leadership Program was held, and fourteen high school students selected from all over Japan participated in the program in California.
The program's goal is to aim for the next generation of leaders to promote understanding between Japan and the U.S. through people-to-people exchanges and to develop globally competent skills. During the 10-day program, the students visited various cultural and educational institutions such as the University of California, Los Angeles, the California Institute of Technology, the Holocaust Museum LA, the Japanese American National Museum, Japan House, and the Consul General of Japan residence in Los Angeles.
They learned about the history and diversity of the United States, Japan-U.S. relations, and various leadership figures. They also deepened exchanges with American students of the same age through homestay programs and hands-on enrollment in a local high school.
On the program's final day, we welcomed Toshizo Watanabe, Chairman of The Toshizo Watanabe Foundation, which supports the program, and Suzanne Basalla, President of the U.S.-Japan Council.
All students made presentations in English about the learnings gained through their time in the program. Seita Horiguchi, reflecting on the program, said, "(I learned that) a leader is someone who notices differences, thinks about and respects other perspectives. This program has strengthened my desire to go abroad in the future."
The students are scheduled to share their experiences in the program with their respective high schools in the fall. They will learn even more by verbalizing and presenting their own experiences.