TOMODACHI-STEM Women's Leadership and Research Program Kicked Off with Virtual Programming
The TOMODACHI-STEM Women's Leadership and Research Program offers research internship opportunities and cultural and leadership programming for female Japanese university students. Ten students from universities throughout Japan were selected for the 2021-22 program, representing fields such as applied physics, biology, and mechanical engineering.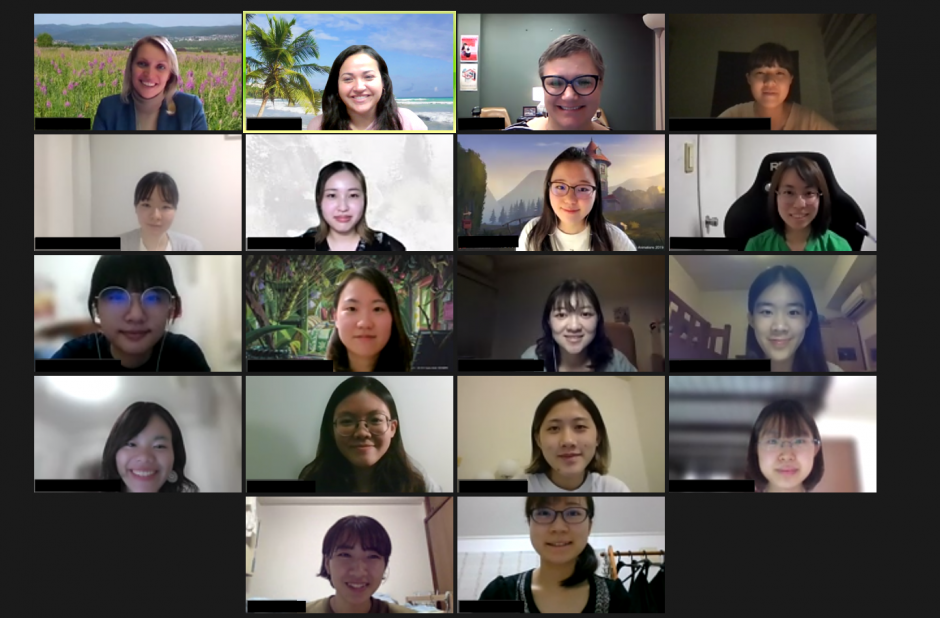 In September 2021, a series of virtual workshops and cultural exchanges for the program participants were conducted. The purpose of the virtual programming was to prepare students for their in-person research internships, which are scheduled to begin in February 2022. The virtual programming consisted of special sessions focused on English language skills, career development, networking, and building rapport with a team. The students also had an opportunity to meet with their research hosts to learn more about the research culture in American universities and familiarize themselves with the labs in which they will be interning.
As part of the virtual workshops, the students completed the CliftonStrengths strengthsfinder, a personal development tool that provides individualized insight into an individual's top 5 strengths. This tool informed many of the career development exercises that students completed, which challenged them to think about their goals for their research internship. The students participated in several interactive workshops, such as Speaking with Authority that sought to increase their comfort and confidence with speaking with their research colleagues in English. The students also participated in speed networking, where they met with professionals from a variety of STEM careers. Students had only a few minutes to practice their elevator pitch, a short introduction about their career goals and learn something about the person they were randomly matched with in the Zoom room.
One of the most popular activities was writing a short story for girls interested in STEM careers. The students worked with American and Taiwanese students to tell the story of students who are invited to work in a lab, after a series of mishaps with microscopes and their fruit fly research. The amusing story challenged the students to write in English and work in teams.
The ten TOMODACHI-STEM students are now preparing to join their research groups at Rice University and Lehigh University respectively. The virtual program provided a good introduction to the projects the students will be working on this spring. More importantly, the virtual programming provided the first opportunity for them to prepare for the challenges of living and conducting research in the United States.
This program is generously funded by Dow Chemical Japan and implemented by Rice University and Lehigh University.