Alumni Camp Out for 2nd TOMODACHI Alumni Disaster Resilience Training in Ishinomaki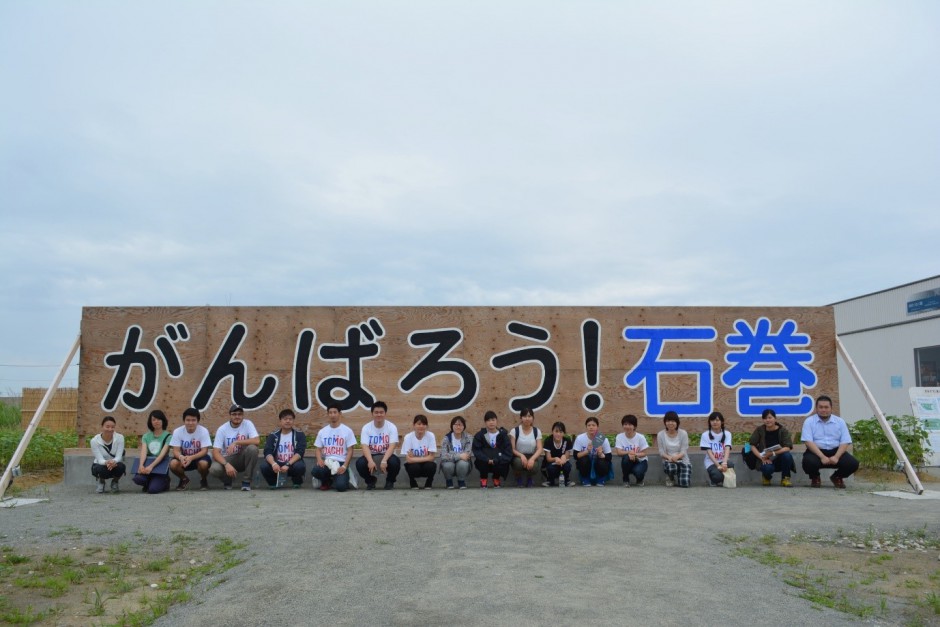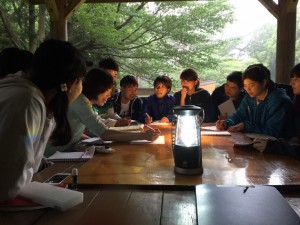 During July 2-3, 2016, alumni from across Japan gathered in Ishinomaki, Miyagi Prefecture to take part in the 2nd TOMODACHI Alumni Disaster Resilience Leadership Training Program that enabled alumni to build capacity by learning from on-the-ground organizations on various methods, knowledges and activities of disaster resilience.
The training was conducted by TOMODACHI Alumnus Robin Lewis, as well as Peace Boat trainers and Japanese psycho-social specialists from Japan IsraAID Support Program (JISP). Peace Boat is a Japan-based international non-governmental and non-profit organization that works to promote peace, human rights, equal and sustainable development and respect for the environment. JISP is a non-profit humanitarian organization that promotes access to self-sustained, high-quality psycho-social services for various communities in Japan.
Through the program, the participants reviewed the topic of disaster resilience through practical skills and theoretical knowledge.  Day 1 consisted of learning about disaster preparedness, risk assessment and safety procedures, and what considerations and preparations need to be made before going to volunteer in a disaster-affected region. In the evening, they broke up into groups to make dinner with emergency food, and ended the night with discussions on their expectations from this program and reflection of how the first day went. Day 2 consisted of learning PFA (Psychological First Aid), visiting a few key areas in Ishinomaki (Hiyoriyama Park & Ishinomaki Newsee), learning what it's like to put yourself in another person's shoes/viewpoint, and ended the day/program reflecting on what was learned in these two days and what next action steps they planned on taking with these new skills and viewpoints.
The participants represented a diverse set of experiences, ages, regions, and programs with seven TOMODACHI programs represented. Of the fourteen participants, half of the group were joining their very first alumni program.
The two-day training prepared alumni through in-depth classes of stress management, danger assessment, and volunteer leadership.  Participants of this program were largely students who are mindful to stay involved with disaster relief efforts on a regular basis.  The program strived and succeeded in giving these volunteer experts in the making with something new in the field of disaster relief.   One alumni commented, "I feel like this program tackles disaster relief from new perspectives. It feels very real to me."
In between each class, the group struggled through the real volunteer experience.  From readying tents for sleeping to a diet based around instant noodles, the life of volunteering was surreal for many.  First-time volunteers often face certain issues that they had never expected and through an authentic experience such as this program, they will be more flexible when addressing these issue when they arise.
The most impactful part of the program was also a chance to visit Minamihamacho, an area that was devastated by the 2011 Tohoku Earthquake and the tsunami that followed.  The participants walked along the devastated area and climbed the steps to Hiyoriyama Park imaging how it must have been for residents escaping to safety. Actually visiting a disaster ridden site further motivated the alumni.
Momoka Sato, a participant from Miyagi Prefecture, had come to Ishinomaki for the first time on this program. She was initially afraid of talking about 3.11 because she hadn't directly been impacted.  However, after participating says she now realizes the importance of getting involved.  "Disaster relief is a national effort and how you were affected isn't really relevant.  As a leader in the face of the next disaster, I hope to be someone who knows when to act, and when not to act by assessing the situation carefully."
This program surely has provided the participants with a new perspective on volunteer work and affected future plans for volunteering.
Upon completion of the training workshop, each participant received a "Certificate of Participation". The program was made possible with the generous support of The Prudential Foundation.