Mentees from the TOMODACHI MetLife Women's Leadership Program Return to Japan After Meeting with Influential Women Leaders in Washington, D.C. and New York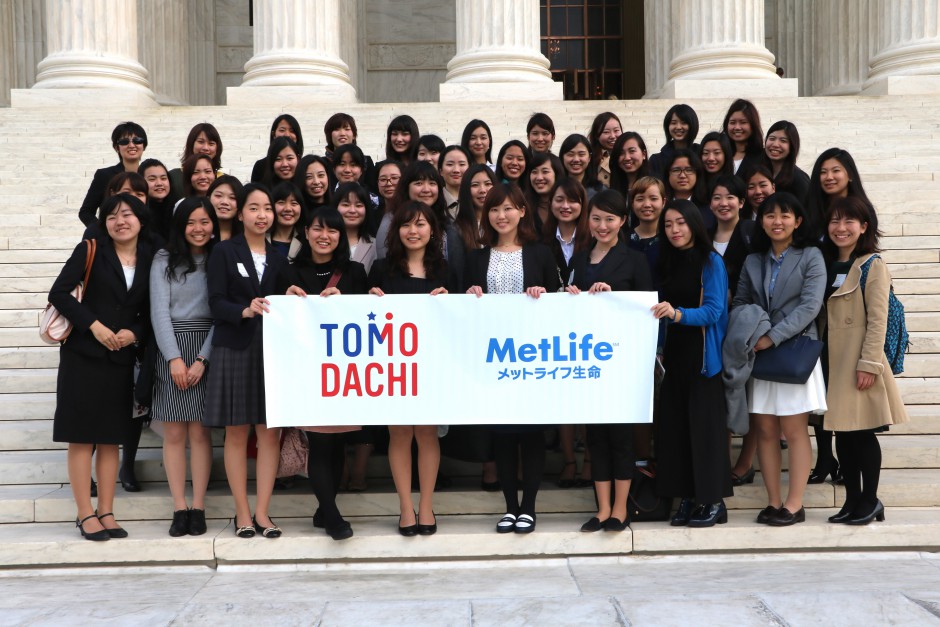 From March 22-30, 2016 the TOMODACHI MetLife Women's Leadership Program mentees traveled to Washington, D.C. and New York City.
The group of 46 female Japanese University students spent five days in Washington, where they met leading women from government, corporate, nonprofit and entrepreneurship sectors, including; Ambassador Kristie Kenney, Congressman Joaquin Castro, Dr. Sachiko Kuno from the S&R Foundation, and Wendy Cutler, Vice President and Managing Director of the Asia Society Policy Institute. The students also visited college campuses and attended workshops on presentation skills and how to form policy proposals. There were several networking opportunities, including a coffee event with couples who spoke about their experiences balancing work and family obligations.
On March 27 the group headed to New York City for a full day of activities at the headquarters of MetLife Insurance Company USA.  After a tour of the historic boardroom above Penn station, the students heard from Esther Lee, MetLife's Executive Vice President and Global Chief Marketing Officer, and were given the opportunity to have lunch with women in leadership positions at MetLife. The day concluded with the participants giving their own presentations to propose policies that Japan could adopt to encourage women's empowerment.
The closing session was a time for the students to reflect on and share the personal changes they experienced, such as gaining self-confidence and leadership skills, not only the US trip but since the program began in September 2015.
After returning to Tokyo the women will reconvene with their mentors for a capstone two-day Annual Conference on April 23 and 24, 2016.