TOMODACHI Summer 2014 Coca-Cola Educational Homestay Program Participants Embarking on their Journey with Hopes and Dreams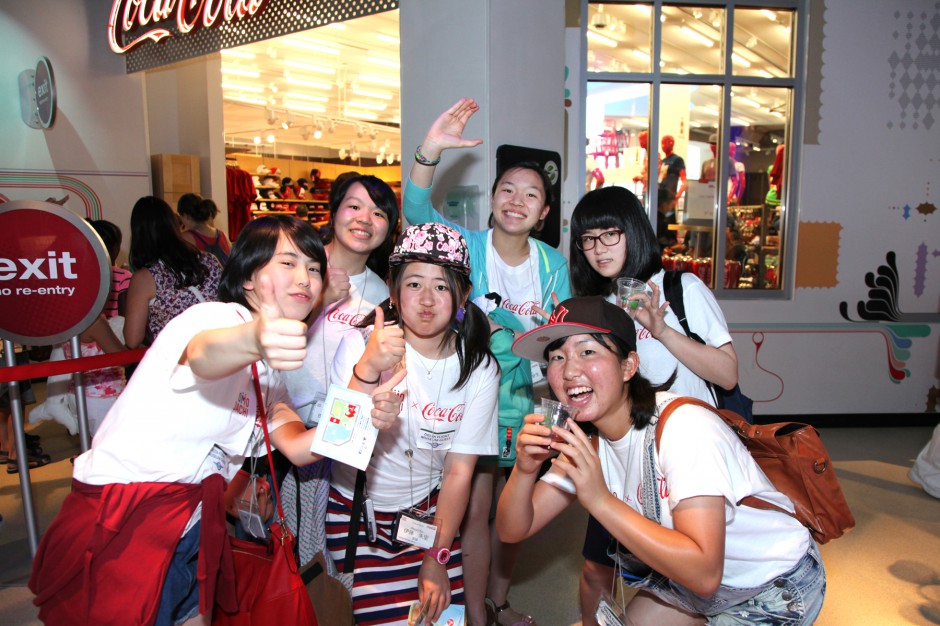 From July 20 through August 5, sixty students from Iwate, Miyagi and Fukushima prefecture participated in the TOMODACHI Summer 2014 Coca-Cola Educational Homestay Program.  At the start of the program on July 22, they visited Atlanta, Georgia, home of The Coca-Cola Company, before dividing up into four groups to participate in homestays in Salem, Oregon; Columbus, Ohio; Elizabethtown, Kentucky; and Athens, Georgia. In its third year, this program continues to inspire many Tohoku students and has helped expand their horizons.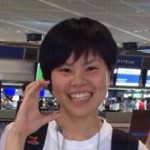 Kaho Sekine, a high school senior from Fukushima who is staying with a host family in Columbus, Ohio said, "People in America are so kind. They substitute difficult vocabulary into simpler words so that we can understand. Since coming to the U.S., I realized how accents play an important role in speaking English. In addition, everything in America is so much bigger than Japan; people's caring hearts, food…everything. Also, the people I've met are very friendly, and care for each other. They always ask concerned questions such as 'How are you?' or 'Did you sleep well?', even within family members. In Japan, caring actions tend to be subtle, but what amazed me is that in America, those feelings are put into words and are spoken out loud."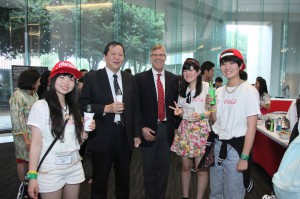 Before departing to the United States, the program participants bonded through teambuilding activities. This included presentations by the TOMODACHI Coca-Cola 2012 and 2013 alumni who shared their experiences during the send-off orientation on July 20 and 21. After arriving in the U.S., they visited the Delta Flight Museum and the Martin Luther King Jr. National Historic Site in Atlanta, before attending a reception joined by Coca-Cola's Vice President, International Government Relations and Public Affairs, Michael Goltzman and U.S.-Japan Council President Irene Hirano Inouye, hosted at Coca-Cola Headquarters. Coca-Cola's CEO Muhtar Kent also encouraged the students in a video message.
The students were exposed to various aspects of American life and culture through their homestay experience and ESL classes and learned practical English language. Furthermore, the students enjoyed activities such as sightseeing, attending sports games, visiting universities and participating in volunteer activities. The students returned to Japan on August 4, 2014.
Photos
For more photos from this 2014 program, click here