Hawaii Delegates Visit Iwate and Renew Friendships Made Through the TOMODACHI Rainbow for Japan Kids Program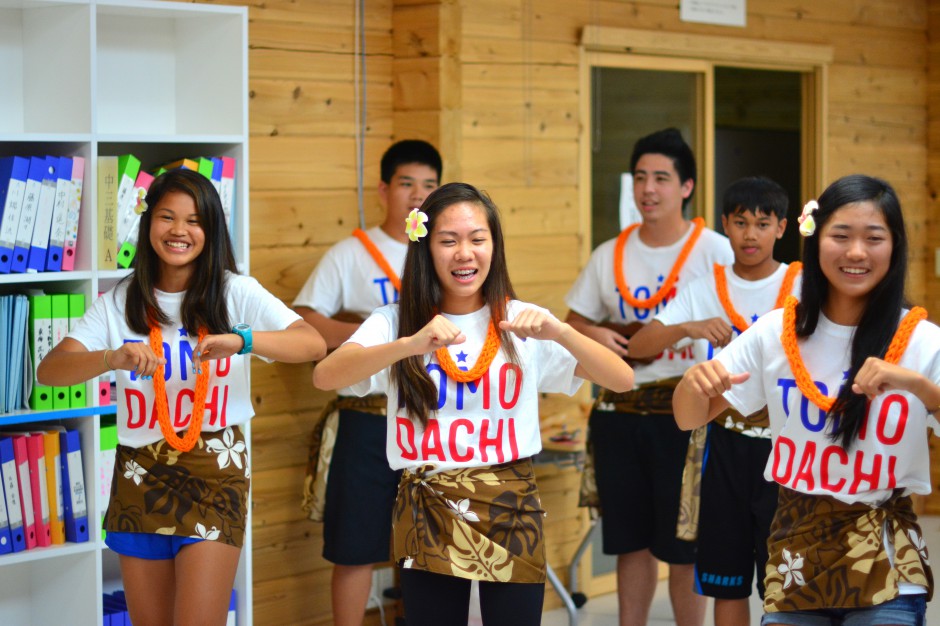 From July 10-16, 2014, ten American students ages 13-19 and two chaperones from Hawaii visited Japan's Tohoku region that was affected by the Great East Japan Earthquake and tsunami on the TOMODACHI Rainbow for Japan Kids Program. 
While on the program, the students met with city officials, volunteered in the community and attended classes at the local schools. This experience renewed past friendships made by the Bridge Club Hawaii through the Rainbow for Japan Kids (RFJK) program  which began in July 2011 and created new friendships between Hawaii and the Tohoku region.  
The Hawaii delegates cherished the opportunity to clean a local beach, a project inspired by Kai Iwaishi, an alumni of the program who has worked faithfully every weekend for the past two years on this Tsunagari Project.  She shared how it provides a positive means of healing while it honors her mother who was swept out to sea at this site.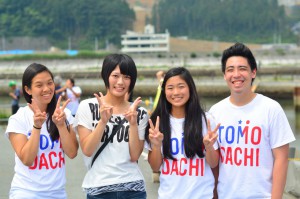 The Hawaii delegates were touched by the warmth of the Japanese people they crossed paths with —  the activities of the collaborative school in Otsuchi and the senior citizens from the Miyako City Kanan Temporary Housing created new friendships and bonds through sharing of hula, crafts, and lots of laughter despite language barriers.  In addition, at Miyako Junior High School where two of last year's program participants attend, an exchange event was held along with a special school assembly that welcomed the participants from Hawaii.
Being able to see the natural destruction first-hand created a realization for the Hawaii participants that mere pictures and videos cannot duplicate.  The TOMODACHI Rainbow for Japan Kids Program provided an opportunity for the Hawaii delegates to see the beauty and strength of Tohoku first-hand so they may share with others across the state.
One of the chaperones on the program, Wendy Lum, reflected, "The struggles these communities need to face are real, yet each individual we met left a positive impression to not have this tragic adversity define who they are, instead taking the path to weave the reality of this disaster into their rich culture and natural beauty of Tohoku. They are appreciative to not be forgotten and willing to reach out in friendship." 

This program is funded by TOMODACHI's Fund for Exchanges through generous contributions from Toyota Motor Corporation, Mitsubishi Corporation, and Hitachi, Ltd.