TOMODACHI Generation: Dr. Junjiro Ohshima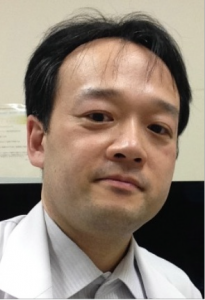 Dr. Ohshima is currently an Assistant Professor at Hokkaido University Hospital. In 1999, he graduated from Hokkaido University Graduate School of Medicine and has worked in the Department of Pediatrics at several hospitals in Hokkaido and then he conducted basic research focusing on the genetic and epigenetic abberations of childhood cancers at the Research Institute of Clinical Oncology at the Saitama Cancer Center from 2006 to 2009. In 2009, Dr.Ohshima joined Hokkaido University Hospital and has been working as an Assistant Professor since May 2013.
Read Aflac Japan press release

About the TOMODACHI-Aflac Program

The TOMODACHI-Aflac Program is a medical exchange program between the United States and Japan designed to lay the foundation for broader understanding of research and treatment protocols for childhood cancer. Japan-based pediatric cancer specialists are invited to the Aflac-supported, Aflac Cancer and Blood Disorders Center of Children's Healthcare of Atlanta, Georgia, to observe and share best practices related to the care and treatment of children with cancer.