Now Accepting Applications for the TOMODACHI-Keio SFC Entrepreneurship Seminar 2021!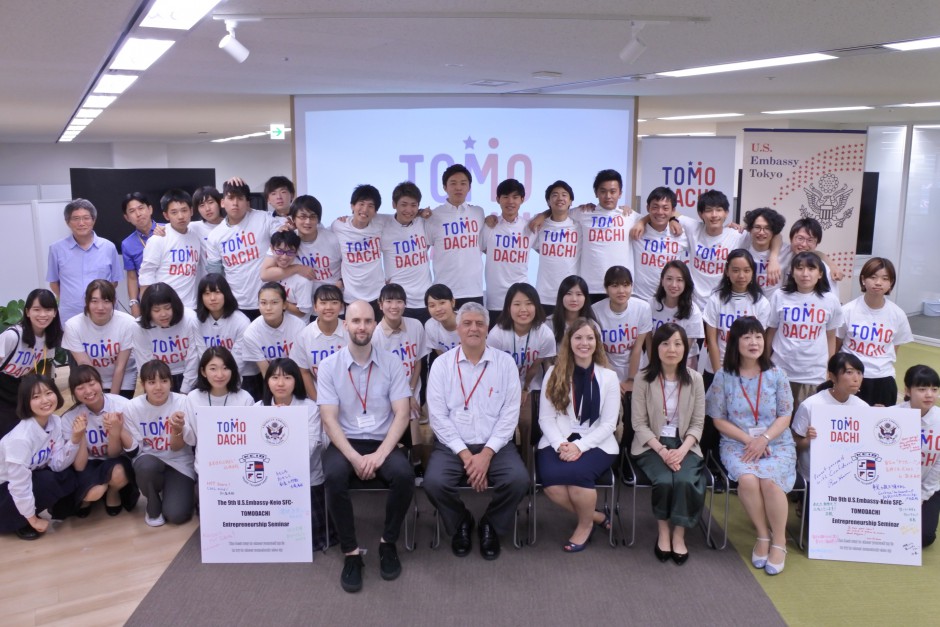 *The image is from the 2019 program.
The TOMODACHI – Keio SFC Entrepreneurship Seminar provides Japanese high school and university students with the opportunity of expanding their ability to tackle challenges having various values and perspectives, and learning both U.S. and Japanese culture for collaborative interactions.
Throughout the year, this program thrives to not limit participants in only entrepreneurship but is held for students in Japan who are seeking to take on a new challenge in determining their outcome of their lives. Through seminars, events, and mentoring, this is a program that ensures to help participants realize and implement new ways into the next steps of their lives together.
Application Deadline: November 13, 2021 at 23:59
For more information and to apply, click here (Japanese only).