Trainees Selected for TOMODACHI Disability Leadership Program in America 2019 Begin Training in Boston, Massachusetts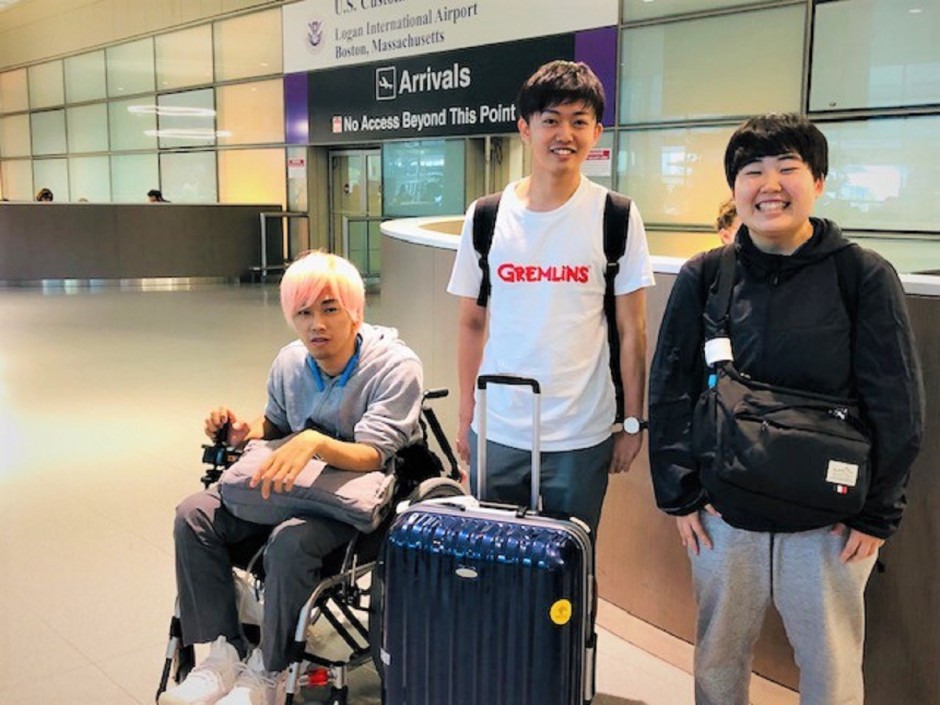 The TOMODACHI Disability Leadership Program in America was established to help young Japanese people with disabilities become stronger and more confident leaders of the next generation. The program is made possible by generous support from Northrop Grumman Corporation. This year, after a rigorous selection process, the following three trainees were chosen to participate in this intensive four-month leadership and advocacy training that takes place in Boston, Massachusetts from August 2 to December 2, 2019.
Kaito Toyoda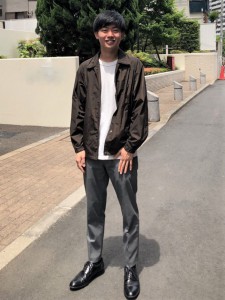 Kaito is a senior in the School of Culture, Media, and Society at Waseda University, and would like to pursue a career in advertising. In 2018, he was diagnosed with a rare, painful disorder, spasmodic torticollis. After finding it difficult to get information about his treatment and support options, Kaito decided to raise awareness for invisible disabilities. He has shared his disability experience and the results of a peer disability awareness survey on YouTube, and has been working with invisible disability support groups. As a 2019 TOMODACHI trainee, Kaito is eager to learn about effective U.S. strategies in community advocacy. He will be interning with the Ruderman Family Foundation.
" The support needs of individuals like me can be difficult to recognize because our disabilities are invisible. As a 2019 TOMODACHI trainee, I'd like to explore how people with disabilities in the U.S. learn and practice advocacy. I'd also like to improve my communication skills so that I can better share my experiences with others who suffer from the same illness"
Kasumi Kamizuka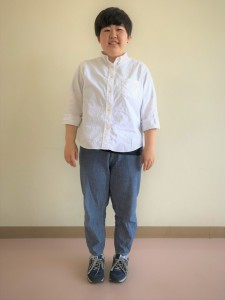 Kasumi lost her hearing at age eight as the result of an illness. She attended mainstream elementary and junior high schools, and then transferred to a high school for Deaf students. She communicates both in spoken language and in Japanese sign language. Currently, she is majoring in special education at Gunma University. As a Deaf educator and advocate, Kasumi wants to promote inclusive education, particularly for Deaf children and young people. As a 2019 TOMODACHI trainee, Kasumi wants to learn about how Deaf people fare in the U.S., the types of services and support available to them, and about U.S. Deaf culture and American Sign Language. She will be interning with DEAF, Inc.
" I had wanted to change the stereotypes of persons with disabilities. But then I realized that I was expecting others to automatically do something for me because of my disability. I needed to start changing my own stereotypes. [Through the TOMODACHI program] I'd like to learn about various disability perspectives and experiences in the U.S."
Tomoya Nakanishi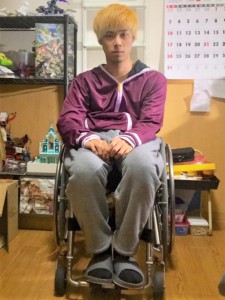 During Tomoya's freshman year of college, he injured himself during wrestling practice and acquired a disability. He now uses a wheelchair, and is studying sociology at Ritsumeikan University in Kyoto. He is interested in examining inclusion and exclusion in sports in Japan through the lens of sociology. As a 2019 TOMODACHI trainee, Tomoya wants to learn how people with disabilities fare in the United States, what services are available to them, and what they think about such support. He will be interning with the Boston Center for Independent Living.
" Through this program, I hope to be able to gain more confidence in myself. I'd also like to gain experience living and working as an individual with a disability in the United States and engaging with the local community. I believe that this will help me gain a different perspective on my own country, Japan"