TOMODACHI Alumni Network with Influential Leaders from Japan and the U.S. in Silicon Valley at the U.S.-Japan Council Annual Conference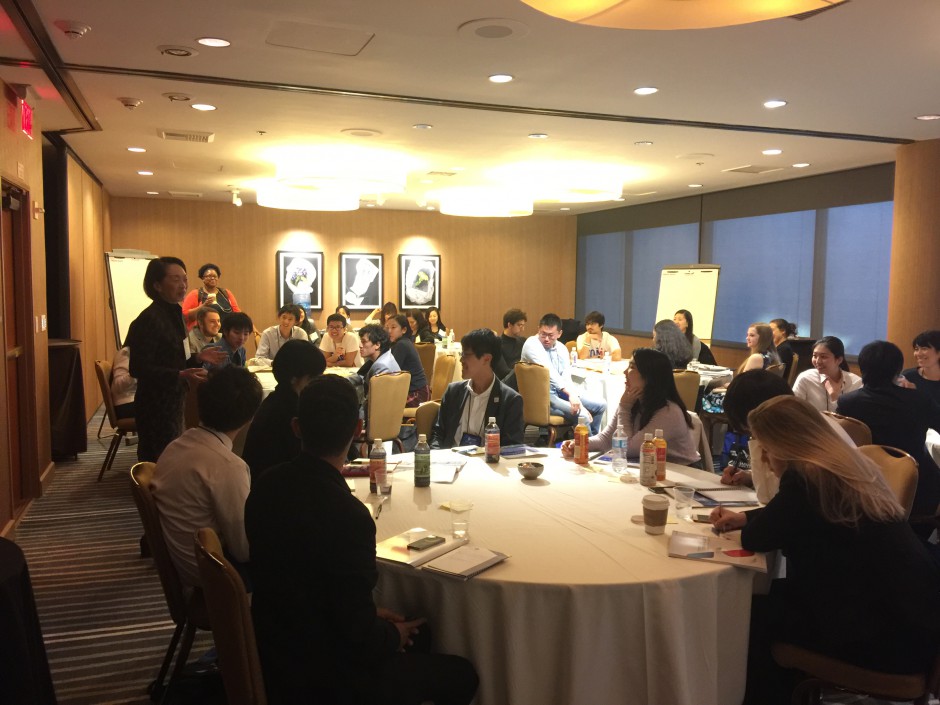 Over seventy alumni and current program participants in the United States from 11 various TOMODACHI programs were invited to attend and participate in the 2016 U.S.-Japan Council (USJC) Annual Conference which was held in Silicon Valley, California from November 12-13, 2016.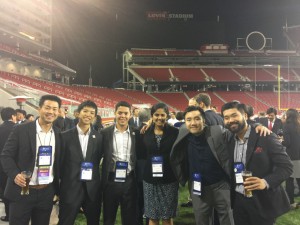 In this conference themed, "Imagine. Innovate. Inspire. – The Silicon Valley Experience," the alumni joined approximately 700 distinguished American and Japanese leaders from all sectors and listened to keynote speakers discuss technology collaboration in various areas from design to artificial intelligence to finance, and panelists exchange views about the U.S. elections and its effect on U.S.-Japan relations. The alumni also had opportunities to network and exchange business cards with conference attendees during receptions and dinners.
Held in the center of high-tech startups and development, the conference provided opportunities to advance an innovative agenda in U.S.-Japan relations, exchange views among leaders about challenges and opportunities, and identify ways that the U.S.-Japan relationship can be strengthened.  It highlighted innovation and entrepreneurship, and inspired these next generation of leaders.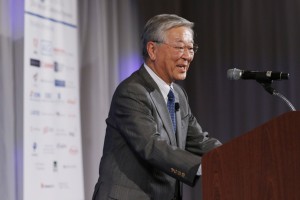 Keynote speakers Hiroaki Nakanishi, Chairman of the Board, Representative Executive Officer, Hitachi, Ltd.; Peter Schwartz, Senior Vice President, Strategic Planning, Salesforce; and Brad Smith, President and Chief Legal Officer, Microsoft Corporation spoke about further opportunities for collaboration between the United States and Japan, as well as how advancement in technology would change the future. James Higa, Executive Director of Philanthropic Ventures Foundation and Mentor in Residence at Index Ventures, led a panel called "The Silicon Valley Experience," where panelists from X (formerly known as Google X), Spotify and Blue Bottle Coffee shared their perspectives on what Japan may learn from Silicon Valley's success.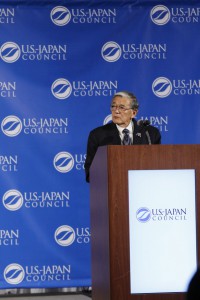 The Conference also celebrated the diversity of U.S.-Japan leaders in many ways. Norman Y. Mineta, Former Mayor of San Jose (who is also Former U.S. Secretary of Transportation and Former U.S. Secretary of Commerce), spoke about the importance of building a network of people who want to make the world a better place. An annual, dynamic panel discussion led by Jan Yanehiro, President, Jan Yanehiro, Inc., looked at Japanese American leadership from a variety of industries and backgrounds, featuring Scott Fujita, a former NFL Athlete who was adopted by a Japanese American family; Kathy Matsui, Vice-Chair of Goldman Sachs Japan Co., Ltd. who is a pioneer in the Womenomics movement; Tamlyn Tomita, actress and singer known for Karate Kid 2; and Kenshiro Uki, the millennial Vice President of Operations at Sun Noodle North America.