Students Present Lessons Learned to Fellow Students at the Final Phase of the TOMODACHI High School Women Career Mentoring Program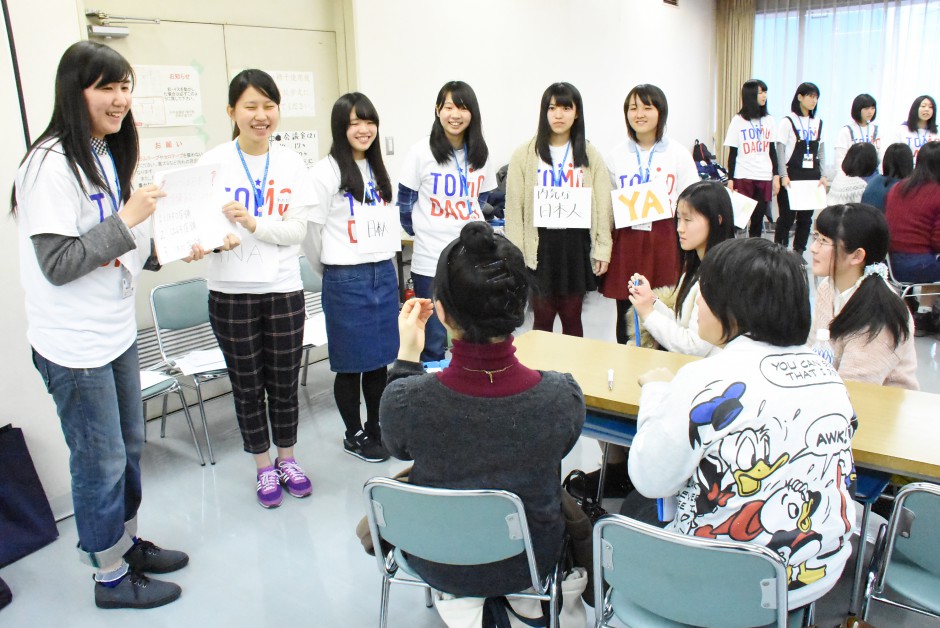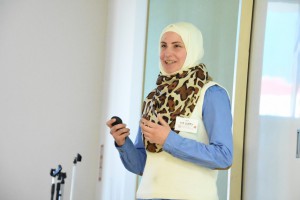 From January 30 to 31, 2016, an event named "Building Your Identity & Future LIVE" was held at a cultural center in Iwaki-city, Fukushima, as part of the fourth and final phase of the TOMODACHI High School Women Career Mentoring Program supported by the TOMODACHI Combini Fund. The event was an opportunity for the program's participants, women in their junior year of high school, to present their experiences and the lessons they learned over the course of the six-month program to 103 high school sophomores. In addition to the high school students, TOMODACHI alumni, exchange students, and business executives from TOMODACHI donor companies such as Kikkoman Corporations, attended the event.
On the first day, the juniors split up into small groups, where they summarized what they had learned during the first three phases of the program, and offered advice to their sophomore counterparts. They also brainstormed ideas for presentations on their future plans and their course of action following this program. The students displayed leadership in drawing together their differing views and considering how best to convey them, resulting in an animated rehearsal as they challenged each other with tough critiques.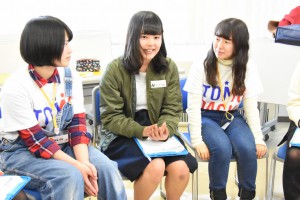 Over one hundred female high school sophomores from within the prefecture attended the "Building Your Identity & Future LIVE" event on day two. Kicking off with some icebreakers, participants joined discussion sessions about high school led by TOMODACHI alumni currently studying at university or vocational school, then listened to personal experiences shared by exchange students from the U.S. and Syria, who described some of the challenges they had faced. This was followed by sessions with professional women from TOMODACHI sponsor companies such as ANA and Kikkoman, and finally by presentations from the high school juniors who participated in the program.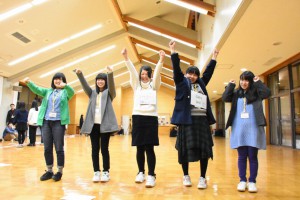 Each team developed their ideas by incorporating skits and songs to convey to the younger students what they had learned from the program, which included messages such as "find what you love", "there's a lot to learn from failure so fail again and again", and "it's important to believe in yourself". Finally, the sophomores presented what they had learnt that day. Having successfully passed on the lessons "don't fear failure", "scrap your embarrassment", and "keep challenging, never give up", the juniors were left bubbling with a sense of accomplishment.
The following are quotes from high school juniors who completed the six-month program:
"Thank you for this opportunity where I was able to hear opinions from all sorts of different people, broaden my perspective, and discover a world I didn't previously know. I'd love to participate in other TOMODACHI programs in the future."
"Where before, I would have thought 'I can't do this', I have learnt to think positively: 'Yes, I can!'. I can feel the increase in my own self-confidence."
"Taking on the challenge is the first step. I learnt that failure is the path to success, and that it doesn't matter how long it takes for you to reach your goals. From now on, I'll try my best in my own way."
For the high school juniors who participated, the final phase of the program marks the beginning of a journey in which they keep challenging themselves as TOMODACHI alumni.