TOMODACHI Fukushima Youth Sinfonietta Program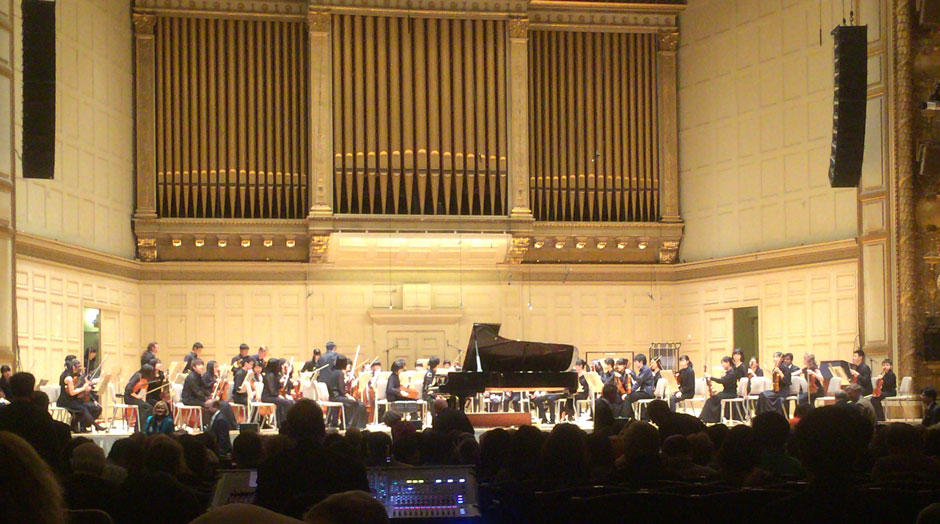 Nearly fifty members of the Fukushima Youth Sinfonietta (FYS), a young orchestra comprised of middle school and high school students from ten schools in Fukushima City, traveled to Boston from March 26 to April 4, 2016 on the TOMODACHI Fukushima Youth Sinfonietta Program for a week of music workshops and exchange programs with American youth orchestras, culminating in a major concert at Boston's renowned Symphony Hall on April 3, 2016.
Established by Fukushima students in the immediate aftermath of the Great East Japan Earthquake and tsunami disasters of March 11, 2011, this courageous ensemble of young musicians have been a vehicle of resilience and recovery for the people of Fukushima, and has inspired hope and optimism throughout Japan and the world. This Boston visit by the FYS is presented by the Japan Society of Boston, with cooperation from the Boston Symphony Orchestra and the Consulate General of Japan in Boston, and will commemorate the fifth anniversary of the disasters of 2011. Read More>>

This program is possible by TOMODACHI's Fund for Exchanges through generous contributions from Toyota Motor Corporation, Mitsubishi Corporation, and Hitachi, Ltd.