The 8th Fellow Graduated from the TOMODACHI-UNIQLO Fellowship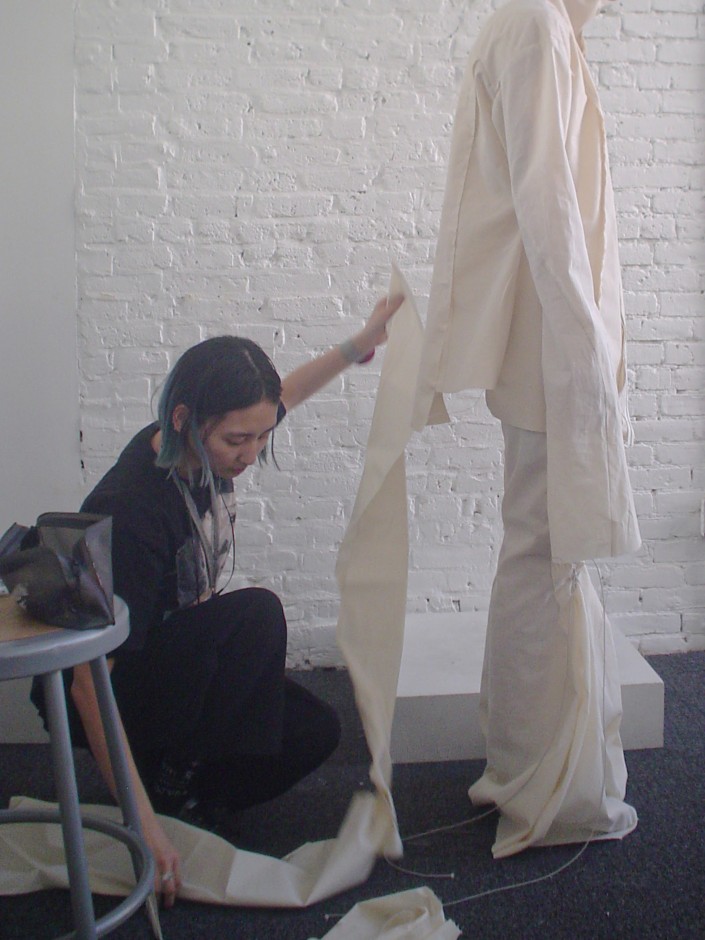 In October 2023, Natsumi Aoki, a participant in the TOMODACHI-UNIQLO Fellowship program at Parsons The New School for Design ("Parsons"), graduated from the school. Additionally, she completed an internship at UNIQLO USA, which supports the activity, and completed the program.
The TOMODACHI-UNIQLO Fellowship is an initiative that promises Japanese citizens who aspire to be globally-oriented business managers or fashion designers to receive a top U.S. graduate education in business and fashion. It is hoped that the program will help talented young Japanese aspiring managers and designers realize their dreams and become internationally active in the future.
Natsumi began her studies at Parsons in August 2020 and graduated from the school in May 2023 after taking a leave of absence due to the spread of the pandemic. For her graduation project, she used her knowledge of traditional materials to create a piece inspired by today's protective clothing, such as techwear, using organic materials like wool and silk. With the cooperation of Fast Retailing, she also used synthetic fabrics leftover.
On September 12, she participated in a fashion show in New York to showcase the results of their work. Furthermore, from September to October, she also experienced an internship at UNIQLO USA's Global Innovation Center. During the internship, she worked as a member of the menswear team in an office full of creative staff, where she was responsible for research and other duties.
After completing the program, Natsumi said, "This period would not have been possible without the support of this program. I am very grateful for this valuable experience in my life." While studying as a corporate designer in the New York fashion industry, she will also continue to create her own work, aiming to become an internationally active creator.