Highlighting Cross-Generational Mentorship (USJC Japan Region x TOMODACHI Event)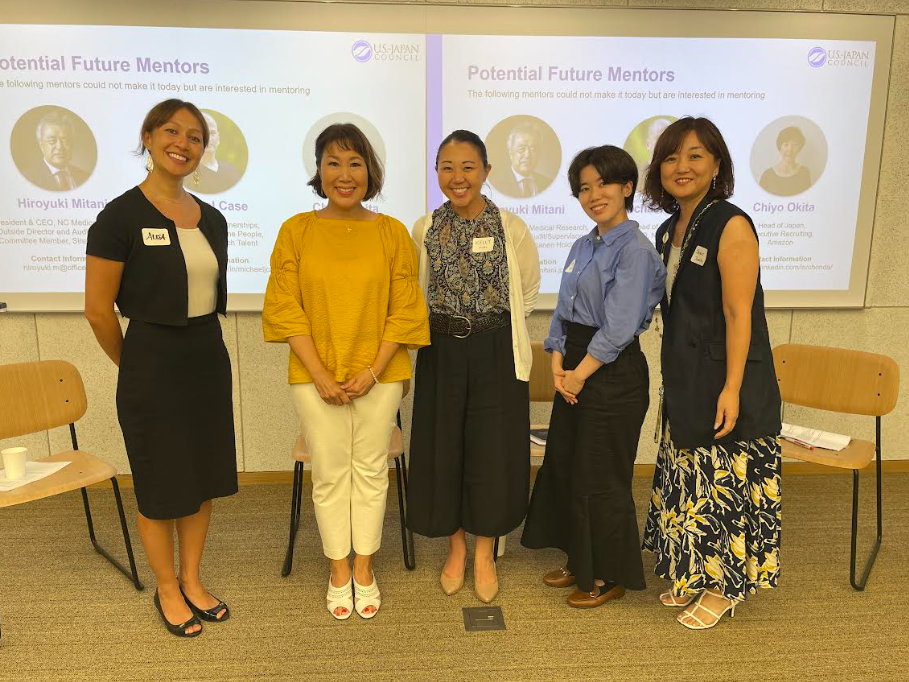 On August 24th, the U.S.-Japan Council (USJC) Japan Region launched its Icebreaker Series, focusing on "Building Cross-Generational Relationships." The event, held in Tokyo, saw a gathering of USJC members, TOMODACHI alumni, and others keen on understanding the depth and value of mentorship.
Two mentor-mentee pairs from USJC and TOMODACHI took center stage to share their experiences. Their stories emphasized mutual growth, with one speaker noting the importance of "learning with your mentor, not under your mentor." Another speaker pointed out that when selecting a mentor, it's crucial to "find a mentor who is the kind of person you want to become." The evening also spotlighted the wisdom that "asking for help is a leadership skill."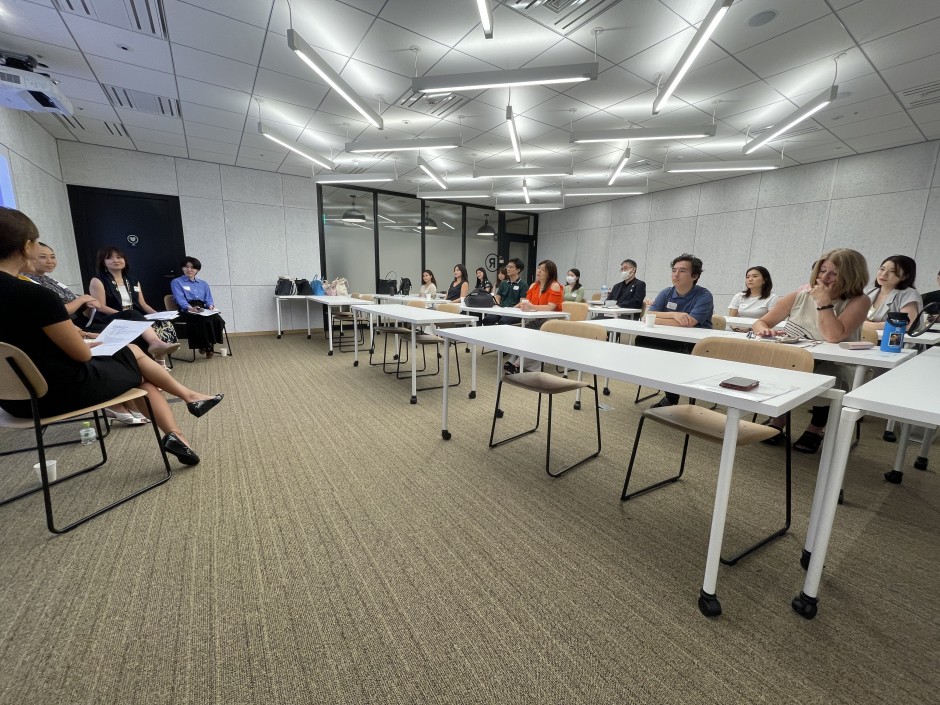 A noteworthy segment of the panel included TOMODACHI alumni, Shoko Tomita and Saaya Toyoda, both of whom had participated in the TOMODACHI Regional Impact for Social Empowerment (RISE) Program as a mentor and mentee pair.
The event culminated in a networking session where participants from USJC and TOMODACHI exchanged insights and takeaways.