Closing Remarks of the Next Generation Summit 2021 Day 1: Hinako Murakami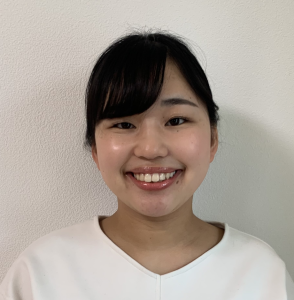 Hinako Murakami is an alumna of the TOMODACHI Summer SoftBank Leadership Program. Originally from Ishinomaki City in Miyagi Prefecture. She was affected by the 2011 triple disaster that shook the northern region of Japan when she was in the sixth grade, and wanted to do something to give back to her community. She participated in TOMODACHI as a high school student, and was inspired by American culture and the international environment she experienced. She went on to pursue an undergraduate degree in the United States, and upon graduating has returned to her hometown of Ishinomaki where she is working in the Overseas Division of Fisherman Japan to export local seafood products outside of Japan.
Below is the recording and the script of her closing remarks that were delivered on Day 1 of the Next Generation Summit 2021.
Hello, my name is Hinako Murakami, a TOMODACHI alumna. Today I'd like to talk to you about my background and how I've broken barriers.
I was born in Ishinomaki City, Miyagi Prefecture. I grew up where the weather is warm, the food is delicious, and nature is abundant.
On March 11, 2011, when I was in the sixth grade, I experienced the Great East Japan Earthquake. As we were about to graduate from elementary school, my classmates and I were playing dodgeball to make our final memory at the school. In Japan, we were accustomed to "earthquakes" and I didn't expect to suffer so much damage. I was evacuated to a safe place in the gymnasium under the guidance of the teachers, and although I did not see the tsunami directly, I noticed that the water had reached up to half of the gymnasium door. There was no electricity, no water, debris outside, and I couldn't meet my family. Even as a young child, I sensed that this was something very serious. Because the ocean was right by my house, my house was completely destroyed, and I lost my favorite family dog, and I felt a lot of stress in living in the shelter.
At that time, Mr. Roos, who was the former U.S. Ambassador to Japan, came to our elementary school and my family was impressed by the strong support of the United States. I felt very grateful for the support of the U.S. military and how they cleaned up the rubble, provided relief supplies, and provided showers, which remained strongly in my heart. Conversation in English was difficult, and I couldn't express my feelings straight, which made me feel frustrated. I regretted not being able to say thank you, so I started learning English seriously.
When I went to high school that was more inland, I was in the same class as my friends who had never experienced the tsunami, and I felt inferior because of the difference in the way my friends and I thought about the disaster. It was during this time that I learned about the TOMODACHI program and applied for it.
In this program, I lived in a dormitory at UC Berkeley for three weeks and learned about leadership, community service, and community empowerment. What I have in common with students living in the United States is that they state their opinions clearly. I was impressed by the fact that I valued individuality and my own opinions, which is very different from Japan, where the ability to read the surrounding situation is more valued. Respecting the individuality of others as well as oneself is very different from Japan, which tends to be biased towards many opinions. This is one point I was greatly impacted by in the U.S. I was very impressed with such a unique country and wanted to study here. I wanted to live here.
After graduating from high school and persuading my family, I went to America alone. At first, I attended a language school in New York, then used my experience there as a springboard to enter a university in California. Studying was tough, but my English improved and I was able to look at Japan objectively from the outside.
One day, the Japanese restaurant I used to go to often in Irvine, California, served flounder sushi and Kinka mackerel from Miyagi. When I lived in Japan, I never noticed the deliciousness of Miyagi fish, and the sushi I was eating at the time was so good that I told the American customer who was sitting next to me that it was fish from my hometown. "It's nice to have such delicious food in your local hometown," she said. After that, I thought a lot about Japanese food and local fish in a different way.
After graduating from college, I returned to Japan, and searched for a job. I had the desire to make use of my experience of studying abroad and become a bridge between the U.S. and Japan. It was fate that I was able to join Fisherman Japan. The company was formed by young fishermen and fish stores after the earthquake. They are working on making the Japanese fishery industry the "new 3Ks (Kakkoii (cool), Kasegeru (profitable), Kakushinteki (revolutionary)". As a person in charge of developing overseas sales channels, I am expanding the delicious foods of Ishinomaki to America and the world.
I lost many things in the Great East Japan Earthquake, but the TOMODACHI program helped me to turn this experience into an opportunity. As a member of the TOMODACHI Generation, I would like to continue to use this experience to send out more information and to build bridges between Japan, the United States, and the rest of the world. By stepping out with confidence, you too can broaden your horizons and bring back many experiences that you can apply. I hope that each of you will break your own barriers and change the world and your hometown.
Thank you very much for your attention.