The Next Generation of Leaders from the U.S. and Japan Gather for the 2020 Next Generation Summit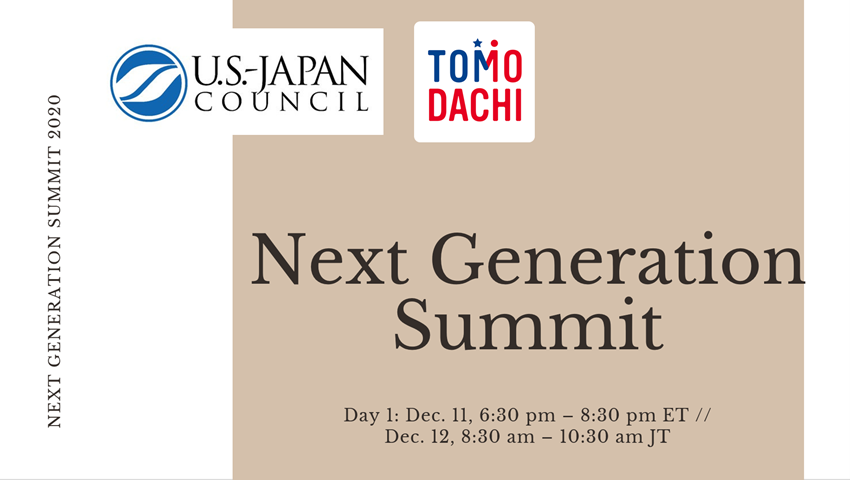 On December 12 and 13, the Next Generation Summit was held under the theme of "The 3 Rs of 2020: Reflective, Resilient and Revolutionary." This summit was held as part of the U.S.-Japan Council Signature Series in lieu of the annual TOMODACHI Generation Summit and USJC Annual Conference.
Despite being held online for the first time, the event gathered over 200 attendees, including TOMODACHI Alumni (past program participants), speakers, workshop facilitators, regional representatives, guests and supporters from Japan and the United States. The two-day event consisted of a variety of sessions, including TOMODACHI Alumni speeches, workshops and panel discussions. This event is a signature event of the TOMODACHI Alumni Leadership Program.

The Summit was emceed by two TOMODACHI Alumni: Iain Mason and Reika Mihara. Suzanne Basalla, President and CEO of the U.S.-Japan Council, opened the Summit, and Joseph Young, Chargé d'Affaires ad interim of the U.S. Embassy in Tokyo and Masaharu Kohno, Special Representative of the Japanese Government, welcomed the participants.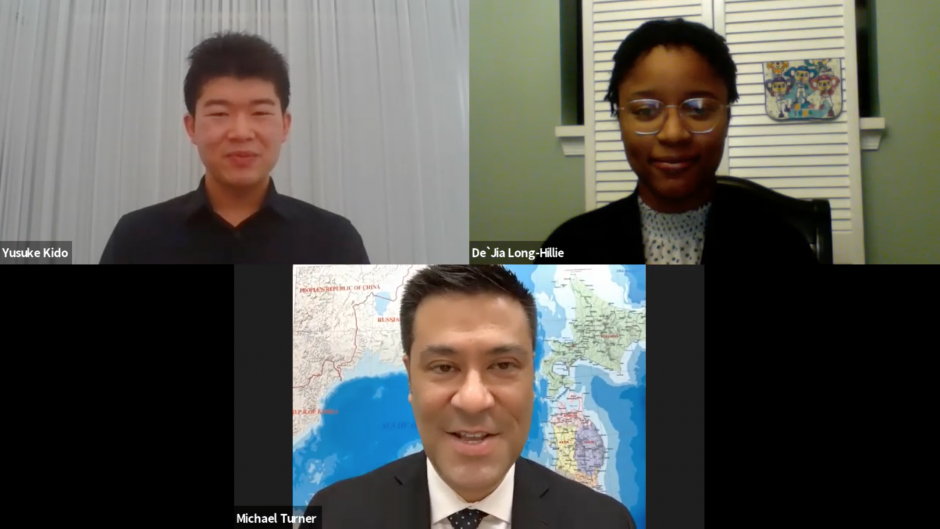 At the first panel, titled "Reflection of Study Abroad Experiences and Resilience in the New Normal," Michael Turner, Culture and Sports Attaché from the U.S. Embassy Tokyo, took part as a moderator and was joined by two TOMODACHI Alumni: Yusuke Kido and De'Jia Long-Hillie. They spoke about the impact of the pandemic on their study abroad experiences and how they overcame those difficulties.
Sandra Abbott, one of the attendees of this event, commented, "There is so much hope here for the future with such wonderful exchange opportunities, like those Yusuke and De'Jia have experienced. And this generation has so much promise with young people like you. Thank you so much for sharing your stories today. I am so inspired!"
Following this session, two TOMODACHI Alumni speakers, Shiori Hara and Shunsuke Watando gave speeches about how the TOMODACHI program impacted their continuous growth and the power of mentorships.
The latter half of Day 1 began with special remarks by Yoshiaki Hirayama, Senior Officer of Prudential Holdings of Japan, Inc. and continued with a panel titled "Critical Conversations: Voices Within ~How is BLM Reshaping Conversations About Discrimination?~" moderated by Ella McCann, International Program Manager at Chicago Sister Cities International. Two TOMODACHI Alumni, Kota Kondo and Felix Garcia shared their thoughts and findings from the perspective of the U.S. and Japan on this ongoing and sensitive topic.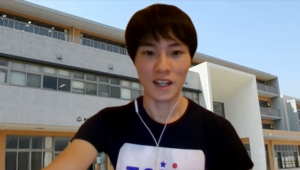 Their panel was followed by two more TOMODACHI Alumni speeches by Naho Shigihara and Haruka Kurosawa who gave speeches reflecting on the 2011 Great East Japan Earthquake and the power of civic engagement. Haruka Kurosawa first joined the TOMODACHI program in 2012 as a high school student, and eight years later he sees himself with a different role as a TOMODACHI alumnus. He shared how he was able to evolve from a "receiver" to a "giver" and give back to the community thanks to the support from the alumni in his region and opportunities provided by the TOMODACHI Initiative.
The day's events concluded with a panel titled "Leadership Lessons Learned from 2020 (Year of Change)," featuring three U.S.-Japan Council U40 members, including Jennifer Butler, Sakura Yagi and Ellen Kamei. They discussed the lessons learned from this challenging year and their takeaways for the coming year.
Day 2 began with remarks from Sarah Keh, Vice President of Inclusive Solutions, Prudential Financial. Participants joined one of the three workshops based on the theme of this year's three Rs: "Reflective," facilitated by Mio Yamamoto, Co-Founder and Executive Director, WIT; "Resilient," led by Makoto Sasaki, NPO Plus Arts; and "Revolutionary," led by the U.S.-Japan Council Outreach & Allyship Committee.
The Next Generation Summit was an opportunity for TOMODACHI Alumni and fellow like-minded youth in Japan and the United States to reconnect in these difficult circumstances, become inspired by one another and learn ways they can take their next steps towards bettering the world together. This Next Generation Summit was made possible through the generous support of The Prudential Foundation as part of the TOMODACHI Alumni Leadership Program.