TOMODACHI-Microsoft iLEAP Social Innovation and Leadership Program 2018 Final Report out Event:Present Their Findings and Lessons Learned from the Program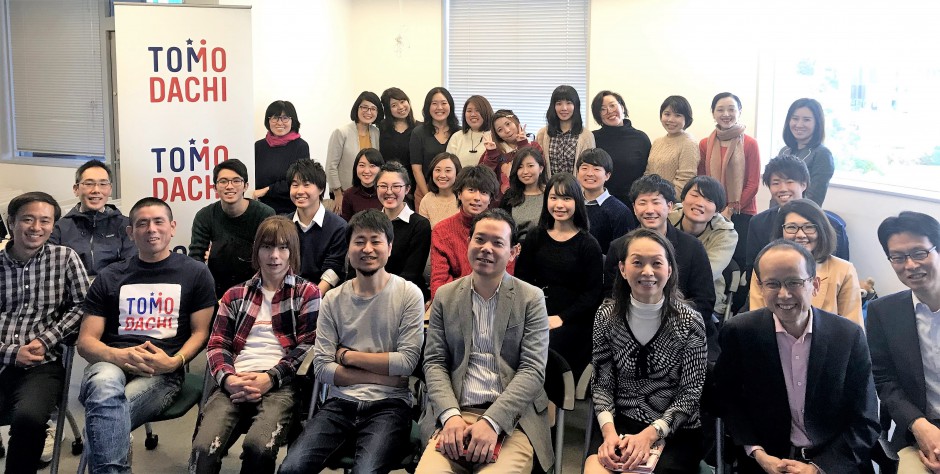 On November 17, 2018, the final report session of the TOMODADHI-Microsoft iLEAP Social Innovation and Leadership Program 2018 took place at the NPO ETIC. in Tokyo. Participants spent a day, presenting their leanings through the program, as well as the projects they implemented.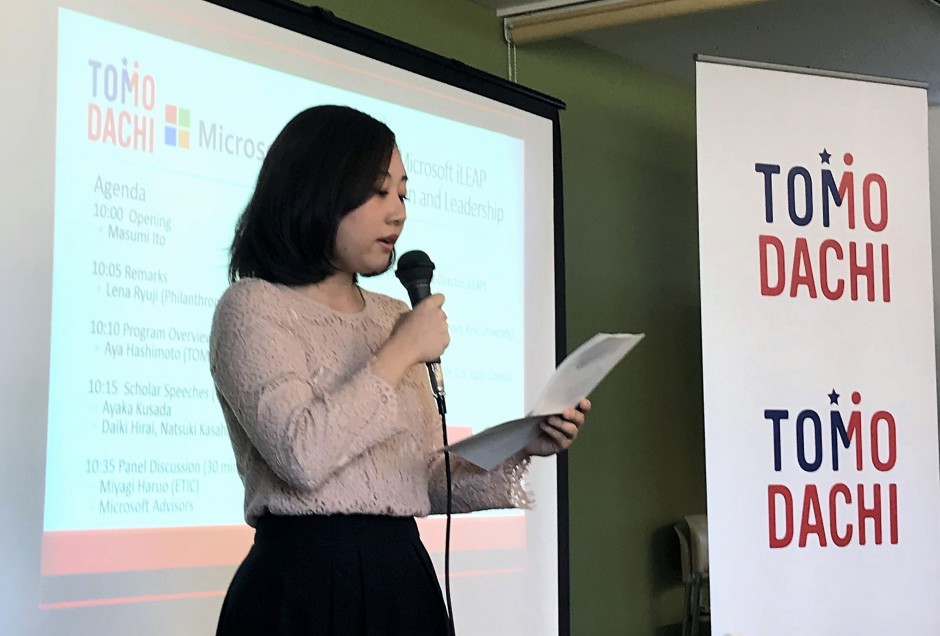 Ayaka Kusada, one of the participants, spoke about the impact this program has had on herself. She expressed, "I used to think I had to tackle challenges and struggles born from my own experiences to make a positive change. Through this program, I have realized it is more important to feel more happiness in my life and to make other people happier." Her speech set the tone for this event, which was themed around people-to-people connections and living life with purpose.
The panel discussion began with the Founder and CEO of the NPO ETIC., Haruo Miyagi, emphasizing that the program is a miracle made possible by all of the stakeholders. Seven volunteer Microsoft Advisors also joined as panelists and answered questions earlier collected from the participants. The questions covered topics such as mindset, leadership, and personal development, with each of the panelists sharing their experiences and wisdom with the young leaders in the audience. The very in-depth conversation born out of this program exemplified the long-lasting connections that have developed among all involved.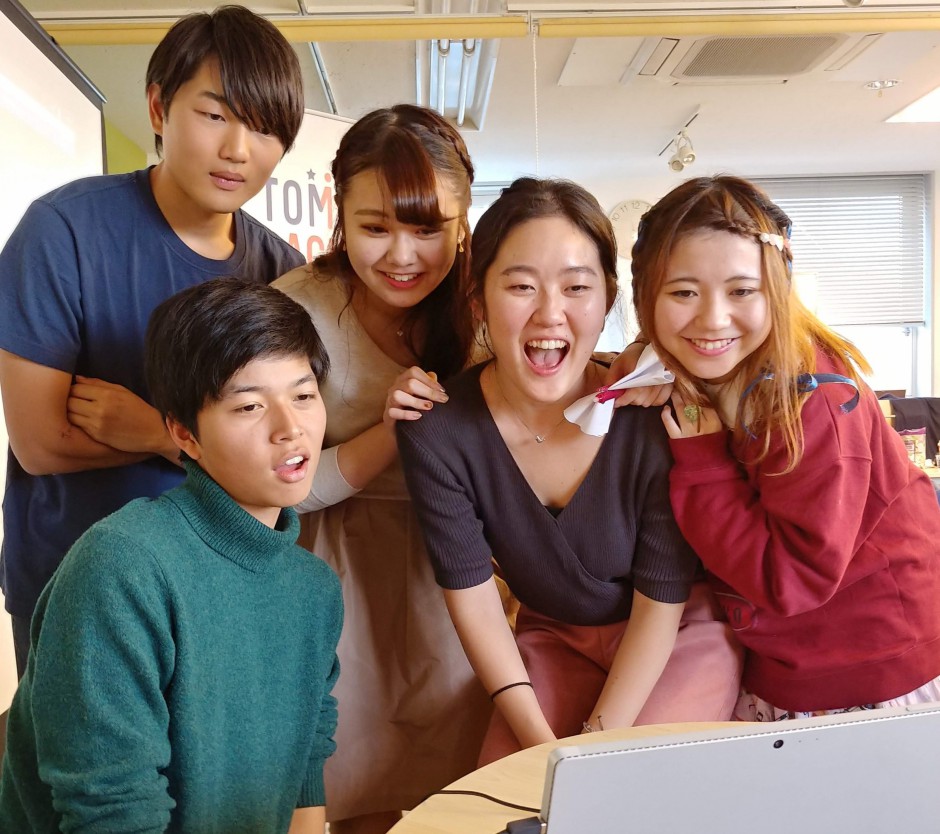 Britt Yamamoto, Executive Director of iLEAP, and Junko Tsuda, Executive Director of U.S. Japan Council Japan, also spoke about the importance of multi-stake holder collaboration between the four organizations, TOMODACHI Initiative, Microsoft, iLEAP and ETIC., involved in the program. To conclude the day, Lena Ryuji, Philanthropy Manager, Corporate, External and Legal Affairs, Microsoft Japan Co., Ltd., discussed the importance of taking action even if you have a fear of failure or not being accepted because every action will have an impact and you have a community of support.
The final report session ended with strong connections among everyone in attendance and with great hope for the young leaders who participated in this program.