TOMODACHI Generation: Mayuka Inaba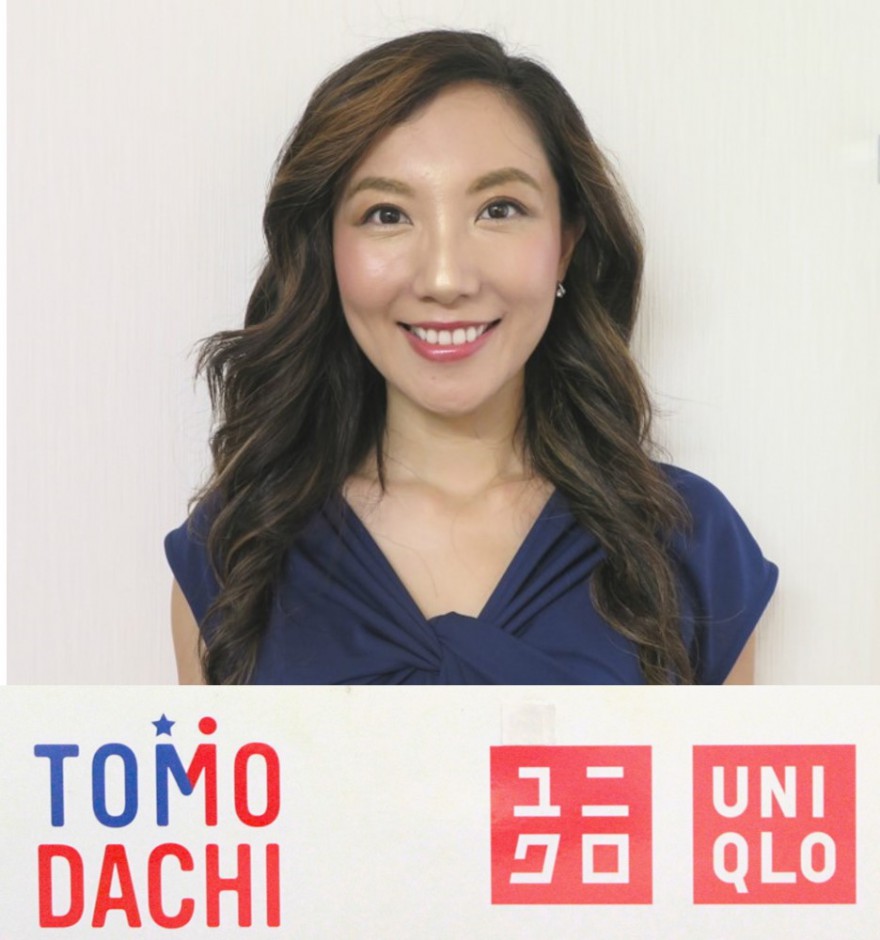 MAYUKA INABA  In 2008, Mayuka Inaba worked at the advertising agency ASATSU-DK INC., as a PR/event producer and foreign cosmetic and food brand account executive. From 2014, she began visiting the United States to learn about the field of experiential marketing. She planned and managed various events related to fashion and technology as a producer, and also worked in new business development at the production agency company Empire Entertainment Inc.. During college, she interned at Expecting Models, the world's first modeling agency for pregnant women. She has played an active role in the Japanese and American advertising/marketing fields for about 10 years.
About Mayuka Inaba
Q1: Why did you apply to the TOMODACHI-UNIQLO Fellowship?
As a professional working in the advertising and marketing sector in both Japan and the U.S. for the past 10 years, I have always wanted to learn the overall concept of business in order to achieve meaningful and effective impact that would contribute to business growth. I have been involved with the launch of the "IF Conference" since 2016 that aims to accelerate innovation among Japanese and American entrepreneurs and start-ups. Based on my experience with various innovators and startup companies, I realized that the fashion industry was facing an important transitional period and that it was actively pursuing innovative ideas through the integration of technology. I am interested in this new movement and would like to pursue ways of connecting fashion and technology, which is why I applied for the Global Fashion Management program at the Fashion Institute of Technology. Furthermore, I would like to become a bridge between the United States and Japan due to my experiences in both countries.
Q2: What are you specifically excited about learning at FIT ?
In addition to the classes on campus at FIT there are the intensive seminars in three major cities that are a part of the program, and I look forward to learning about various aspects of global fashion business from leaders and experts who influence the pillars of the fashion industry across the world. The seminars feature digital technology, retail, finance, and entrepreneur communities in New York, the historically significant luxury industry in Paris, and the essential supply chains and production in Hong Kong. I'm particularly looking forward to the seminars in New York City as they may inspire me with ideas and ways to connect fashion and technology. I look forward to the opportunity to create a network of professionals who come from a variety of industries around the world.
Q3: What is your goal after completing the program?
Working alongside my classmates who will hail from different counties all over the world, along with seasoned professionals who are the faculty, I would look forward to learning about the different aspects of global business. In addition, I would like to develop a business model to collaborate with fashion brands and technology companies to find innovative approaches to connect offline brand experiences (e.g. events and retail) and online brand experiences (e.g. E-commerce and social media). I hope my experience in experiential marketing as well as my network of innovators from technology related companies will come in hand and hope to make this idea into a practical business model.
Q4: As you will study in the United States as a representative of Japan, how would you like to contribute to the U.S.-Japan relationship as a bridge between the two countries?
In my past experience of working with creators and artists, there are people who come from a variety of industries, including fashion, but I see how they can find it challenging to develop and execute a project beyond their own borders. By utilizing my experiences and networks in Japan and the U.S., I would like to create a platform that helps connect individual creators and artists with the goal to generate seamless communication, transaction, and collaboration