Now Accepting Applications for the 2021-2022 TOMODACHI MetLife Women's Leadership Program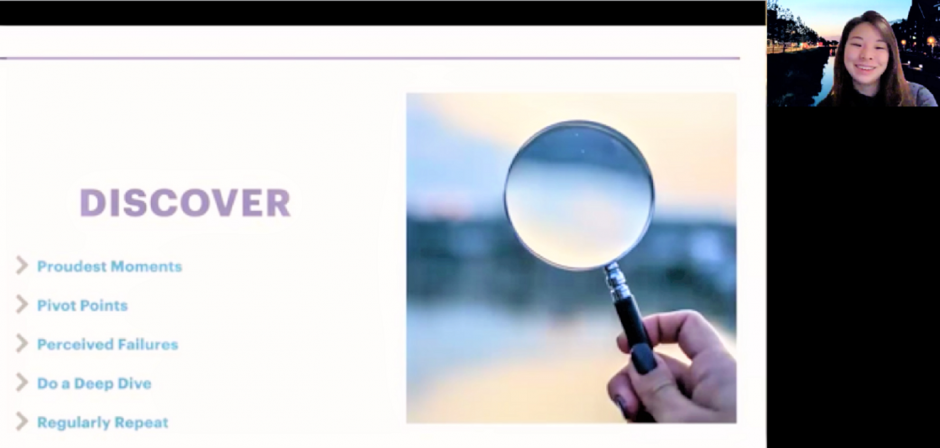 In 2013, the TOMODACHI Initiative in partnership with MetLife Japan launched the TOMODACHI MetLife Women's Leadership Program (TMWLP) to develop the next generation of global female leaders.
The program aims to equip women with 21st century leadership skills, self-confidence, and the network required to successfully navigate their leadership journey in an ever-changing world.
With the global pandemic, this year's program is shifting from face-to-face programming to an innovative virtual program. Maximizing digital technology, the participants will acquire skills and confidence to take on the world.
Through the 10 months of the program, the participants will take part in five virtual development training sessions. This year's program includes participants from Tokyo, Osaka, Sapporo, Fukuoka and Naha. The students are paired with female mid-career professionals as mentors to have one-on-one support and networking opportunities. A weeklong virtual U.S. Trip will take place in March to further develop leadership skills, expand networks and learn from global leaders. To conclude the program, the Annual Conference will be held either in-person or online to share lessons learned from the program and the participants to embark on the continued journey of growth.
At the end of the eighth year of the program, the TMWLP is expecting to engage 738 women (369 university students and 369 mentors) in total.
How to Apply
Please submit your application via email to your local TMWLP email address:
Tokyo Area: Submit applications to: TokyoTMWLP@usjapancouncil.org
Osaka Area: Submit applications to: KansaiTMWLP@usjapancouncil.org
Sapporo Area: Submit applications to: SapporoTMWLP@usjapancouncil.org
Fukuoka Area: Submit applications to: KyushuTMWLP@usjapancouncil.org
Naha Area: Submit applications to: OkinawaTMWLP@usjapancouncil.org
Application submission deadline is June 21, 2021.
DEADLINE EXTENDED!!! until 9AM Monday June 28
Mentees
 only in Sapporo and Naha
Mentors in all cities (Tokyo, Osaka, Sapporo, Fukuoka, Naha)
2021-2022 TMWLP Mentor (Professional) Application Form (Please download, save, fill out, and send back as a Word (DOC or DOCX) file. Note that all other file types, such as PDFs, will not be accepted.)
Accepted participants will be notified on or by August 13, 2021. For more information on the TMWLP, click here.
Eligibility & Selection Process
We look for candidates who are interested in networking with other women, advancing women in the workforce, and making a positive change in Japanese society.
Information for Mentees
Eligibility for Student Participants
Japanese citizen or hold permanent residence status
Female first, second, and third year undergraduate students attending universities in Japan
Intermediate speaking, reading, and writing English language skills (the program is conducted in English)
Have demonstrated interest in playing a leadership role in the future
Must be able to attend all leadership development sessions (online), the entire U.S. Trip (online), and the Annual Conference (in person in Tokyo or online)
Information for Mentors
Eligibility for Professional Participants
Japanese or U.S. citizen
Female mid-level professionals (5-9+ years experience preferred). Preferable to have leadership experiences, (experiences in managing teams or/and individual contribution as a leader are both welcome ), in various roles within an organization or industry.
Professional with overseas education/ work experience or start up business experience strongly encouraged to apply
Intermediate English ability (all program sessions will be conducted in English)
Open to all industries and sectors (including private, non-profit, government and academic)
Committed to developing the next generation of women leaders by serving as a mentor and meeting on a regular basis with your mentee outside of scheduled leadership development sessions
Must be able to attend program sessions 1, 2, 3 and 4 (online) and the Annual Conference (in person in Tokyo or online). Potential opportunity to join / observe Session 5 and US trip in March (TBC)
TMWLP Program Sessions
Program Dates: Note all dates are subject to change.
Tokyo:
Thursday, Sep. 16
Thursday, Oct. 21
Thursday, Nov. 11
Thursday, Dec. 9
Thursday, Feb. 10, 2022
Osaka:
Friday, Sep. 10
Friday, Oct. 8
Friday, Nov. 5
Friday, Dec. 3
Friday, Jan. 28, 2022
Fukuoka / Sapporo:
Friday, Sep. 17
Friday, Oct. 15
Friday, Nov. 12
Friday, Dec. 10
Friday, Feb. 4, 2022
Naha:
Friday, Sep. 24
Friday, Oct. 29
Friday, Nov. 19
Friday, Dec. 17
Friday, Feb. 18, 2022
March 16-22, 2022 (dates subject to change):
Virtual US trip 
May 21-22, 2022 (date subject to change):
Annual Conference
To be held either in-person or virtually