TOMODACHI Alumni Regional Framework Theme Event in Tohoku-Hokkaido Team B: Learning from Three Guests on Inner Beauty, Posture and Speaking to Confidently Express Yourself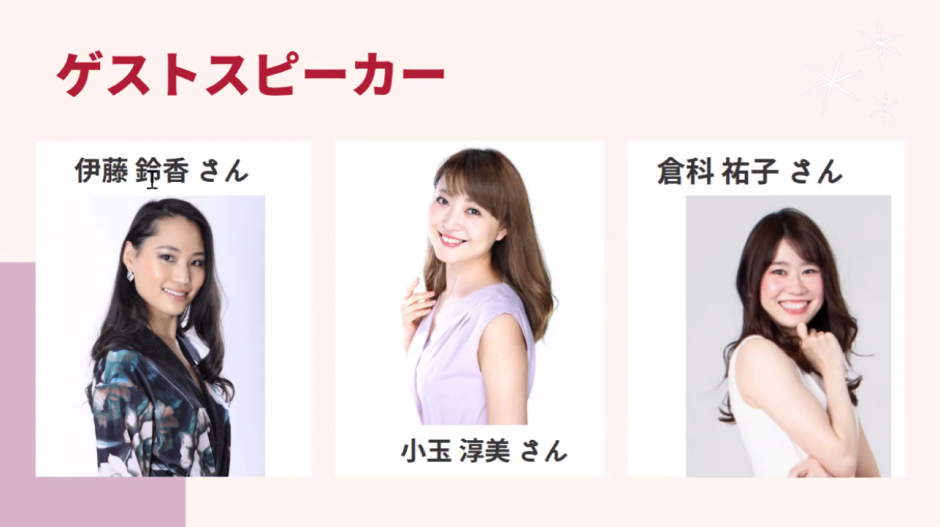 On December 6, 2020, the Tohoku-Hokkaido Region, Team B held its 2020 TOMODACHI Alumni Regional Framework Theme Event. The event, "Online Event: Take Your First Step" was organized by Hinako Owada, Regional Leader, and Kanako Ishikura, Regional Mentor, and was joined by 24 participants.
The goal of the event was to learn about good posture and speaking, the essence of expressing yourself, and to use the event as an opportunity to live confidently and authentially. Hinako Owada, Regional Leader, shared her experience interacting with people more confidently once she changed her posture and made slight adjustments to the way she spoke. She recognized the importance of this and decided to organize an event. She emphasized that the purpose of the event was not to learn to make others like you, but to express your own confidence and positively influence others with your life.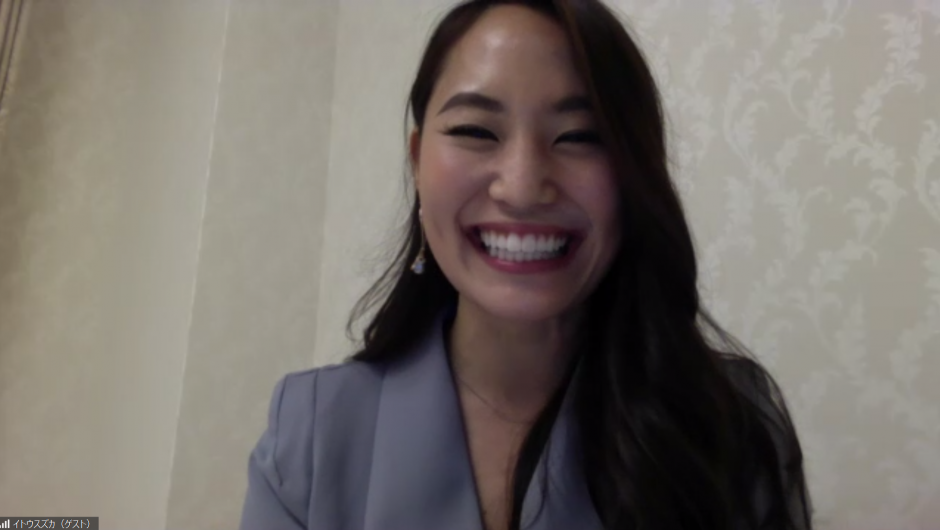 In the first part of the event, Suzuka Ito, current model and one of the final five contestans of Miss Universe 2018, joined the session titled "Let's Learn from Miss Universe! The Essence of Shining as You Are." Reflecting on her experience taking on the challenge of the Miss Universe pageant, Ms. Ito mentioned that people who are confident and have clear future goals shine from inside, and the first step to having confidence is to analyzing yourself.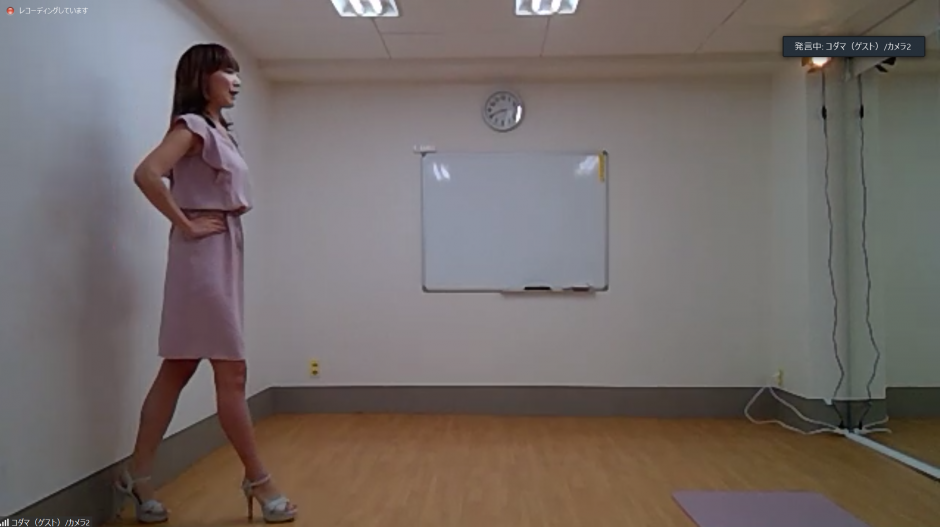 In the second part, Atsumi Kodama, a lecturer on runway walks, joined the session titled "Shine from Outside! A Lecture on the Posture of Runway Walks," where participants learned to gain confidence through good posture. The lecturer broadcasted her lecture from a studio in Tokyo via Zoom. The participants learned proper posture at their homes and did a runway walk with the lecturer.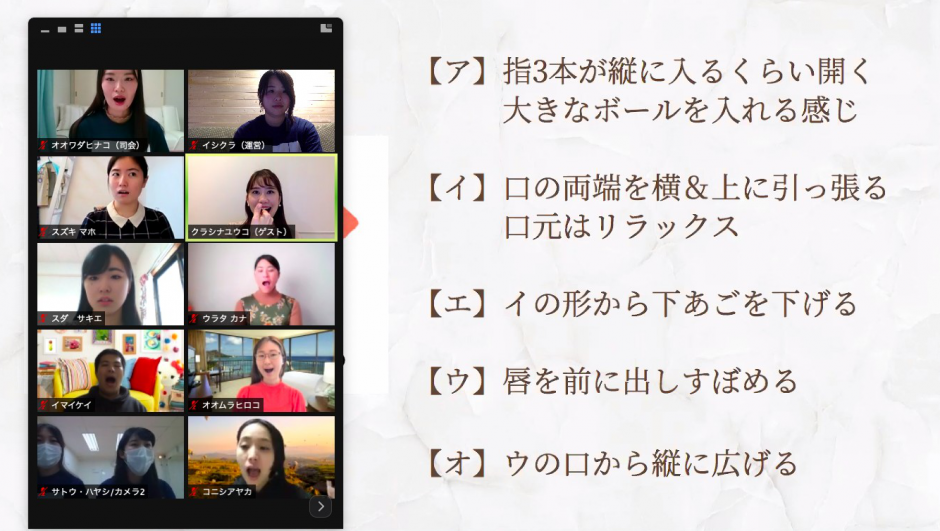 In the last part, Yuko Kurashina, a former flight attendant, joined the session titled "A Shortcut to Give a Good Impression! A Lecture on Speaking for Daily Life." She offered the participants some tips they can use in their daily lives such as how to deliver a message more clearly and how to give a good impression in an online meeting. This experience enhanced the participants' motivation to practice these tips regularly and integrate them into their daily lives.
Miwa Otahara, an alumna of the TOMODACHI Summer 2014 Softbank Leadership Program, commented, "What struck me the most about this event was the fact that beauty is developed from the inside. I see that the guests' smiles, voices and posture are the results of their daily aspiration and awareness. I want to grow more by refining my inner beauty."
The event was held as a part of the TOMODACHI Alumni Regional Framework, the TOMODACHI Generation Alumni Leadership Program supported by Prudential.