TOMODACHI High School Women Career Mentoring Program in Fukushima 2018 Step 4: Participants Share Lessons To Young Peers at KIKKAKE LIVE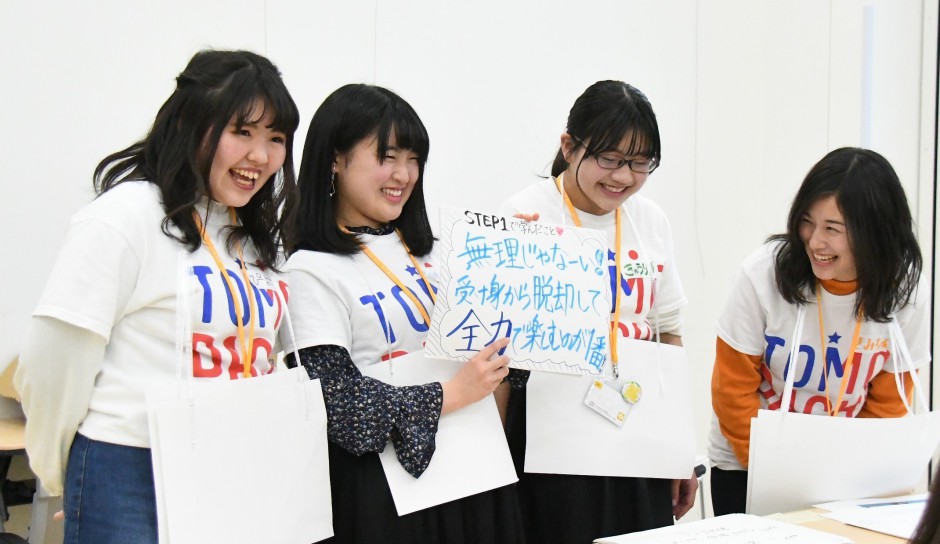 The TOMODACHI High School Women Career Mentoring Program in Fukushima 2018 supported by the TOMODACHI Combini Fund Step 4 took place in Iwaki, Fukushima Prefecture from February 2 to 3, 2019.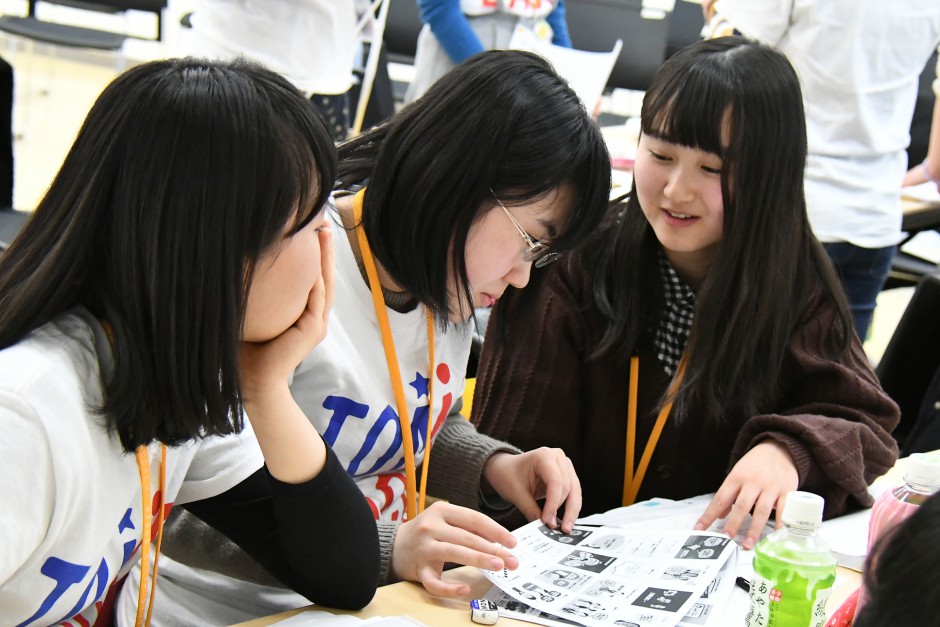 On the first day, the participants shared the lessons theylearned from STEPs 1 through 3 of the program, and. each team discussed what messages they hoped to present to female freshman high school students the next day. The participants also considered their future goals, to be included in those messages. The participants drew on their differing views, discussing how best to convey them, and proceeded with their preparation while from time to time , challenging one another with practical feedback.
On the second day, KIKKAKE LIVE ("An Opportunity to Make Oneself and Make a Future: LIVE") took place at Higashi Nippon International University's Kamata Campus, where the participants presented their half-a-year's worth of learning to female freshmen students. Information about the event was sent via social media, drawing 121 female freshman attendees.
Prior to the sophomore participants' presentations, mentors, university and vocational school students who are all TOMODACHI alumni (past program participants), held a session to share their "stories of challenge" from their high school days. Exchange students from the United States, Korea, and Grenada, and female employees from Toppan Printing Co., Ltd., Pasona Inc., and Family Mart Co. also told their own stories to the freshman and sophomore students.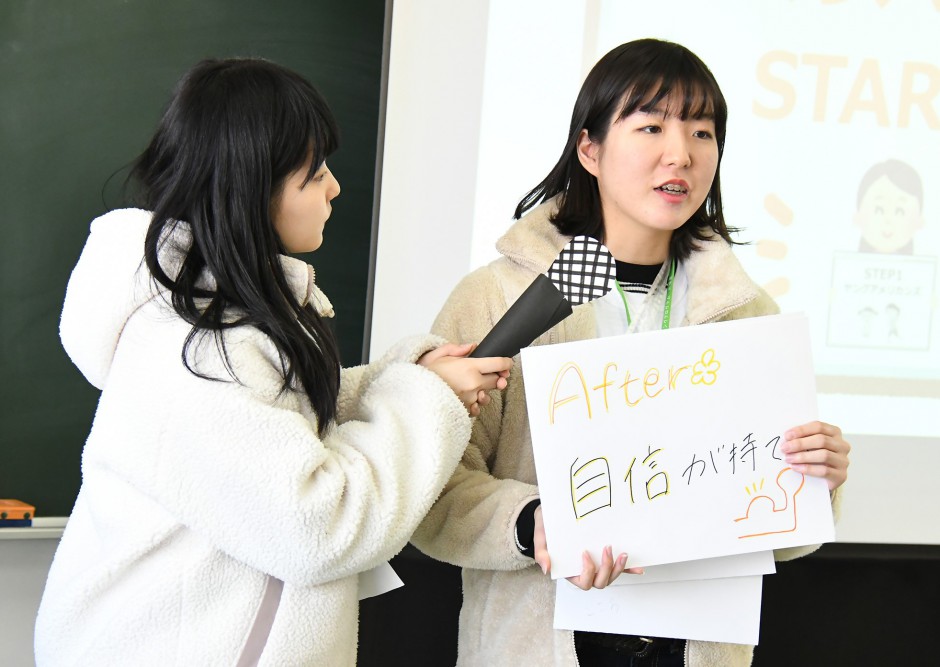 Each group incorporated skits, songs, dances, and quizzes into their presentations to help convey the insights they gained from the program, which included messages such as: "Change your own world!," "Having confidence in yourself creates a chance to change your perspective," and "Don't ever forget to challenge yourself." Finally, the freshman students shared what they learned from the sophomore students' presentations, including: "Don't give up right away; take action," "Express your opinions without fear of failure," and "Don't put pressure on yourself; ask for advice." Having seen their messages resonate with the freshman, the sophomore students were filled with a great sense of accomplishment.
Reflecting on the half-year program, one sophomore year participant shared, "I felt that my mind, which was feeble and frail before participating in this program, was getting stronger little by little."
This program is funded by the TOMODACHI Combini Fund, which is supported by FamilyMart Co., Ltd. and Lawson, Inc.