Students from Fukushima Prefecture Present New Sightseeing Branding Ideas at the Final Presentation of the Sixth TOMODACHI Fukushima "KaoLINK" Program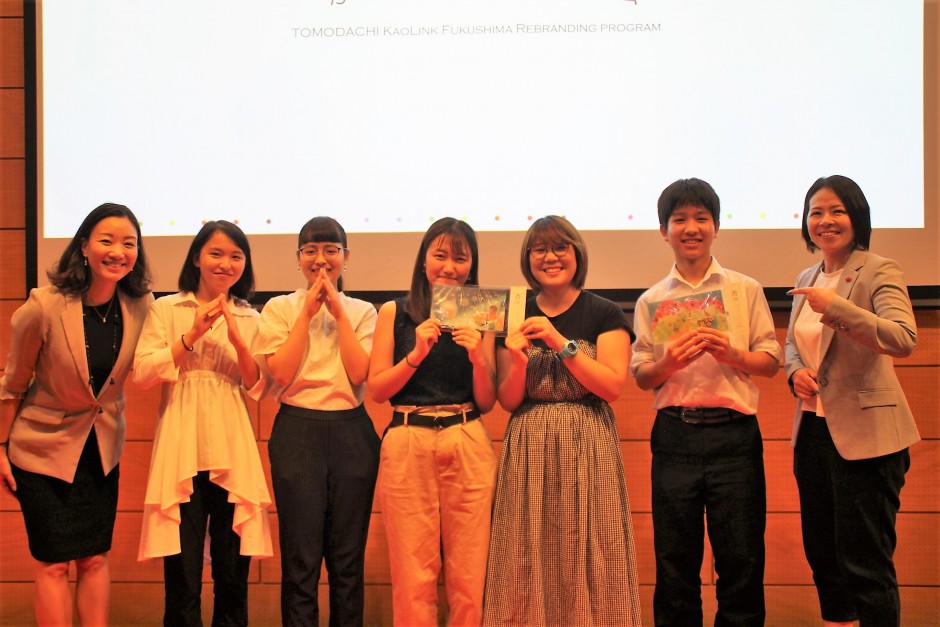 On August 24, 2018, the sixth TOMODACHI Fukushima "KaoLINK" Program Final Presentation was held at the Australian Embassy in Japan, with students from Fukushima Prefecture presenting "Fukushima's New Sightseeing Branding Ideas."
During the program, the students from Fukushima and professionals formed teams, and considered how they could create brand images for Fukushima using scent.
Over five sessions, approximately 30 high school and university students learned about the local communities' brand revitalization methods. The students contemplated Fukushima's sightseeing branding, inspired by hopes to "deliver the charms of Fukushima," or "sweep away the concerns about the quality of produce grown in the area following the nuclear disaster, without forgetting what occurred." During the sixth and final session, five team representatives, Nodoka Yokoyama, Mio Kakuchi, Daichi Seino, Honoka Oyama, and Yukina Tanji, presented "Fukushima's New Sightseeing Branding Ideas."
The students` sightseeing branding ideas for Fukushima also showcased the Nakayama Settsu Gekka Snow Festival, which takes place in Shimogo City in February, and Hanamiyama Park in Fukushima City, which they visited during the program. As presentation judges, Mayor Manabu Hoshi, Mayor of Shimogo City; Misako Nakazawa, Representative Director of CUISINE KINGDOM INC.; Yoshinobu Hoshino, Venture Creator; and Yumi Yoshikawa, Creative Director, provided feedback.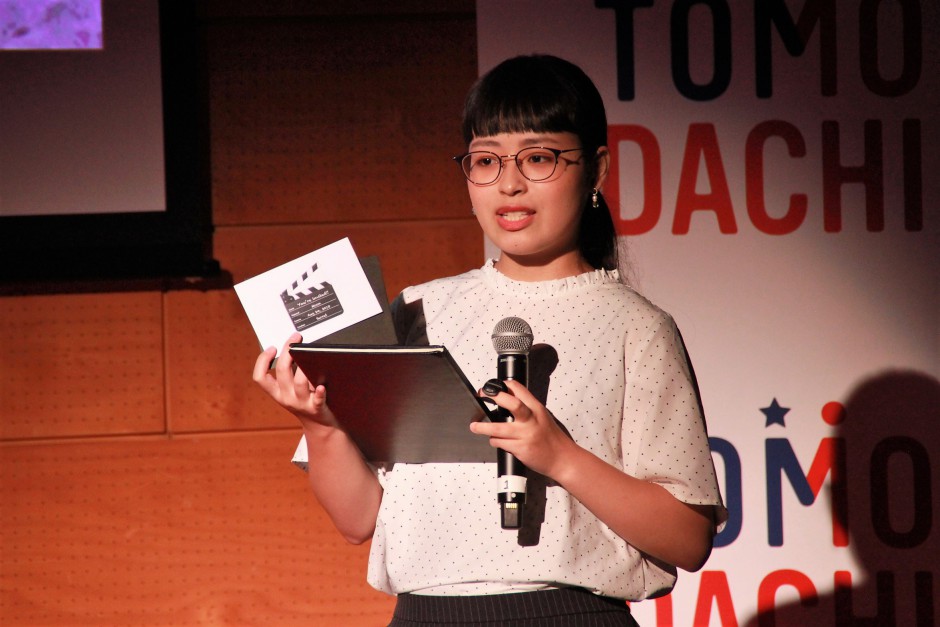 For her branding method, Nodoka Yokoyama suggested creating a movie featuring individual visitors as protagonists of the story. She also created invitation letters with different scents inspired by the mystical scenery of the Nakayama Settsu Gekka.
Daichi Seino presented an idea that stemmed from his experience visiting Hanamiyama Park. He proposed using the hashtag "a day without a smartphone" on SNS, to create more opportunities for modern high school students to be "face-to-face with themselves in nature."
The judges praised the presentations, and also gave pieces of advice, such as to further identify the target audiences of their ideas.
After the event, the attendees savored rice balls made from rice grown in Fukushima, and enjoyed souvenirs featuring the scents of Fukushima from Air Aroma Japan Co., Ltd. The attendees were able to fully enjoy Fukushima with all of their senses.
This program is supported by Air Aroma Japan Co., Ltd., and applications for next year`s program are scheduled to open in November 2018.