TOMODACHI Alumni Regional Framework: Regional Welcome Events Kick Off Across Japan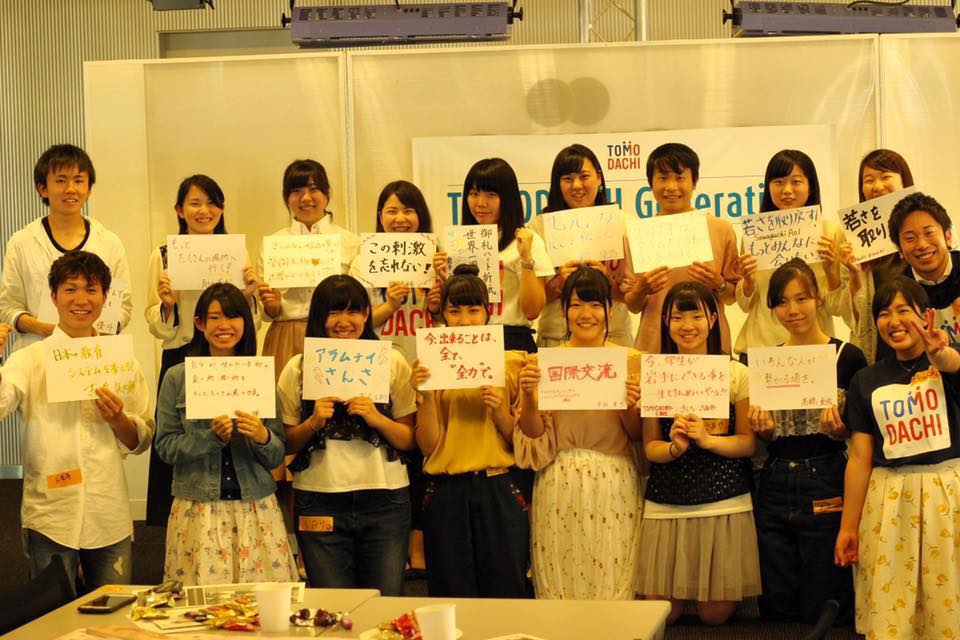 As part of the TOMODACHI Alumni Regional Framework, the Regional Welcome Events kicked off across Japan last month aimed at connecting and re-connecting TOMODACHI alumni in the region with one another, but also to welcome in new alumni into the community as each region continues to engage their growing alumni population under the four pillars of alumni empowerment.
Seven events took place in seven areas across Japan: Morioka, Sendai, Koriyama, Tokyo, Osaka, Fukuoka, and Ginowan City in Okinawa from May 20th to 27th 2017. These events were led by the Regional Leaders and Deputies with support from their Regional Mentors, and each team developed programming that fit the needs of their unique TOMODACHI alumni community in their region.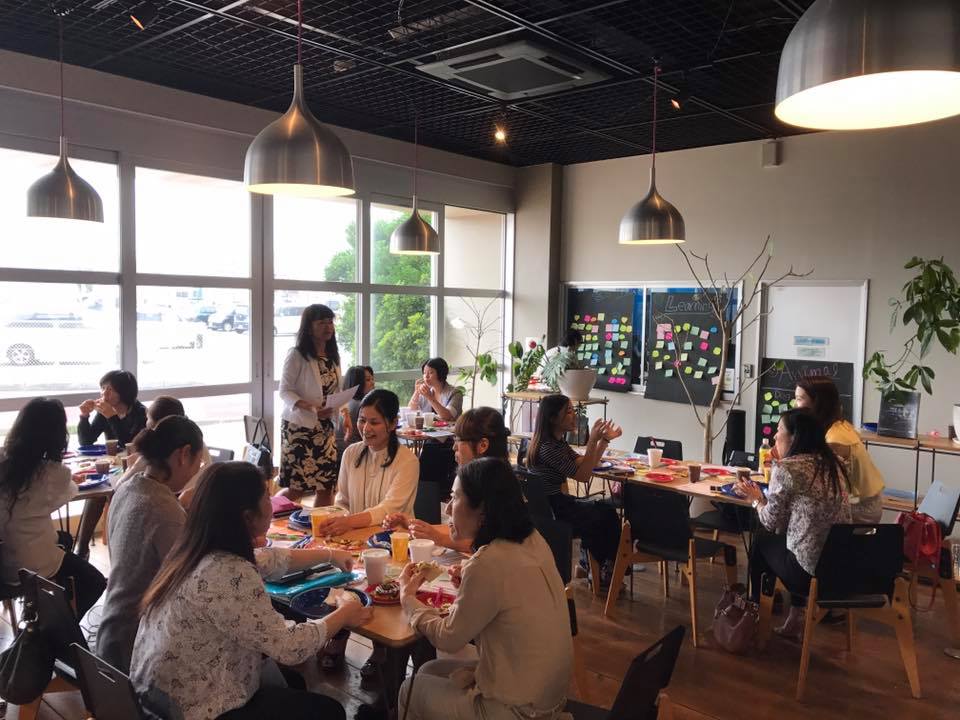 The Okinawa Region, led by Mai Kinjo and Hiroko Nakada with support from Mai Taira, welcomed a total of 25 participants representing six different TOMODACHI programs. Over 70% had joined a TOMODACHI alumni event for the first time, and the survey results showed that there was a 100% satisfaction rate. Through group activities that asked the participants about their passions, skills, and dream jobs, it helped break the ice to have genuine conversations that led to more "TOMO-ship" (coined by Mai Taira, Regional Mentor).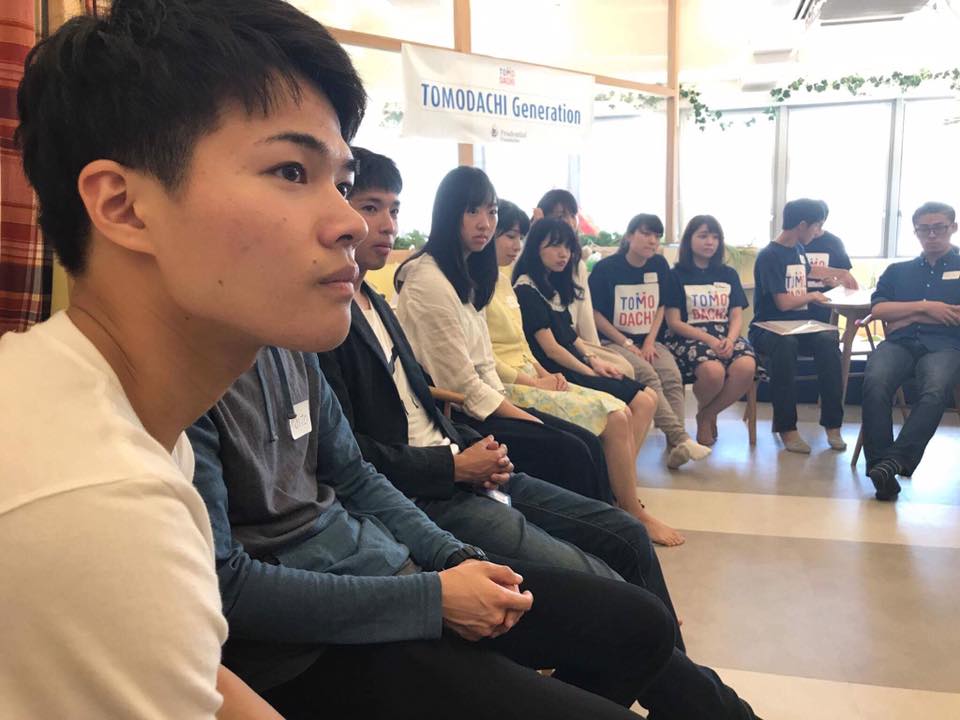 The three teams in the Kanto Region demonstrated great teamwork by working together to pull off one big event in Tokyo. The event was led by Shota Eda, Hayato Kimura, Naho Yamazaki, Ena Nakata, Yuka Iwabuchi, and Fumiya Otani with support by Steve Sakanashi, Ginger Vaughn, and Atsushi Suhara. They welcomed a total of 20 participants representing nine different TOMODACHI programs. According to their survey results, over 50% of the participants wanted to support other alumni and take further action within their communities. Workshops were conducted for each person to identify a role they could play within the community.
In the Tohoku-Hokkaido Region, three teams collaborated beautifully and had three different events with similar agendas with one slot in which they all connected to each other via skype to share their discussions and outcomes with alumni in other prefectures.
The Iwate Team, led by Momoka Sato with support from Kazunori Ishii, welcomed a total of 20 participants who represented seven different TOMODACHI programs. They broke up into smaller groups to discuss the charms and challenges of the region. Something that reverberated with all participants was a comment from one of the participants: "People tell me there is nothing in Iwate, but because there is nothing, we can create anything."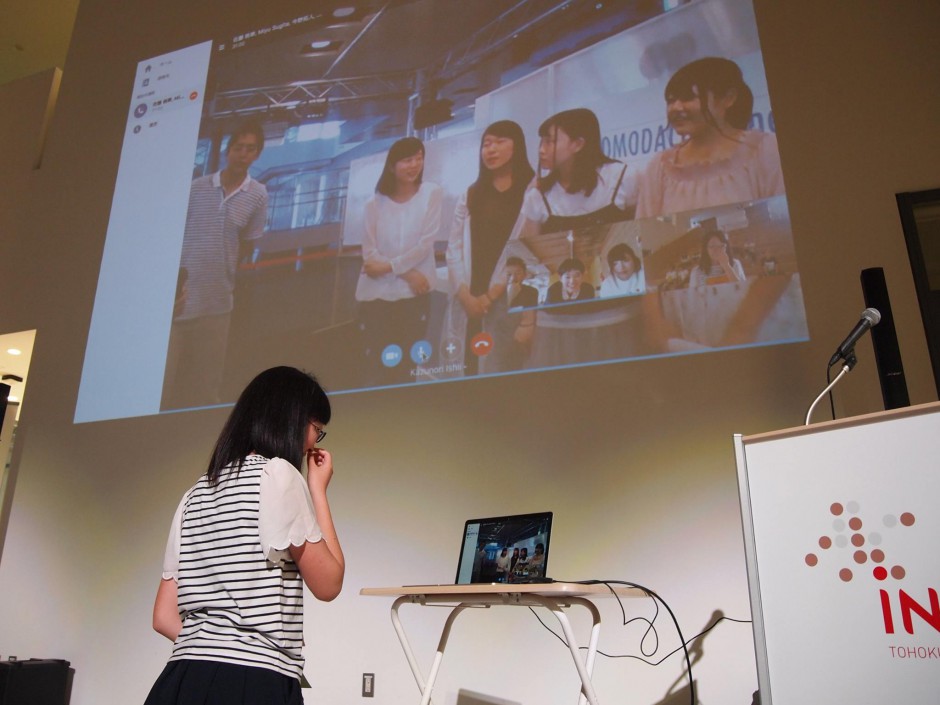 The Miyagi Team, led by Hikaru Sato, Miyu Sugita, and Hiroto Konno with support from Minori Kato, welcomed a total of 15 participants representing eleven different TOMODACHI programs. Through discussions, the team realized that there was a divide between those in the city versus the countryside, and vowed to create a program to further understand and connection between the two areas since only together is it the full Miyagi Prefecture.
The Fukushima Team, led by Yumeka Watanabe with support from Ryuta Kamikokuryo, welcomed alumni representing three different TOMODACHI programs. Fukushima is known to divide itself by three regions: hama, naka, aizu. The group discussed these differences and aimed to create the next event to bring all three regions closer together.
The Kansai Region, led by Koh Matsuki and Yuichi Fukunaga with support from Yuko Nakaoka, welcomed a total of 16 participants representing seven different TOMODACHI programs. Majority were college or graduate level students with about 25% being young professionals and 12.5% high school students. The goals were to connect and discuss what interests there are among the Kansai alumni community and what opportunities they might be able to create together, and found out that many were interested in opportunities related to career and skills-building through networking and featured topics of discussion.
The Kyushu Region, led by Kaito Manabe with support from Shotaro Kurata, welcomed a total of 11 participants who represented four different TOMODACHI programs. There was a good mix of young professionals and college and graduate level students, and they discussed the possibility of the next alumni program in the region related to education and awareness such as events geared towards study abroad, empowerment of sexual minorities, or a potential presentation tournament.
Thanks to these Regional Leaders, Deputies, and Mentors, there are now more opportunities for TOMODACHI Alumni residing in regions across Japan and a network to further engage and support an ever-growing, mutually-inspiring network of future leaders.