Thirty-Four University Students Participate in the 2nd TOMODACHI Daiwa House Student Leadership Conference Held in Dallas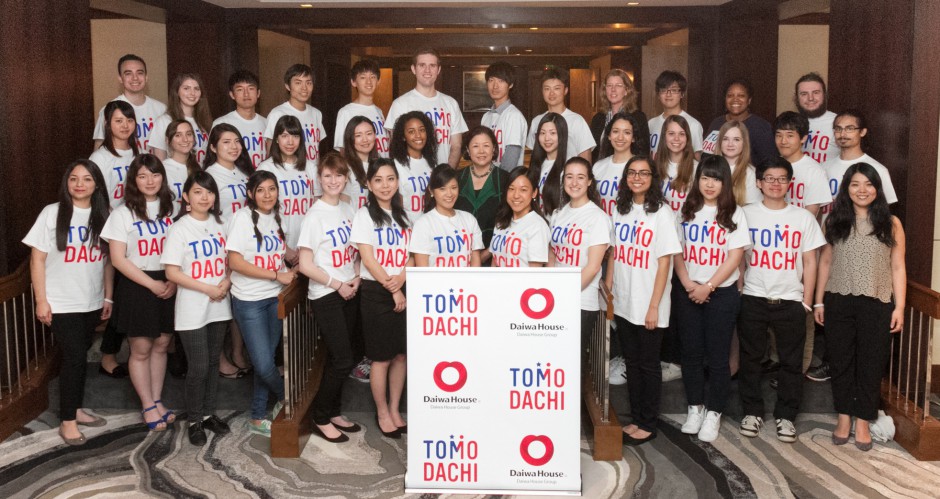 From April 8-10, 2016, the 2nd TOMODACHI Daiwa House Student Leadership Conference took place in Dallas, Texas. Following the success of the 1st Daiwa House Student Leadership Conference in Silicon Valley, California in 2015, this year's conference became the second Student Leadership Conference to be sponsored by Daiwa House Industry Co., Ltd.
A total of 34 students attending a college or university in Texas and Arkansas in the United States, including Japanese exchanges students who are interested in U.S.-Japan relations participated in the conference. This year's theme was '"U.S.-Japan Relations in the South: Transforming Communities for the Future" and students considered a broad range of issues under that umbrella from a leadership perspective, such as being part of a Japanese community in Texas, Japanese-American history, and the Great East Japan Earthquake.
After opening remarks from U.S.-Japan Council President Irene Hirano Inouye, the student participants were greeted by Daiwa House Texas Inc. President Takeshi Wakita and were offered words of encouragement by Consul-General Tetsuro Amano from the Consulate-General of Japan in Houston. The conference also included networking workshops, as well as a reception attended by professionals and leaders involved in U.S.-Japan relations from the Dallas area.