TOMODACHI Donation Boxes Now in FamilyMart Convenience Stores Throughout Japan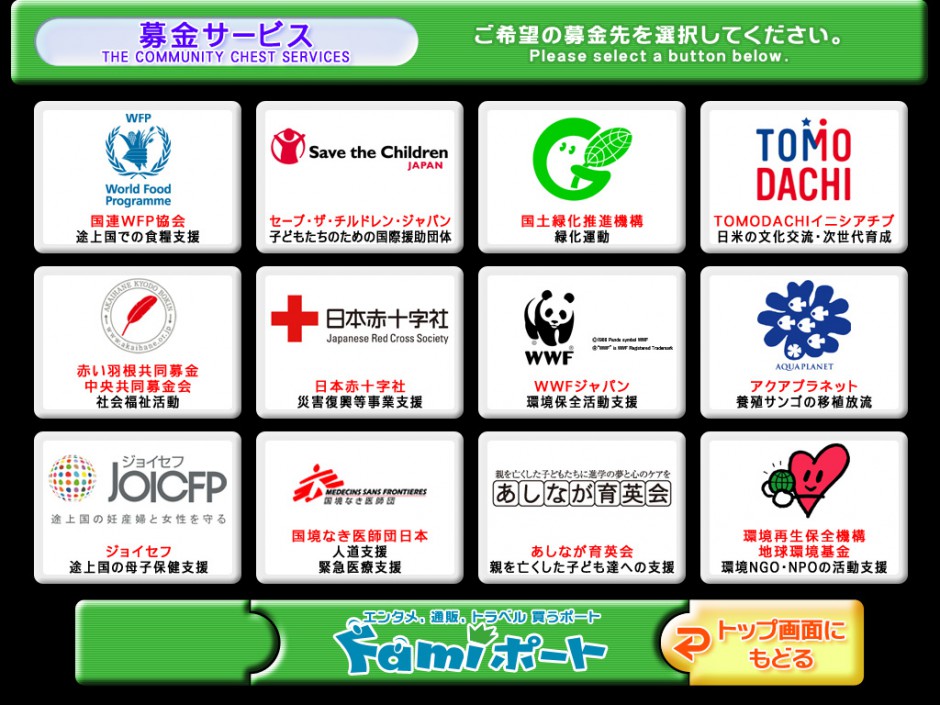 Starting September 1, 2013, FamilyMart began placing TOMODACHI donation boxes in FamilyMart convenience stores throughout Japan.
In addition to the donation boxes placed at each checkout line, donations can be made using the "Fami Port" touch panel screen.  TOMODACHI Donation boxes are also in every Lawson store throughout Japan.