Applications Open for the TOMODACHI MUFG International Exchange Program 2022 (online)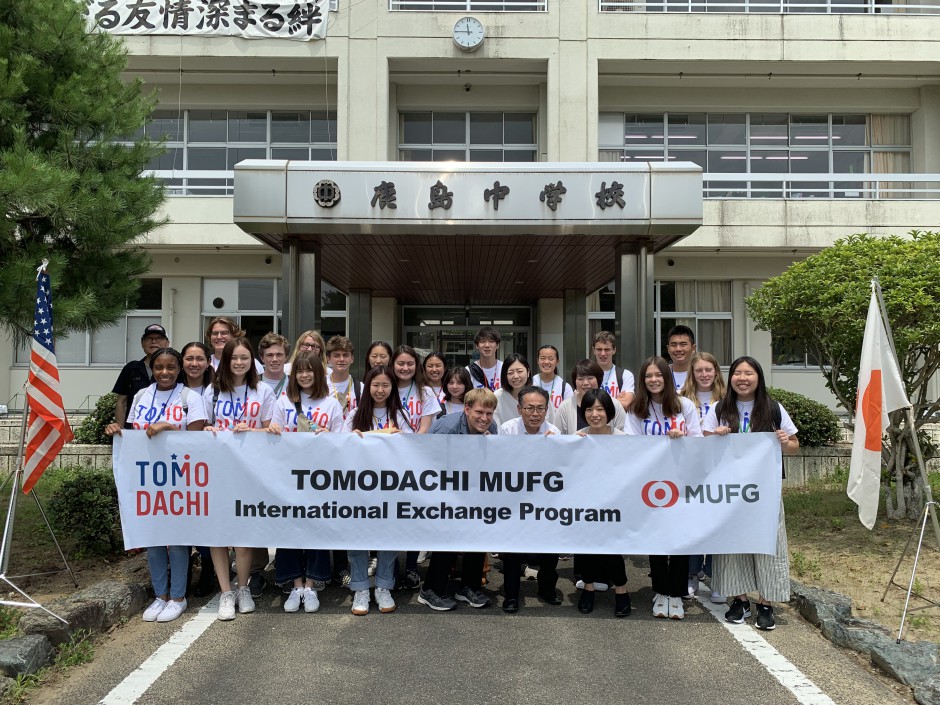 The TOMODACHI MUFG International Exchange Program is recruiting high school students in California! The program was established in 2012 with the goal of deepening the mutual understanding between the United States and Japan and investing in the next generation of leaders. 
For this year's online program, students enrolled in high schools in California will be eligible to participate. This 5-part program will take place over a course of roughly a month with one session a week on the weekends. During the program, the students will have opportunities to learn about Japanese society and culture, and leadership through this year's theme of resiliency. The program features opportunities to meet with Japanese people through interactions with local high school students.
Eligibility
Must be enrolled in a high school in California as a sophomore, junior or senior for the 2021-22 school year

Must be able to attend all the sessions of the program (schedule listed below)

Have demonstrated interest in cultural understanding, and gaining leadership skills

Be able to actively participate in the sessions, complete assignments, communicate with others, and present on their learnings on the final day

Have internet access/PC environment to participate in the online sessions
Program Schedule (Pacific Time):
July 8 at 5pm-6pm
July 15 at 5pm-7pm
July 22 at 5pm-7pm
July 29 at 5pm-7pm
August 5 at 5pm-7pm
*Attendance to all sessions is required.
Program Details:

This online program is consisted of five sessions:
Orientation

Resiliency & Leadership Session #1 (Session on Japanese Americans)

Resiliency & Leadership Session #2 (Stories from TOMODACHI Program Alumni)

Cultural Exchange Session with Japanese High School Students

Final Presentation
How to Apply
Two online forms need to be submitted:
Both forms need to be submitted by June 11, 2022 (US Time).