TOMODACHI Alumni Regional Framework Theme Event in Kanto Region, Team B: Summer Rolls, Fried Plantains, and Chicago-style Hotdogs on the Thanksgiving Table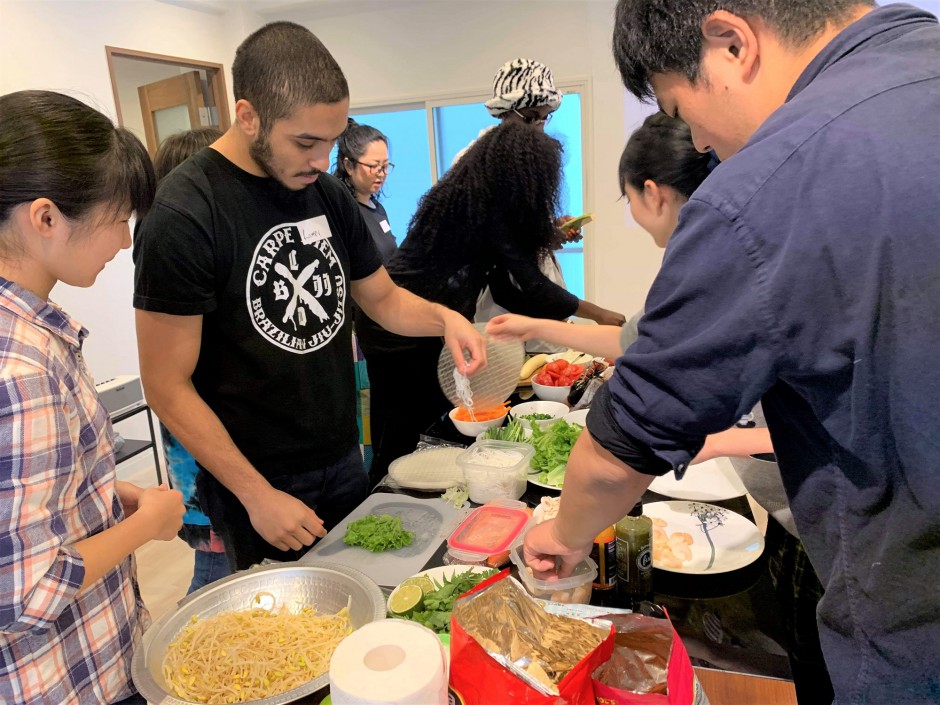 On November 23, 2019, a Global Thanksgiving Event was held in Shibuya, Tokyo with representation from the U.S. and the U.K. and roots in Vietnam, Puerto Rico, Senegal, Nigeria, Algeria, and Colombia. The event was organized by Regional Mentor Hiroko Hiraki and Regional Leader Kirari Miura as part of the TOMODACHI Alumni Regional Framework Theme Event for Kanto Region, Team B.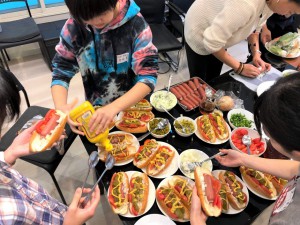 The theme of the event, understanding and accepting different cultures and values, was chosen in particular to give younger students — junior high and high school students — an opportunity to interact with international people from various backgrounds to increase their exposure to and interest in the world.
The United States celebrates Thanksgiving on the fourth Thursday of November every year in order to give thanks to family, friends, and others in their lives. To create an interactive event, the hosts asked attendees about their favorite cultural dishes and then prepared the ingredients so participants could make a variety of culinary delights together. Dishes included guacamole from Mexico, Chicago-style hot dogs, summer rolls and coffee from Vietnam, and fried plantains, eaten widely in the Caribbean and Africa. Cooking food together created an ice breaker to help the participants get to know one another better.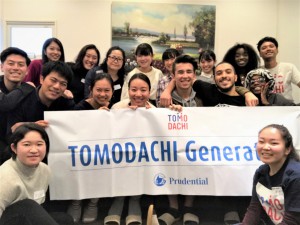 After a brief overview of TOMODACHI, the participants discussed cultural differences, including the types of food eaten, school extracurricular activities, wedding styles, and manners.
Regional Leader Kirari Miura is currently studying to become a wedding planner and was very curious about the styles of weddings around the world. One of the participants from Nigeria shared that in her country, weddings are different between tribes. Another attendee mentioned that in Vietnam, brides wear long red dresses similar to the styles found in China.
Kirari concluded the day by commenting how she "hoped more people would join the alumni program because it offers great opportunities for leadership."
The event was held as a part of the TOMODACHI Alumni Regional Framework, the TOMODACHI Generation Alumni Leadership Program supported by Prudential.