TOMODACHI-NAJAS Grassroots Exchange Program 2019 Kumamoto-San Antonio: Japanese Students Experience Cultural Exchanges in San Antonio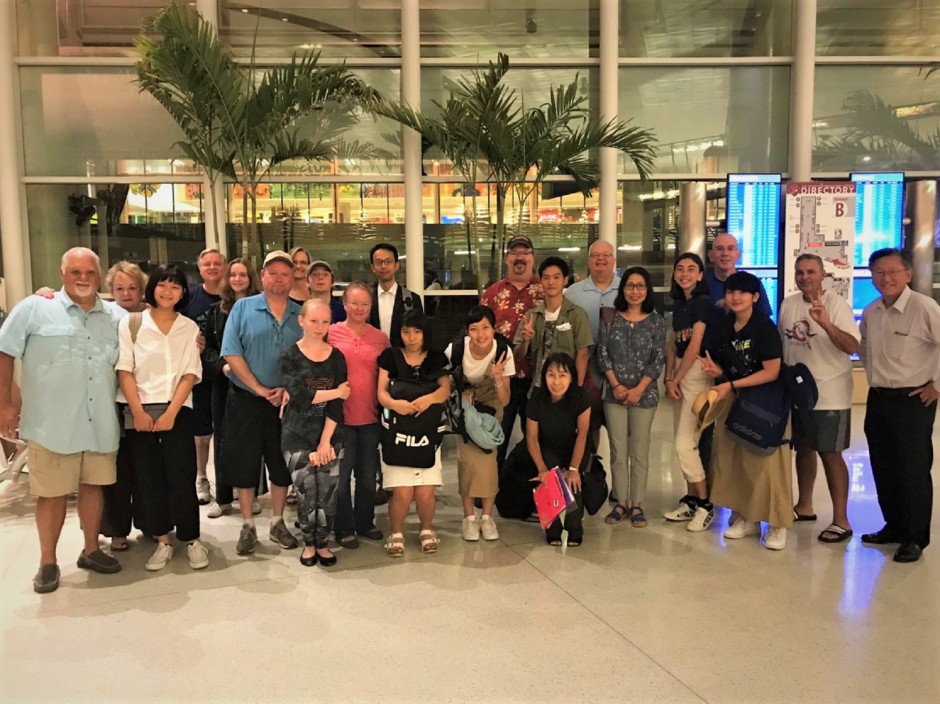 From August 5 to 14, 2019, five Kumamoto high school students visited San Antonio, Texas. Their ten-day trip was implemented by the National Association of Japan-America Societies as part of the TOMODACHI NAJAS Grassroots Exchange Program.
The participants were all from Kumamoto Kita High School, majoring in English. This was the third program focused on the friendship between the sister cities of Kumamoto and San Antonio, cultural exchange with the San Antonio community, and language exchange. It was also a great experience for the students to see the beautiful nature of Texas and enjoy delicious regional food.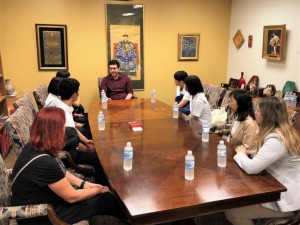 The program began with a warm welcome from the host families and Japan America Society of San Antonio (JASSA) members at San Antonio International Airport. The first activity saw participants meeting last year's program participants from San Antonio, visiting Churchill High School, greeting the principal, and talking with teachers who visited Kumamoto last year. One of the participants said, "American high school students are very energetic and can choose between many courses. I think this environment is just right for me."
Next, the participants visited the city hall of San Antonio, and learned about the history of San Antonio. They then visited Texas hill country sites such as Enchanted Rock, Hamilton Pool Reserve, and other beautiful sights in the area, experiencing the real wide-open nature of Texas.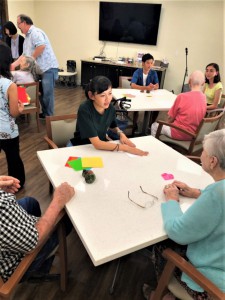 During the visit, participants took part in two community presentations at the JASSA general meeting and the high school in front of a large audience, where the students introduced Kumamoto City and Japanese culture. In addition, they visited a retirement home and sung Japanese songs and explained Japanese culture. After that, the students were separated into small groups to demonstrate some aspects of Japanese culture to the residents.
One of the participants said he wished he knew more vocabulary to better express himself and communicate. This experience motivated him to further study English and return to the U.S. in the future.
Thanks to the support of local host families, Churchill High School, and JASSA, the students had life-changing experiences that broadened their horizons and helped them become cultural ambassadors.