Register Now for the TOMODACHI Generation Summit 2019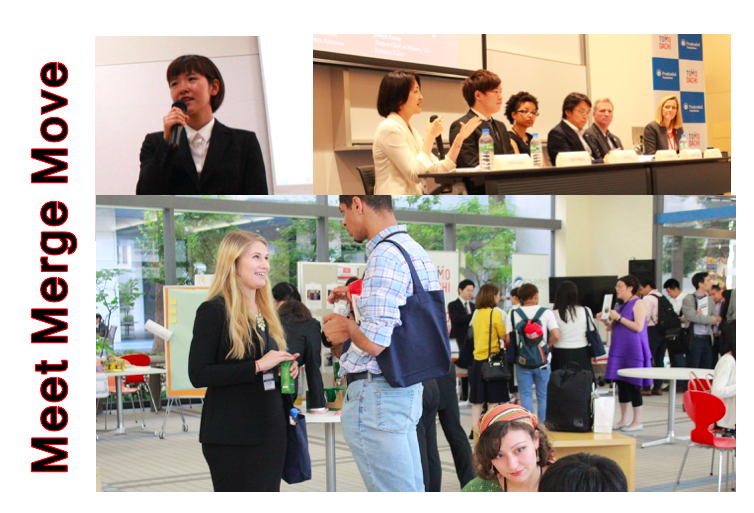 TOMODACHI Alumni are invited to attend the 2019 TOMODACHI Generation Summit in Tokyo on September 8, 2019.
This yearly event brings together all TOMODACHI Alumni from across different regions, both domestic and international, and from different industries and sectors – government, business, academia and nonprofit – to discuss the current status and future of U.S.-Japan relations and ways the next generation can prepare for and contribute to this future together, as well as to celebrate the impact of the TOMODACHI Initiative on our lives.
This Summit will be planned and executed by a core committee of seven alumni with engagement from various alumni as speakers, workshop facilitators, volunteers, and regional representatives; thus, the Summit is a signature program of the TOMODACHI Alumni Leadership Program created by alumni, for alumni.
The 2019 TOMODACHI Summit will be held at Showa Women's University with support from Temple University in Tokyo, Japan on September 8, 2019. More details will follow.
Objectives
Strengthen the TOMODACHI Identity & Alumni Network
・Empower the Next Generation by sharing motivational stories of impact by alumni
・Enhance personal & professional development through workshops and speeches
・Develop connections across generations and highlight the power of people-to-people relations
"Planting the SEEDs of leadership in the TOMODACHI Generation"
Theme

TOMODACHI Era: Climbing the Summit Together — How will YOU step into the new era? 
The year 2019 marked the beginning of the new Reiwa Era in Japan and with the upcoming Olympics and Paralympics to be held in Tokyo next year, this Summit aims to inspire each participant throughout the event and encourage them to take proactive steps in the new era and to look forward to post-2020 and beyond.
Topics
❖ Social Issues
➢ Diversity and Inclusion
➢ Gender Equality
➢ Social Entrepreneurship
➢ Tohoku Resilience
❖ Industries
➢ Education
➢ Hospitality & Tourism
➢ Technology
➢ Social Entrepreneurship & Philanthropy
❖ Soft Skills
➢ Leadership
➢ Confidence-Building
➢ Communication
➢ Self-Analysis
The Summit will contain exciting and inspirational sessions such as a Keynote Speaker on the future of US-Japan relations post-2030, TOMO Voices speeches from alumni, Industrial Insights panel discussions from professionals, and Interactive Workshops teaching soft skills in an engaging and memorable way. In order to align with our theme, each session will be planned so the participants will be able to learn, think, and engage proactively.
The TOMODACHI Generation Summit can be an amazing opportunity for alumni within the United States and Japan to come together as they will be the leaders to better the world in this new era. Let us all meet, merge, and move towards the next era together.
BASIC INFORMATION
Date: Sunday, September 8, 2019
Venue: Showa Women's University (map) in conjunction with Temple University (Tokyo, Japan)
Audience: Over 250 people
Language: English and Japanese
Age Range: 18-25 (high school students can apply to volunteer)
Entrance Fee: Free for TOMODACHI Alumni and students of Showa Women's University and Temple University Japan ; 1000JPY for non-alumni
Register here: https://tomosummit2019.peatix.com/
Registration Deadline: September 4, 2019 at 23:59
Tickets are limited so sign up now!
Questions?
Email us at tomosummit2019@usjapancouncil.org