The 9th U.S. Embassy – Keio SFC – TOMODACHI Entreprenership Seminar kicks off ; The Series of Pre-Seminars Will be Held at 20 locations Throughout Japan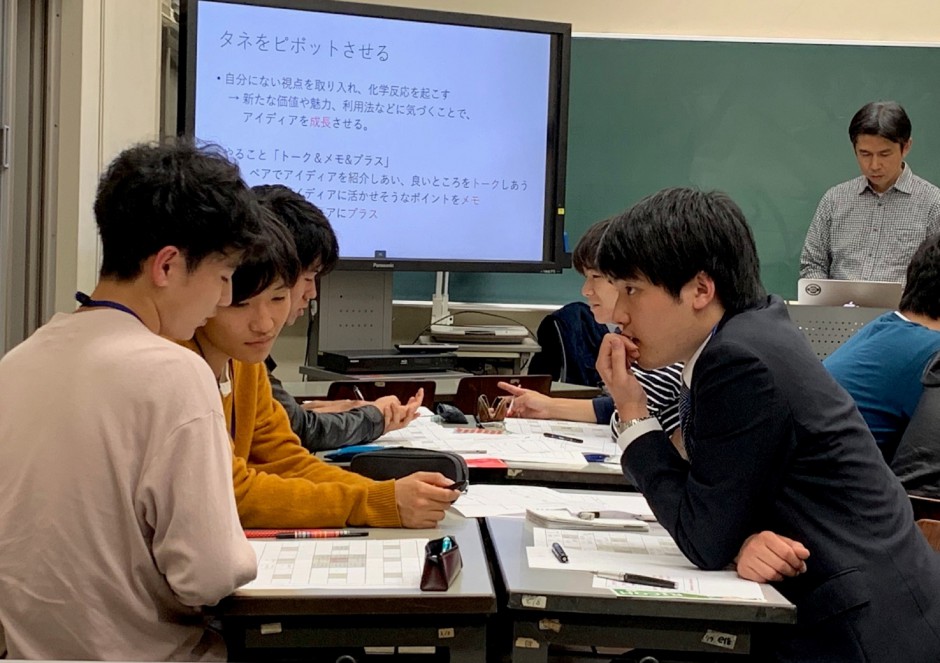 The pre-seminars for the 9th U.S. Embassy-Keio SFC-TOMODACHI Entrepreneurship Seminar kicked-off at Keio SFC on April 25, followed by pre-seminars in Ishikawa Prefecture on May 18, and Toyama Prefecture on May 19.
This ten-month program consists of pre-seminars that take place between April and July at approximately 20 locations throughout Japan; a camp seminar in August; a final session in November; and a concluding field study tour which sends the winning groups from the final session to Silicon Valley. The program is generously funded by the Boeing Company.
The pre-seminar held at Keio SFC included an "idea development workshop," the first step in learning how to come up with an idea. Often, university students do not understand how to use their interests and ideas to create real businesses and projects.
Under the theme "Dreams and Fun Campus Life," participants learned the skills for turning their business ideas into reality, and engaged in deep thought and shared their ideas with other participants. One participant said, "The other participants gave me many ideas that I hadn't thought of and inspired me." Another participant commented, "It was an interesting workshop that allowed me to work with other participants to share and combine our ideas to create completely new ideas." Thanks to this experience, many participants became interested in the main seminar in August, during which they will further develop the ideas made during the pre-seminars.
The remaining pre-seminars are scheduled to take place in following prefectures: Kagawa, Okayama, Kanagawa, Saga, Hokkaido (Hakodate and Sapporo), Niigata, Tokyo, and Miyagi. Click the following links to sign up for the pre-seminars happening in June:
Click the following links to sign up for the pre-seminars happening in June:
The following pre-seminars are scheduled in July;
-Nigata- Monday, July 3
-Tokyo-Thursday, July 4
-Miyagi-Sunday, July 14
For more information and details: letsgo@keiosfc-tomodachi.com