Trainees Selected for the TOMODACHI Disability Leadership Program in America 2018, Start Training in Boston, Massachusetts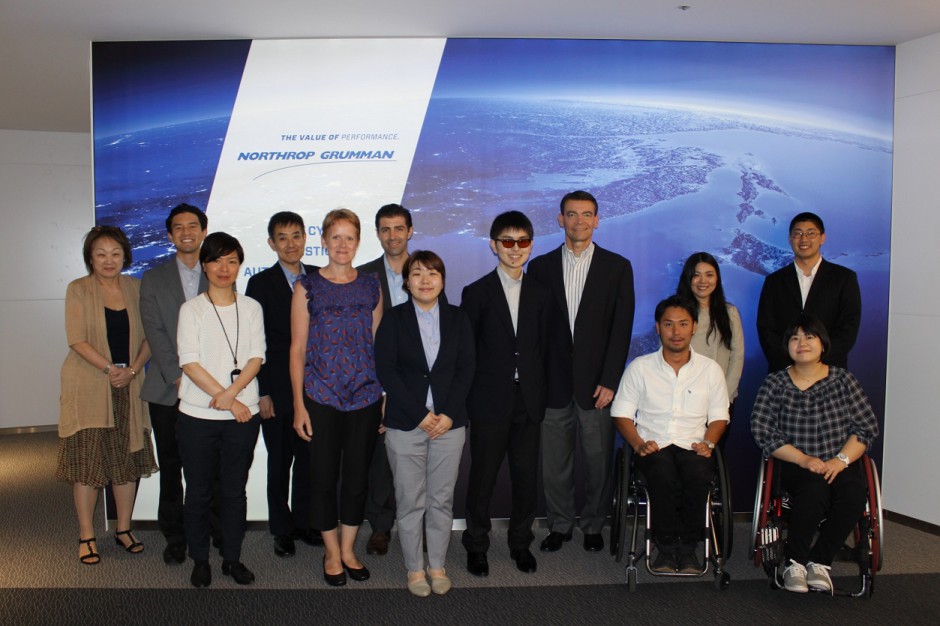 The TOMODACHI Disability Leadership Program in America was established to help young Japanese people with disabilities become stronger and more confident leaders of the next generation. This year, after a rigorous selection process, the following three trainees were chosen to participate in this intensive four-month leadership and advocacy training that takes place in Boston, Massachusetts from August to November 2018.
Prior to their trip to the U.S., the trainees visited Northrop Grumman Japan with Haruna Sakai, an Alumni of the TOMODACHI Disability Leadership Program in America 2017, and shared their goals for their experience in Boston. The trainees met with Stan Crow, Chief Executive, and staff members of Northrop Grumman Japan, receiving words of encouragement.
Kana Takahashi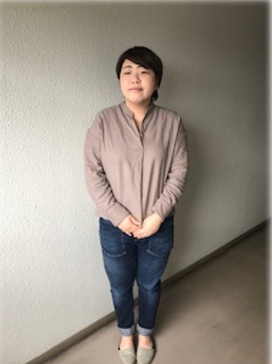 Kana was born with a visual impairment and raised in Fukuoka. She attended a mainstream elementary and high school. She spent her junior high school years at a school for the blind. From early on and based on her own experience, Kana has been interested in disability and inclusion, particularly in school. This interest motivated her to pursue child development studies at Fukuoka Jo-Gakuinn University. After graduating in 2014, Kana moved to Canada for one-and-a-half years, where she worked at a day care program, learning about Canadian policies and practices related to inclusion of children with disabilities. After completing her work experience in Canada, Kana returned to Fukuoka. She is now working at IKEA while figuring out the next steps in her career. Her work experience in Canada motivated Kana to apply to our TOMODACHI Disability Leadership Program. Through the program, she hopes to expand her knowledge about early childhood development, disability, and inclusion in a cross-national and cross-cultural context. As a 2018 TOMODACHI Trainee, Kana wants to learn about inclusion in early intervention in the United States. She is particularly interested in how to teach young children with disabilities to advocate for themselves. She wants to share what she learns and experiences in Boston with educators, parents of children with disabilities, and disability advocates in Japan. Kana also wants to improve her own advocacy skills and apply them toward a career in inclusive education.
Keiji Oka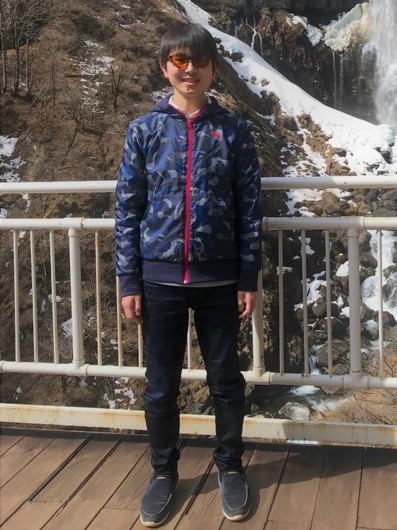 Born and raised in Hiroshima, Keiji is a second-year student at the International Christian University in Tokyo, where he is studying journalism and economics. As a student writer for the university media club, Keiji has gained critical thinking and writing skills that he would like to hone during his training in Boston, while also learning about disability and inclusion in the United States. Prior to entering university, Keiji attended Nagisa High School in Hiroshima, where he was the only student with a disability. This experience, together with the encouragement and support of his parents, helped him advocate for his needs and request accommodations. Reflecting on his time in school, Keiji said that he learned to educate others about disability issues from an early age. As a person with visual impairment, Keiji experienced first-hand the barriers that students with disabilities still face in schools and in Japanese society. He wants to pursue a career in international journalism, using media to raise disability awareness and to eliminate stigma and prejudice against people with disabilities and other minorities across countries and cultures. As a 2018 TOMODACHI Trainee, Keiji is looking to learn about disability, diversity, and inclusion in the United States, and how to report on these issues in a sensible and ethical manner. He intends to publish an article about what he learns and experiences during his fellowship in his university newsletter and elsewhere.
Tomoshige Kabetani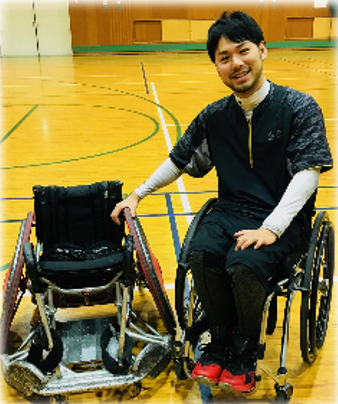 Tomoshige Kabetani is a dentist by training, and currently pursuing his (research-based) doctorate at the Osaka University Graduate School of Dentistry. In 2012, Tomoshige travelled to Cambodia as a medical staff volunteer to provide dental treatment to refugees. During that time, an accident injured his spinal cord. Since then, Tomoshige has been adjusting to his new life and identity as a wheelchair user. Tomoshige has extensive disability leadership experience at a personal and professional level. As a medical professional with a disability, he has facilitated workshops on disability and universal design in dental healthcare practices for graduate students, faculty, and staff at his institution. Tomoshige also participated in the development and testing of a mobile phone application to increase social inclusion for people with disabilities. This project was a collaborative effort of Osaka University and a local (telecommunication) company. Outside of his studies, Tomoshige is a passionate and accomplished wheelchair rugby player, serving as the captain and trainer of a local wheelchair rugby team called HEAT. As an athlete with a disability, Tomoshige is dedicated to raising awareness of disability and inclusion in sports. He frequently visits local elementary schools, where he talks to children about these issues and introduces them to the sport of wheelchair rugby. Tomoshige has been training hard toward his goal of qualifying for the 2020 Paralympics in Tokyo. As a 2018 TOMODACHI Trainee, Tomoshige is interested in learning about inclusive sports in the United States and, if possible, connecting with a local wheelchair rugby team. He is equally interested in social and medical service systems for people with disabilities in the United States and how these compare to those in Japan.
This program is made possible by the generous support from Northrop Grumman Corporation.