Six American High School Students from Chicago visit Japan for the 2018 Chicago-Tagajo TOMODACHI Exchange Program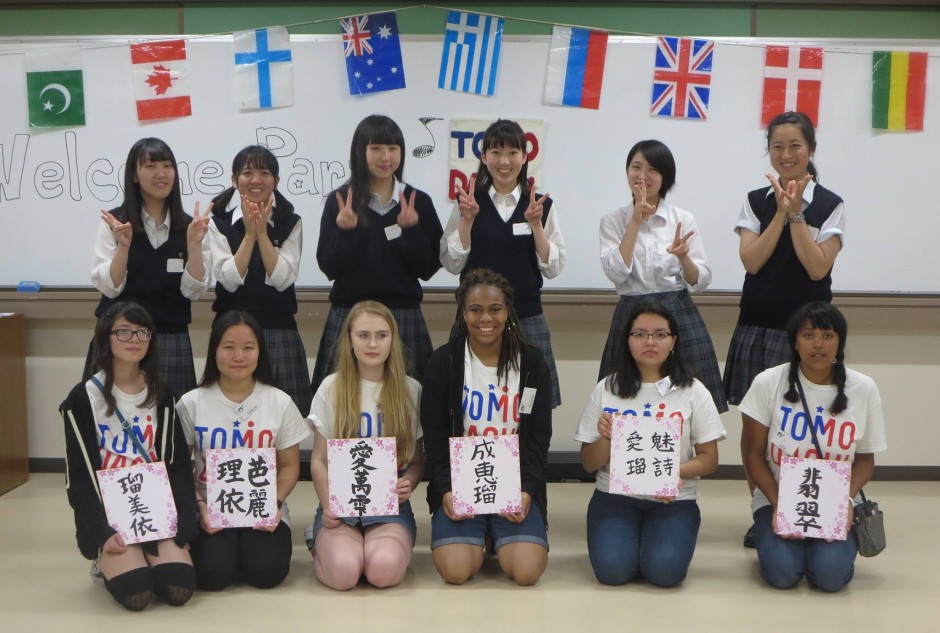 As part of the TOMODAHI NAJAS Grassroots Exchange Program, 2018 Chicago-Tagajo TOMODACHI Exchange Program was held, six Lane Tech High School students of Chicago, Illinois, and their two chaperones had the opportunity to visit Tagajo, Miyagi Prefecture from June 23-30, 2018. After arriving in Japan, each of the students spent the following day meeting their host families and shadowing morning classes with a paired Tagajo student. After being educated on Tagajo High School's educational policies and disaster control by the principal, Mr. Sasaki, students toured areas affected by the Great East Japan Earthquake.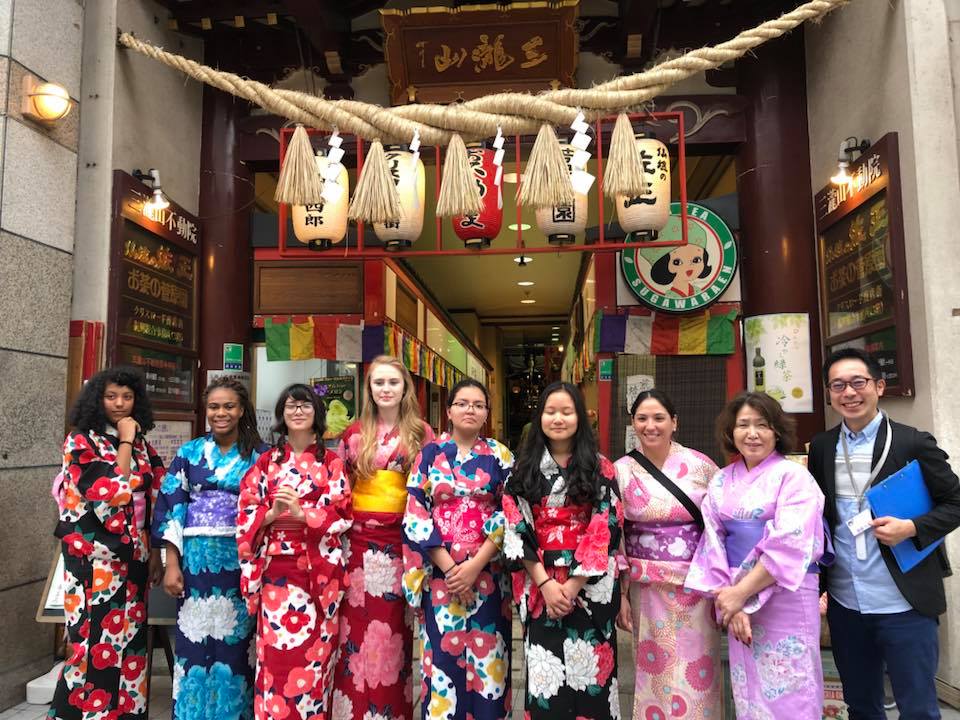 In addition to experiencing the daily life of a Japanese high school student, and typical home life, the Lane Tech students had the opportunity to explore the traditional sides of Japanese culture by wearing traditional Kimonos and getting Japanese-design manicures. After attending a lecture at Tohoku University, the students went to the Miyagi Prefectural Government Office, where they met Mr. Yoshiyuki Takasago, Director of International Commerce and Tourism. Mr. Takasago was kind enough to educate the students about Miyagi's prefectural administration, as well as disaster control.
On a visit to the Tagajo City Office the following day, the students had the wonderful chance to meet Mayor Kikuchi and, after presenting their gratitude through a letter written by Lane Tech High School, received many precious souvenirs. The students later went to the Iris Festival hosted by Tagajo City, and strolled through the beautiful iris garden that the city boasts as one of its most beautiful features. The students became quite familiar with the Tohoku region after visiting the Tohoku History Museum, the Golden Hall of Chuson-ji Temple, and the Genbikei River Gorge, all of which were abundant with nature and traditional history.
The day concluded with a farewell party at the Tagajo City community center, where students were able to test their improved Japanese skills by giving presentations about their trip.
Perhaps the greatest highlight of the Lane Tech students' exchange in Japan was staying with Japanese host families and learning the value of friendship and compassion that transcend differences in culture. Nyhriel Smith, one of the participants in the exchange, said her "most precious memories" were those spent with her host family, commenting, "through living with my host family I feel like I came back more compassionate as a person." In words that expressed the gratitude common amongst the Lane Tech students, Amanda Wolski reflected that, "I learned new values and cultural/societal standards that I did not know of before. This new-found knowledge has sculpted me into the person I am today, and changed me for the better in numerous, positive ways."
This program was funded­ by TOMODACHI's Fund for Exchanges through generous contributions from Toyota Motor Corporation, Mitsubishi Corporation, and Hitachi, Ltd.