Alumni Meet with Ambassador William F. Hagerty at the 13th U.S.-Japan Council Business Advisory Board Meeting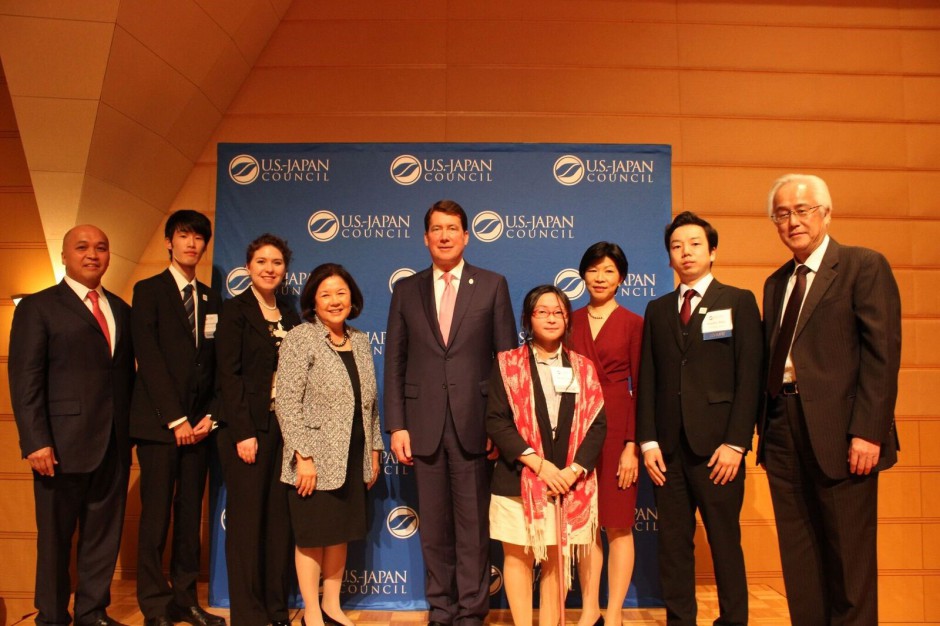 March 14th 2018, four alumni from different programs attended an exclusive meeting with special guest U.S. Ambassador to Japan William F. Hagerty and Kathy Matsui, Chair of the U.S-Japan Council (Japan) Board of Councilors and Vice-Chair of Goldman Sachs Japan Co., Ltd. This was the 13th U.S.-Japan Council Business Advisory Board (USJC BAB) Meeting and was held in Tokyo at the Tokyo American Club and was attended by over 70 guests including four TOMODACHI Alumni and prominent business executives.
Prior to the keynote speech, Scott Sato, Board of Director of the U.S.-Japan Council made opening remarks. Masaaki Tanaka, Vice Chair of the USJC Board of Councilors who leads the USJC Business Advisory Board welcomed the leaders in attendance. USJC President Irene Hirano Inouye provided updates and acknowledged the TOMODACHI young leaders in attendance.
During the speech Ambassador Hagerty spoke about various topics such as politics, economics, military, education, and women empowerment, based on the U.S.-Japan relationship. He also talked about TOMODACHI, saying that the U.S. Embassy had three main priorities – security, economy, and people-to-people diplomacy and that TOMODACHI was one of the main programs that is helping to create these bonds to make the relationship work. He mentioned his predecessor saying, "John Roos had explained it to me but when I met the students, that's when I got it."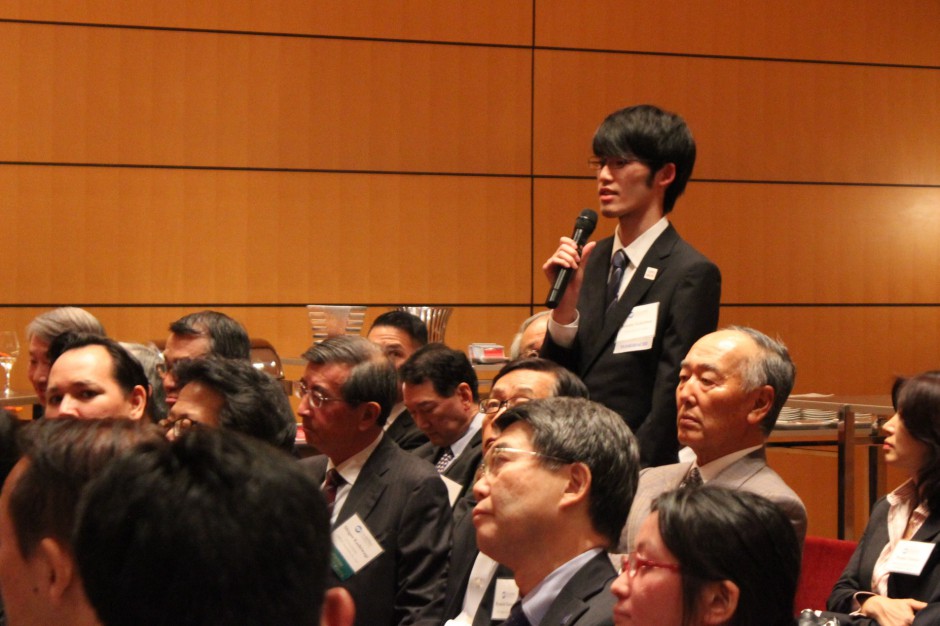 During the Q&A session, Kazuki Kokubun, TOMODACHI Alumnus from Fukushima Prefecture, asked the final question: "Now that it has been seven years after the 3.11 disasters, how does the United States plan to continue to support or collaborate with the Tohoku Region in the future?" to which Ambassador Hagerty responded that he was going up to Fukushima that following Friday and that he looks forward to having first-hand knowledge of the current needs through the visit and that he hopes that will be more progress in the region.
After the speeches,alumni had an opportunity to network with other business leaders in Japan; all with extensive experience working in both the United States and Japan.
Tomomi Takata, Alumna of the TOMODACHI Disability Leadership Program in America, commented: "Programs organized by the U.S.-Japan Council and TOMODACHI support and create many important bridges between the United States and Japan, and it is wonderful that they create opportunities for youth to grow themselves and experience their leadership in the U.S. and Japan. As an alumna of the TOMODACHI program, I will keep sharing my experiences to contribute to this community."