TOMODACHI Award Winners Travel to Silicon Valley to Present Their Business Plans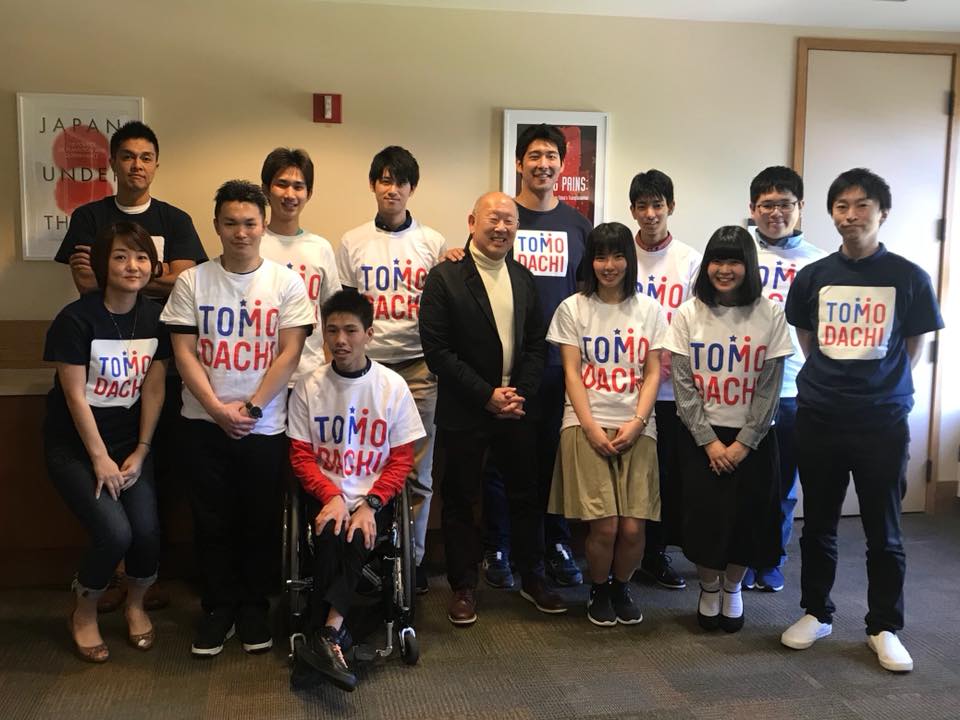 From March 26th to 29th, 2018 the winning four teams of the TOMODACHI Social Entrepreneurship Award from the Campus Venture Grand Prix Competition 2017 traveled to Silicon Valley for a study tour. The winning startups included a soccer training platform that creates equal sports education for all (Tsukuba University), an animal voice AI system that enables farmers to monitor animal health (Kagawa University), an online grief care platform that helps people open their hearts amidst grief (Hokkai Gakuen University), and an online service for disabled people in Japan that dramatically reduces travel burdens (Miyazaki University).
The tour aimed at leveling up the top student startups in Japan by coordinating pitch meetings with founders and investors in Silicon Valley. Students, many of whom had never been to America, were required to prepare a 5-minute pitch in English and field questions at each meeting. While some teams initially struggled with this new challenge, by the end of the trip, each team was able to confidently pitch their business in English.
During the 3-day tour, students had a rapid itinerary that consisted of 10 official pitch meetings and additional dinner engagements, where they networked and shared about their startups. One of those dinners was hosted by Silicon Valley alumni of the TOMODACHI Emerging Leaders Program. Another was hosted by members of Startup Embassy, a community that helps foreign entrepreneurs get started in Silicon Valley.
One of the students was particularly inspired by a meeting, and shared, "Visiting Draper Nexus was the most impressive meeting for me. I was very impressed by her presentation about the real situation about Startup and the difference between Japan and the U.S. After I heard her talking, I got interested in starting new things and learning more about IT technology or innovation…Now I have a new goal to explain my business plan and get feedback about 100 times, such as Skype or Facebook to get investment that she told us, then I believe I can be confidence to start that."
Having returned from their study tour, all eight students are focused on advancing their startups, equipped with a bigger vision and greater clarity around how they must execute in order to impact society.
We would like to express our sincere appreciation for JTB Corporation for partially contributing air tickets to the participants.