Applications Open for the TOMODACHI Daiwa House Student Leadership Conference VI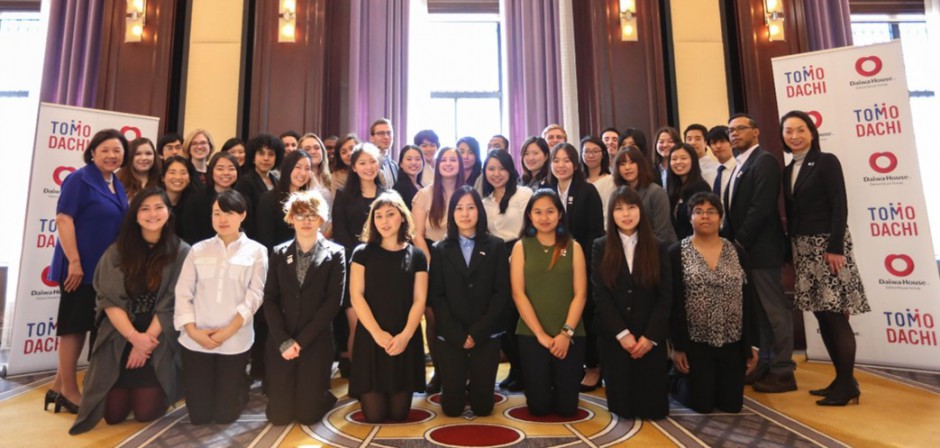 TOMODACHI Daiwa House Student Leadership Conference VI will take place in Los Angeles, California from April 5 – 8, 2018 with the theme "U.S.-Japan Business and Community Partnerships: Practical Insights for Tomorrow's Global Leaders".
This regional conference brings together students with personal, academic and/or professional interests in U.S.-Japan relations. This four-day conference focuses on broadening participants' understanding of U.S.-Japan relations, sharing leadership lessons, and imparting skills to help prepare them for global careers. In trainings and workshops, students will build cross-cultural networking skills and explore leadership values, learn about career opportunities from leaders representing a variety of sectors, and meet like-minded peers from the West Coast and Hawaii.
Eligibility: Attendees must be American or Japanese undergraduate/graduate students attending a college/university in and around major west coast cities (Seattle, Portland, Los Angeles) and the islands of Hawaii (Honolulu and Hilo)
For more information on how to apply, click here.
Application Deadline: March 4, 2018, 11:59 Pacific Standard Time