TOMODACHI Initiative Announces Enhanced Partnerships at Reception Hosted by Ambassador Hagerty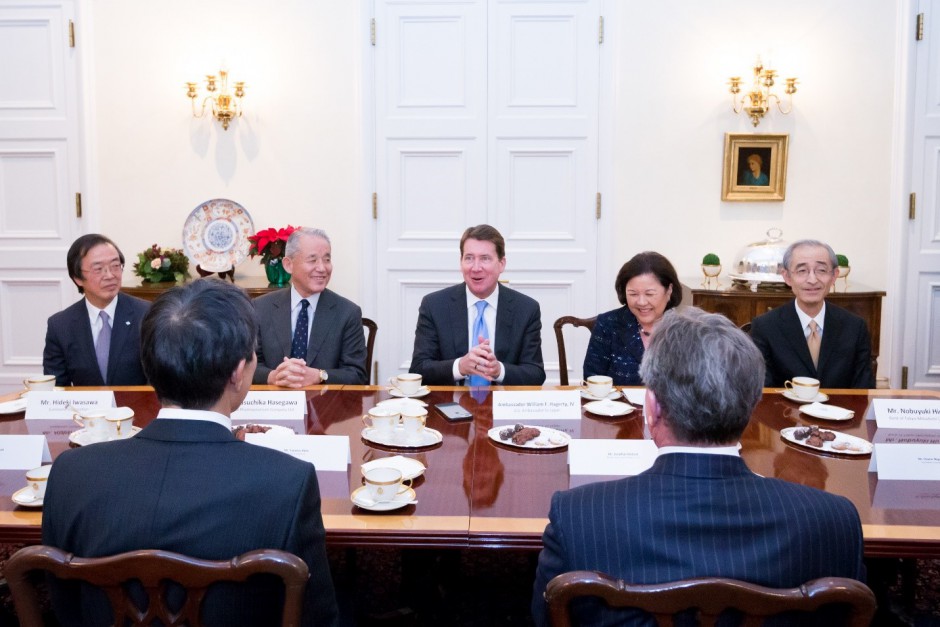 On December 5th, 2017, U.S. Ambassador to Japan William F. Hagerty hosted the TOMODACHI reception at his official residence.
Over 150 guests, representing donor companies, government, non-profit organizations and TOMODACHI alumni attended the reception, including Minister for Reconstruction, Masayoshi Yoshino, representing the Government of Japan, and Governor of Fukushima Prefecture, Masao Uchibori.
Prior to the reception, Ambassador Hagerty held a round-table discussion with senior representatives of several TOMODACHI donor companies. The discussion was led by Irene Hirano Inouye, President of the U.S.-Japan Council, and the attendees discussed the role of TOMODACHI in U.S.-Japan relations, and the importance of investing in the development of next generation leaders.
Several announcements were also made at the reception, including the extension of partnerships with FAST RETAILING CO., LTD., Johnson & Johnson Family of Companies in Japan, Honda Motor Co., Ltd., Mitsubishi UFJ Financial Group Inc., and Sumitomo Corporation, with commitments through 2020 and 2021.
In his remarks to the assembled guests, Ambassador Hagerty emphasized the importance of social and educational exchanges between our countries to strengthen the U.S.-Japan relationship and commented, "TOMODACHI has become the leading institution for cementing people to people bonds between our two countries." Read More>>
Two TOMODACHI alumni also shared their own experiences from their respective TOMODACHI programs at the reception.
Kaito Manabe, alumnus of the TOMODACHI Sumitomo Corporation Scholarship Program, shared his dream to be an astronaut and reflected on his study abroad experience through TOMODACHI, saying, " Studying abroad has taught me the importance of diversity and has given me a greater global perspective. My dream to be an astronaut is stronger now with the knowledge, community and mindset I have gained from TOMODACHI."
Ayaka Obata, alumna, of the TOMODACHI MUFG International Exchange program, talked about the loss of her uncle due to the Great East Japan Earthquake and her journey of becoming a storyteller, who cannot only describe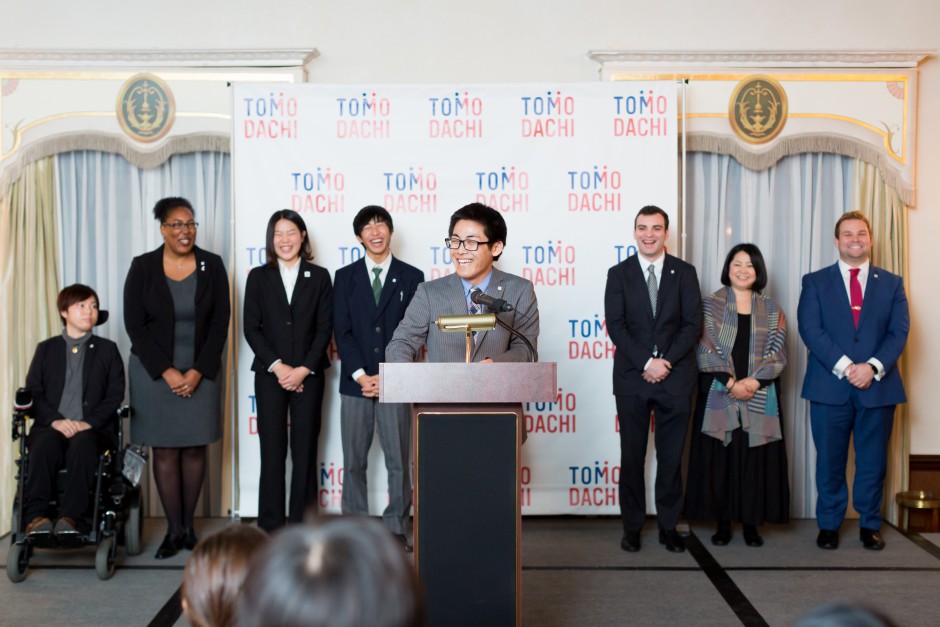 the tragedy, but also the positive aspects that have overshadowed her disaster. She commented, "TOMODACHI taught me that my sorrow from the disaster is an important part of me and I can move forward even with that sorrow in my heart."
At the end of the event, with the other seven alumni, the TOMODACHI alumni networked with leaders present at the event and shared their learning from their programs.