Female high school students from Fukushima Prefecture learned from exchanges students in Japan, and presented their own challenges to overcome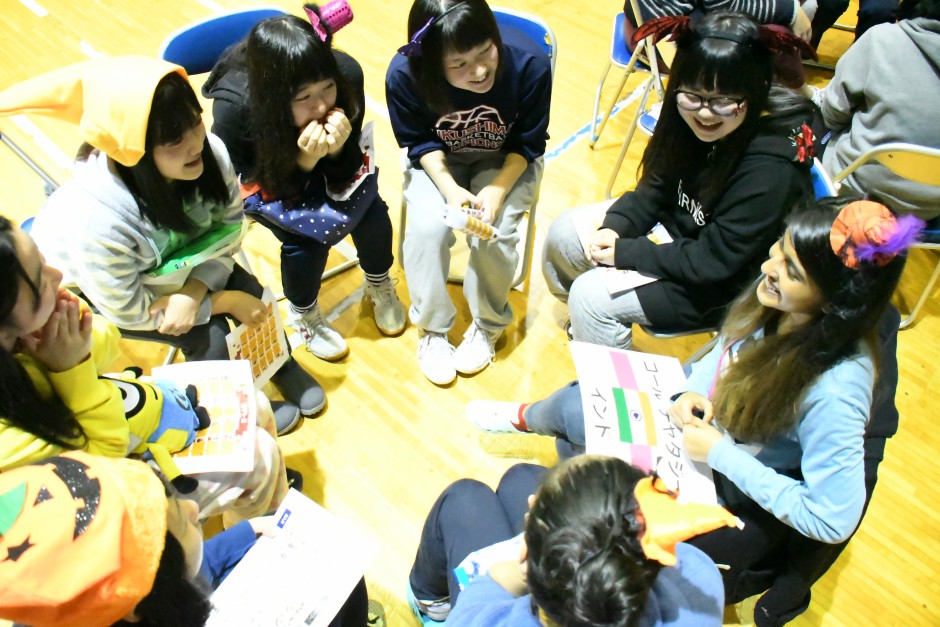 Step 2 of the TOMODACHI High School Women Career Mentoring Program in Fukushima 2017, supported by the TOMODACHI Combini Fund, took place on October 27 and 28, 2017. Supported by FamilyMart Co., Ltd. and Lawson, Inc. companies (which make up the TOMODACHI Combini Fund), this six month program consists of four sessions. The goal of the program is to support female junior year high school students from Fukushima prefecture, so that they can broaden their perspectives and gain the confidence to open doors and opportunities for their futures.
As p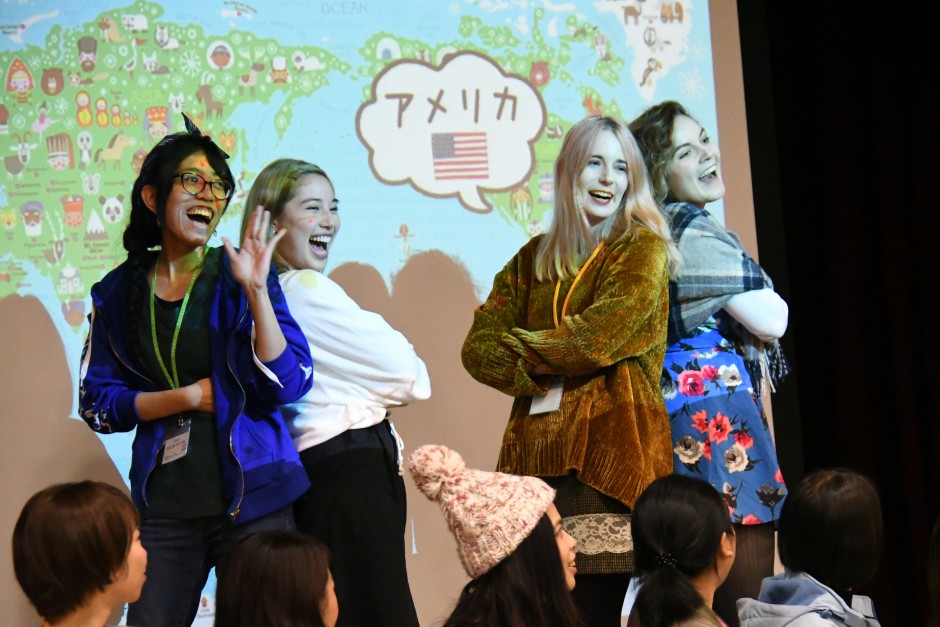 art of the Step 2 themed "challenge," the participants met with 20 foreign exchange students studying in Japan from 13 countries, including the United States.
The foreign exchange students worked together with university student mentors to present their dreams and career goals, convey what led them to their decision to study abroad in Japan, and describe the challenges that they overcame in order to study abroad. Although the challenges differed, from such reasons as strong family opposition to lack of financial means, the efforts it took to overcome these difficulties deeply resonated with the female high school students.
After listening to the foreign students' stories, the high school participants and university student mentors contemplated "the factors needed to jump into a new world and environment." Diverse insights emerged from the group discussions, including: "having the courage to take action," "not avoiding adversity or things you don't want to do," "pursuing your own potential while maintaining your own convictions," and "learning from our failures."
As the session drew to a close, the students contemplated and presented "their own new challenges" that they will be required to execute by the time Step 3 is held in December.
For example, the university student mentors, who are also alumni of this program from previous years, divulged their challenges at the time and described ways in which they overcame these challenges.
The mentors recounted stories of challenges and lessons from their high school days, including:
"During my high school days, the club sport was always my number one priority. I always did my best to get better, but I was injured and no longer able to play. At one point, I thought I lost my meaning for staying involved in the club, but I did not quit because I was able to support other teammates. I learned a great deal from this experience." Another shared, "My parents wanted me to go to a public university (as opposed to a private university), but I could not envision myself completing my studies at a public university. After experiencing this program, I discovered my dreams and was able to consult with my teachers and go to schools offering evening courses. I was able to forge my own path without financially burdening my parents."
After hearing the university student mentors' experiences, the high school student participants contemplated their own challenges and provided feedback to one another as a team on concrete actions to overcome each challenge. The participants' goals varied from "talking with more than ten foreigners to ask about the attractions of Fukushima and Japan" to "fundraising for refugee relief" and "talking to three people who are working in the field of my future career goals. " Some of the participants were on the verge of the tears as they determined the challenges they planned to overcome. The participants proudly presented their challenges to the whole group and inspired one another to meet again at Step 3 to share their progress.
During the two day session, the participants made the following comments: "The challenge I have determined is not easy to achieve, but I am ready to make efforts to accomplish my goals!" Another participant said, "I have learned the importance to keep challenging yourself," while another said, "foreign students were not born special, but they made their dreams come true by themselves. I know I can do it too." The foreign student presenters also shared the following comments: "After listening to what the high school student participants thought of my presentation, I came to realize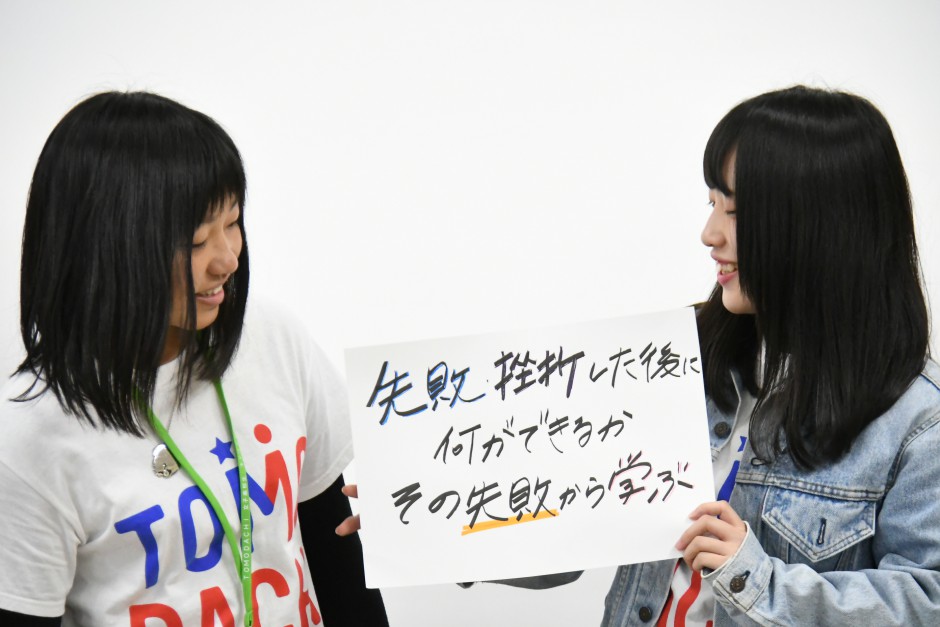 my own feelings and changes that I was not aware before." Another said, "Encountering motivated high school and university students whom I would not have otherwise met inspired me to thrive more," and one commented, "It may have only been two days, but by the end, I felt as though the high school participants were my own sisters, and it was hard to say goodbye."
The next session, Step 3, entitled "Session with Global Career Women," will be held from December 16 to 17, 2017. Employees from seven companies supporting the TOMODACHI Initiative will share their stories about how they carved their own path in work and in life as they discuss "choices for my future." Several TOMODACHI staff will also attend the session to share their experiences.